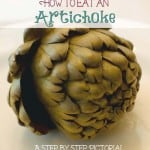 How to Eat an Artichoke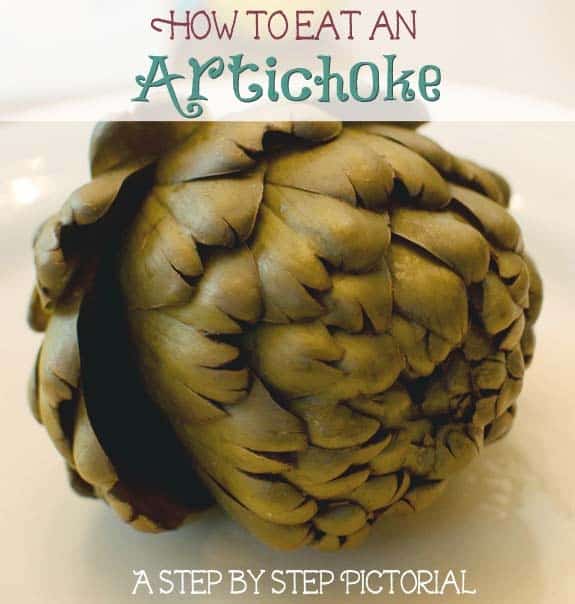 I have had a few requests on how to eat an Artichoke so today I'm going show you how to do that. I also have had people ask how I got my kids to eat them. I don't really know how but they love them! I think it probably has to do with the fact that they are fun to eat. We make the boys take their shirts off because I don't want them to get butter all over them so it's a big shirtless feast!
First thing I do is cut the stem off right near the bottom. We stream our artichokes. To do that place a collapsible steamer in a big pot and place the artichokes inside. I add enough water to cover the steamer by about an inch or two. Be sure to check the water level about half way through because you do not want the pot to run dry! I get the pot to a good boil and then turn the heat down to medium/low and keep it nice and steamy.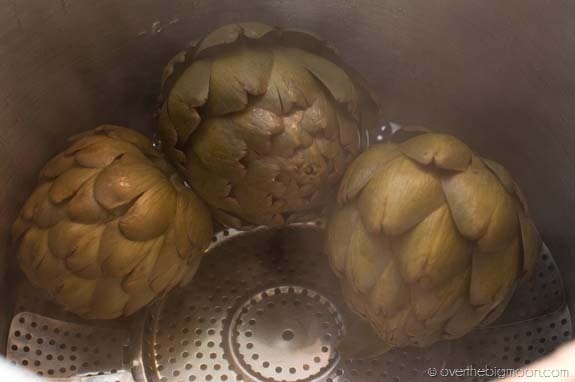 I steam them for about an hour or until a fork can be poked into the bottom very easily. If they are big ones they will need an hour and a half. Then we put one on each plate and put a large bowl in the middle of the table. I also melt a cube of better and squeeze half of a lemon into the melted butter. Then I divide the lemon butter into dishes for each person to dip in. I only dip the heart of the artichoke into the butter and eat the leaves plain. But the rest of my family dips the whole thing into the butter.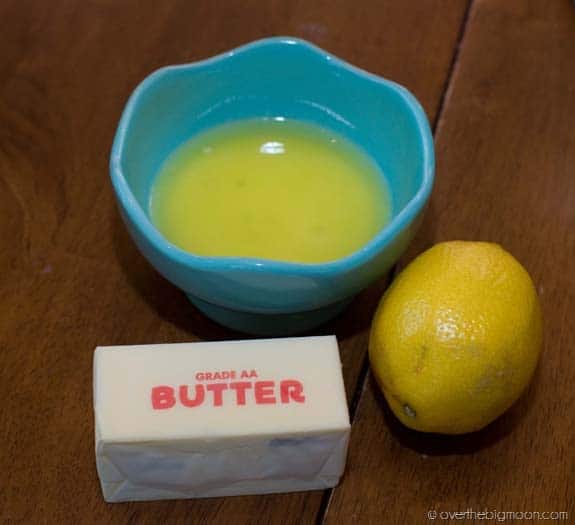 To eat an artichoke you peal off one leaf at a time and scrape the meat off the leaf.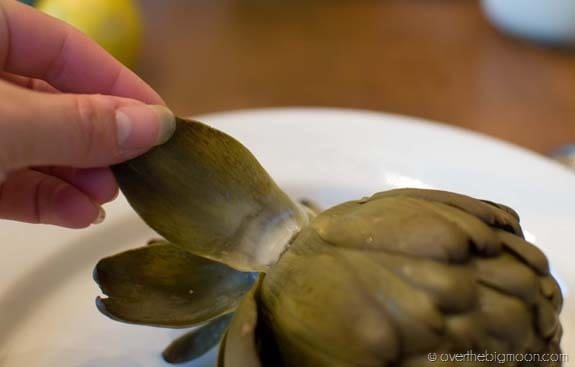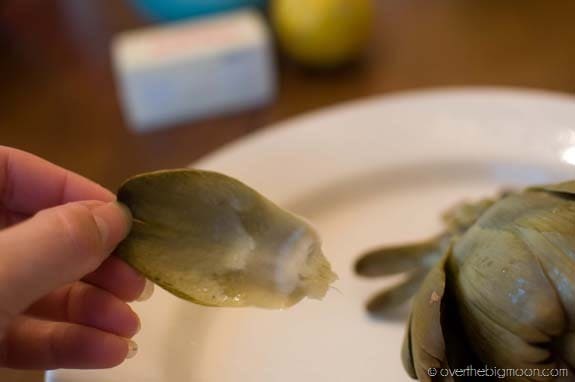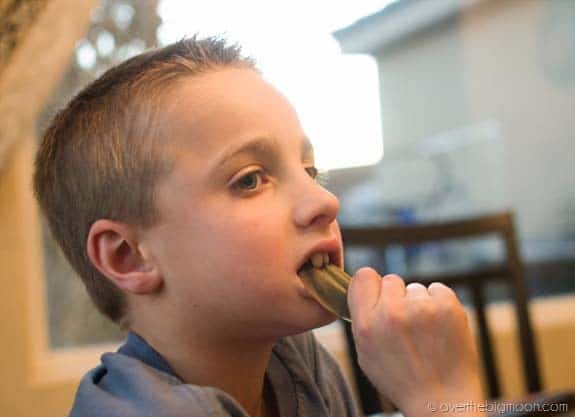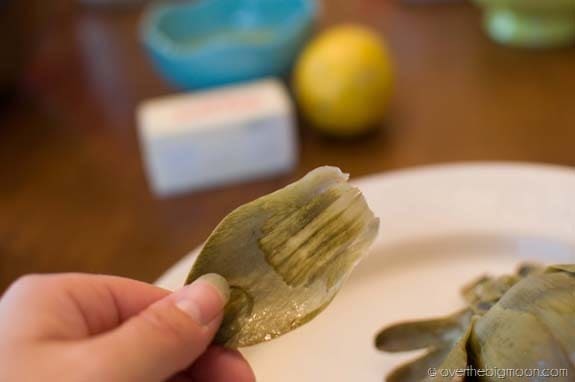 The first leaves are always kind of tough and don't taste as good as the rest of the artichoke so don't give up after 1 or 2 leaves. I usually peal off the first two layers or so and discard them. The leaves will get softer and easier to eat as you get closer to the heart.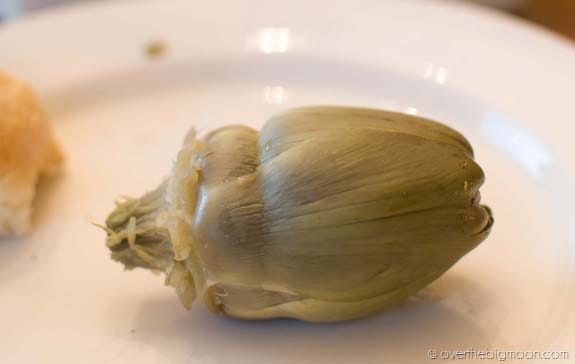 When you get to the heart it will have something like hair covering the heart that you have to remove.
Once you have it removed you can eat the "heart" of the artichoke. It's the best part! We may or may not have had food fights over them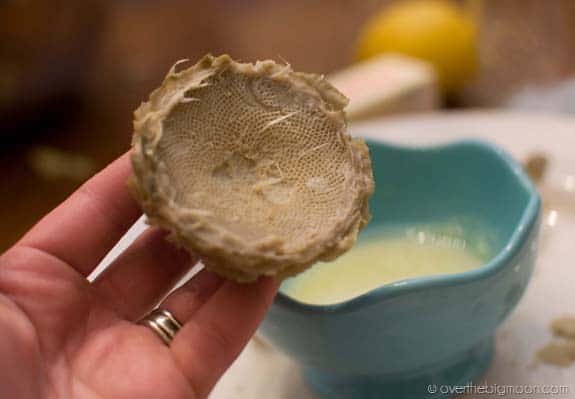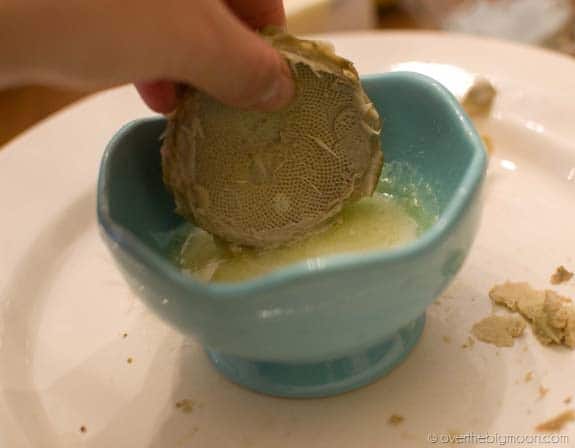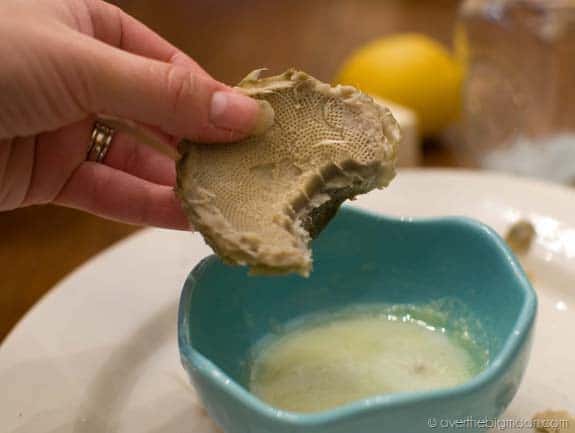 By the time the meal is done you should have a big bowl full of the discarded leaves.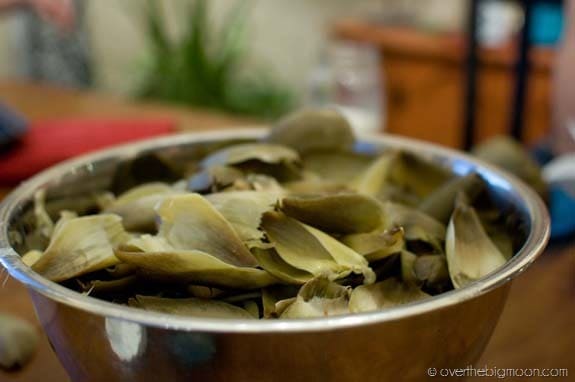 And that's how you eat an artichoke! They are a favorite meal around our house and one of the only times I don't have to bribe my kids to eat and they ask for more and more! Each of them also asks for this as their special birthday dinner. We usually eat them with breadsticks and maybe a light soup.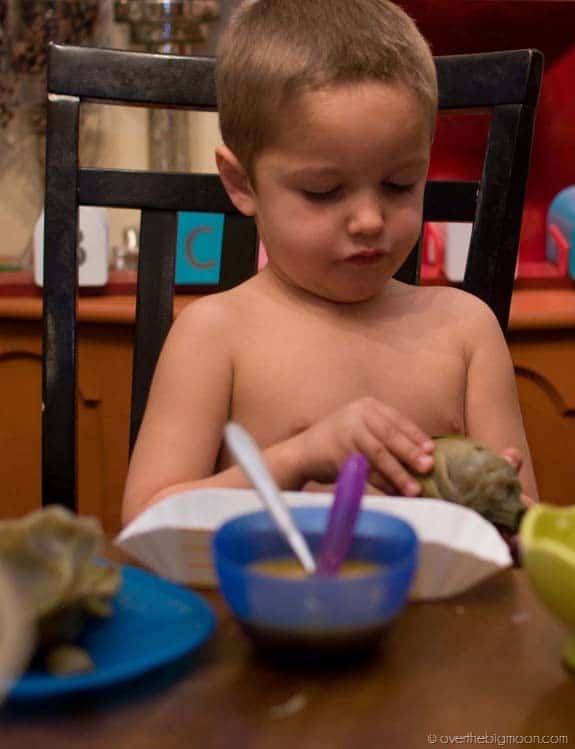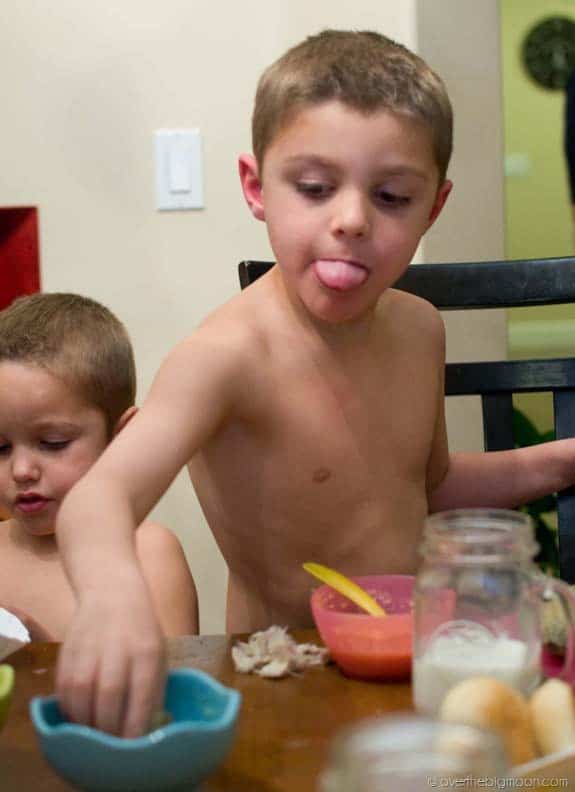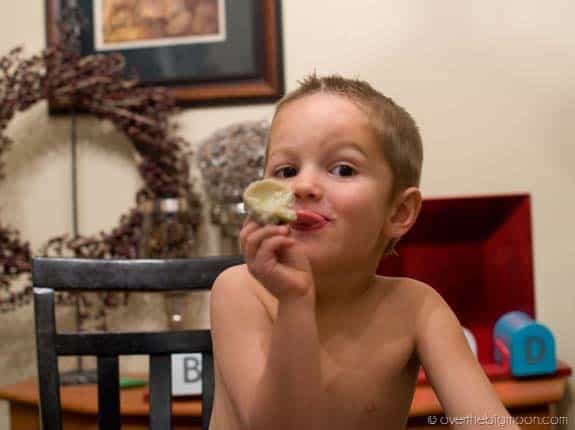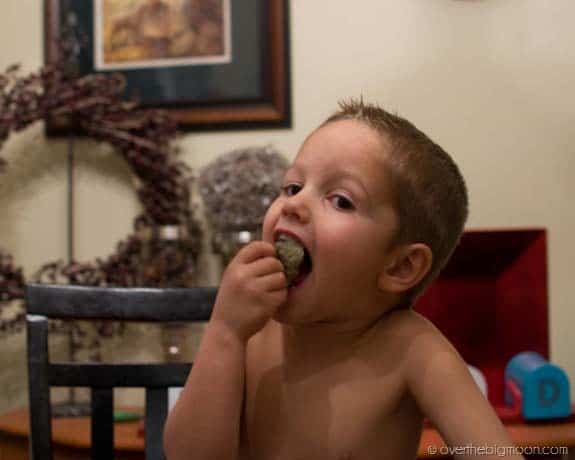 Hope you enjoy them as much as we do!
Want to keep up with us at Over the Big Moon….click here to learn how to subscribe!
---
Lisa
Previous author of Over the Big Moon. I shared my passion for home and family life! I love graphic design, DIY projects, cooking, and working in my garden! My favorite role is taking care of my husband and our 3 amazing and busy boys!
---