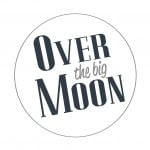 How to Help a Nighttime Bed Wetter
Lets have some potty talk today shall we?
Between 15-20% of kids going into school are not potty trained at night. My son was one of those kids who never automatically started being dry at night. He sleeps so soundly and would wet his pull up each night. I have the best pediatrician and I asked him what we could do to help my son at his 5 year well child visit. He said that when our son was 7 we would do a medication along with a potty alarm to see if we could resolve it.
When 7 came he said that they no longer prescribe the medication for kids under the age of 12. He recommended we try a potty alarm. My Dr recommended one that made sounds and also vibrated. He said the way it works is that it startles them out of their sleep which causes them to tighten their bladder muscles and eventually their body will learn to recognize the sensation and wake up on its own. I put it off though because they are pricey! Instead we tried taking him to the bathroom in the middle of the night but it wasn't super effective.
I finally got sick of buying pull ups and did some research and bought the Malem Ultimate Selectable Bedwetting Alarm with Vibration. I really wanted the Camouflage
one, but couldn't bring myself to spring the extra $10 just for color 🙂
The way it works is the alarm safety pins to the shoulder of their jammies and the sensor cord runs under their shirt and clips onto their underwear where it would get wet first. When the sensor senses wetness it sets the alarm off. When the sensor is in the right place his underwear was hardly wet when he would get up to finish going to the bathroom.
The first night he was so excited to wear it….that is until it went off! He woke up so disoriented but it did stop him from having a full accident. He was a little less excited to put it back on but we had a talk about how it was teaching him to wake up and he was willing to wear it again.
The best news is that for us it worked! It worked fast too! Within 2 weeks of wearing it he went from accidents almost every night to 1 or 2 a week. Two weeks after that he was pretty much accident free. He has now been dry for a month and no longer is wearing it! We even went on vacation and he was accident free and didnt wear it!
I have a friend, who's son had the same problem and they have the Malem Eight Tone Bedwetting Alarm
that does not have vibration and it worked for a while but he has learned how to turn it off or sleep through the noise and he has regressed since. I think the extra $20 is worth it for the vibration.
I can only give our experience with this alarm but I wish I had know more about potty alarms and done this sooner for him! They say you can use them when a child is 6. Think of all the pull ups I could have saved!
From one Mom to another…if you have a nighttime bed wetter a potty alarm is a good way to go!
---
Lisa
Previous author of Over the Big Moon. I shared my passion for home and family life! I love graphic design, DIY projects, cooking, and working in my garden! My favorite role is taking care of my husband and our 3 amazing and busy boys!
---