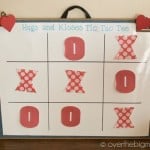 Hugs and Kisses Tic Tac Toe
For Primary music this week I came up with a fun game that I thought I would share since I had all of the files ready. This months song is My Heavenly Father Loves Me. We learned the words to the first verse last week so this was to review the words. I had them sing the song once through and then divided the kids into teams. I would read a question and if they got it right they got to put a piece on the tic tac toe board. They took turns and the winning team got a small treat. I was going to give them Hershey Kisses but I forgot to go to the store, so I gave them a couple of chocolate chips instead. It was the best I had on hand and it was close to the same shape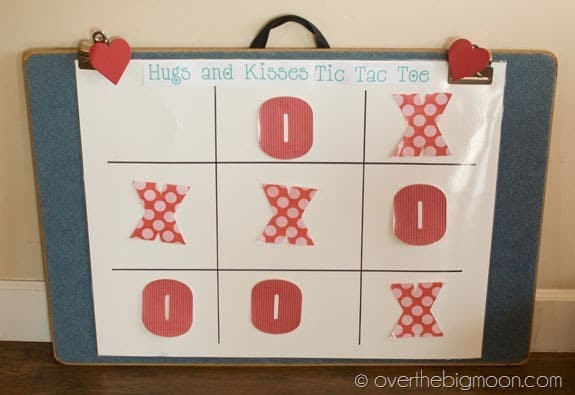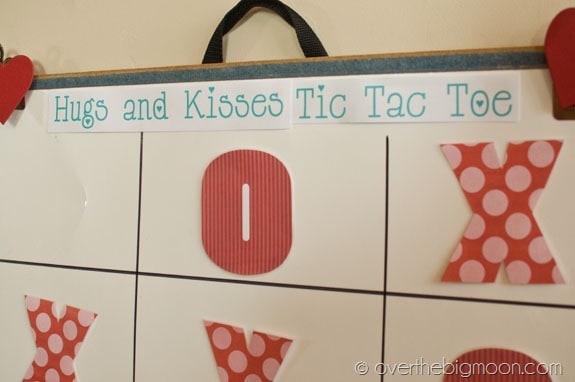 I have a poster that I laminated and now I use Wet Erase Markers
on it and then erase the lines when I'm done. To get the lines off I just use a Whiteboard Cleaner
and it comes right off. Its like a very cheap and light white board. Way better than always buying new posters.

MY LATEST VIDEOS
MY LATEST VIDEOS
It was fun. Even if you didn't use it for this song you could use the X's and O'S for any Valentines singing time. I printed the X's and O's and then laminated them so they would be a little more sturdy as they get pulled off and on. I am offering the X's and O's for download.
Want to keep up with us at Over the Big Moon….click here to learn how to subscribe!
---
Lisa
Previous author of Over the Big Moon. I shared my passion for home and family life! I love graphic design, DIY projects, cooking, and working in my garden! My favorite role is taking care of my husband and our 3 amazing and busy boys!
---