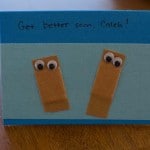 Cute Idea for a Sick Neighbor
When Caleb broke his elbow last month, he was spoiled by our great family, neighbors and friends! I wanted to share one idea that I thought was so cute!
First, the girls made him a card.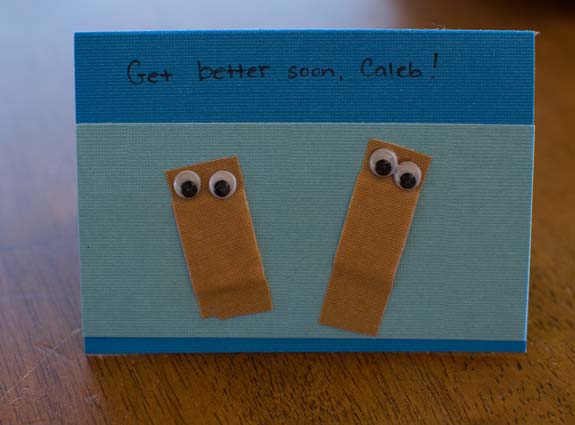 How cute and easy is this card? Band Aids and googly eyes!
Then they also made him a "video rental" sheet.

MY LATEST VIDEOS
MY LATEST VIDEOS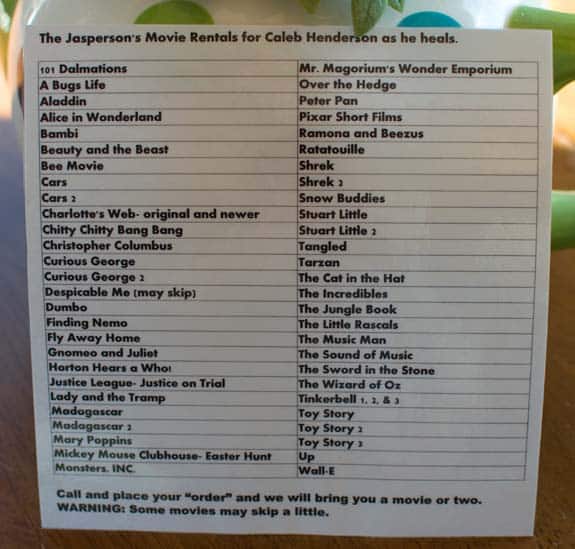 They listed all of their movies and laminated it for him. When he wanted a movie, he would call with his order and then they delivered it right to our door! It made him feel special and cool that he could rent movies when he was bored!
Thoughtful, inexpensive, easy and super CUTE! My favorite!
---
Lisa
Previous author of Over the Big Moon. I shared my passion for home and family life! I love graphic design, DIY projects, cooking, and working in my garden! My favorite role is taking care of my husband and our 3 amazing and busy boys!
---