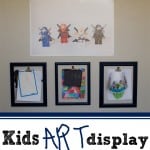 Kids Art Display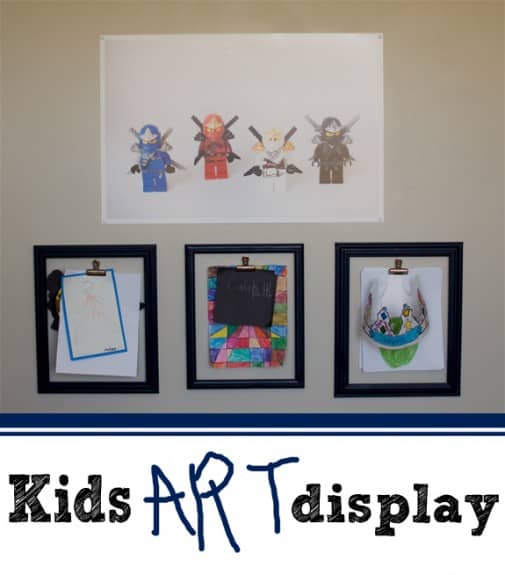 As part of the playroom redo I wanted to a new way to display my kids papers. I get so overwhelmed with all of their creations. I wanted to frame them but wanted them to be easily switched out. I decided to put frames right onto the wall and then add binder clips to the wall also.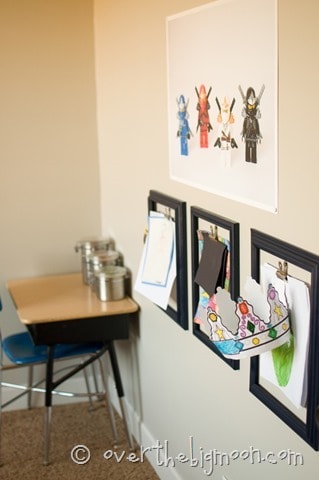 Because I have 3 very rough and tumble boys I really wanted the frames to be really sturdy. I bought my three frames at a local thrift store. I made sure they were real wood. I brought them home and took all fasteners and metal off of them.

MY LATEST VIDEOS
MY LATEST VIDEOS
I wanted to nail them into the wall so that they would be flush with the wall as much as possible and not rock at all. I found some long nails and then used a drill bit just slightly smaller than the nail width to drill into the frames. I drilled 4 holes into the frame, one in each corner.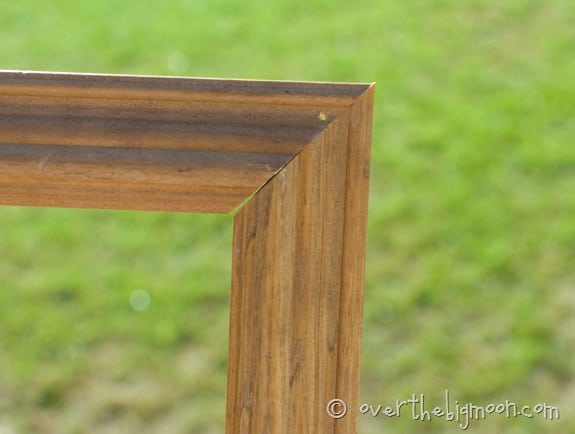 I wanted the nails to be the same color so they would blend in. I poked them into a styrofoam cup so that they would stay upright while I sprayed them.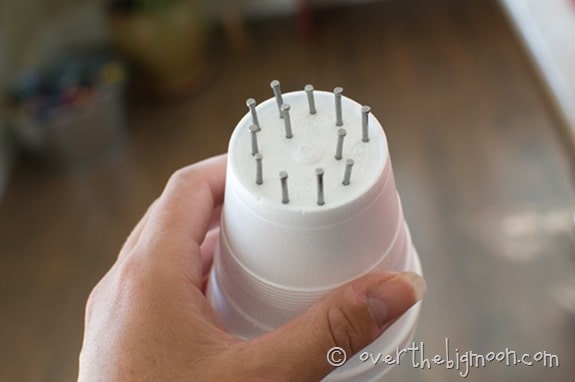 Then I sprayed the nails and the frames Rust-Oleum Midnight Blue
which is a good navy color. I used a large level and marked a light line along the wall about where the frames would be so that the tops of the frames would all be even. Then I used a smaller level to place on the frame and nailed 1 corner in. Making sure it was still level I nailed the other 3 nails in.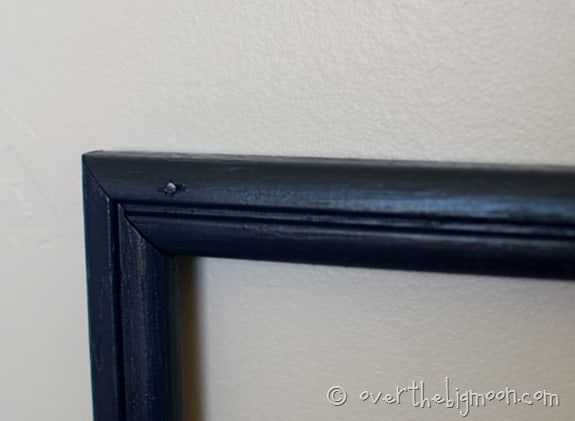 The nails can be seen up close but from far away they blend in.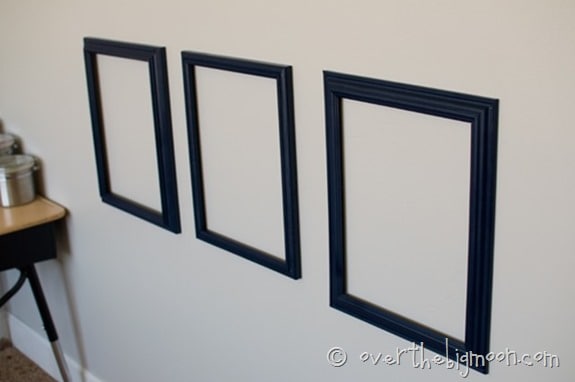 Next I got binder clips as well as screws and anchors so they would be really sturdy.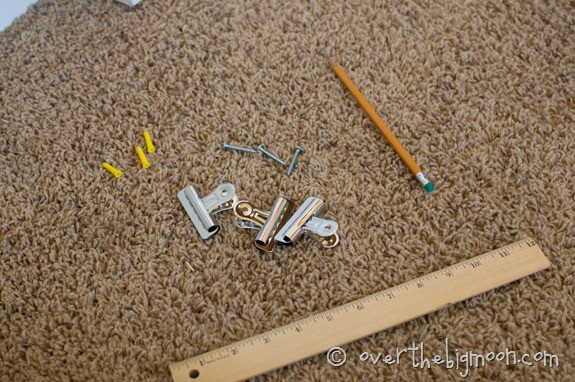 I marked the middle of each frame with a light pencil.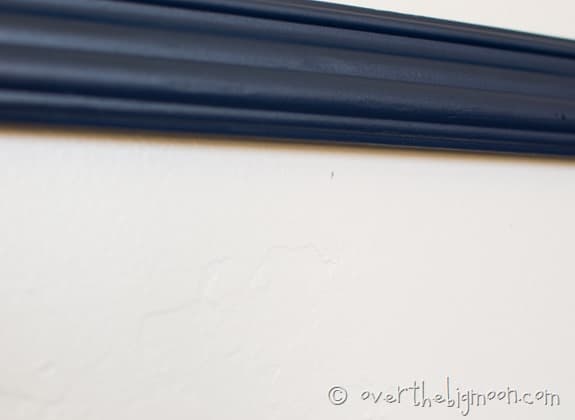 Then I lined the clip up to make sure it was in the right spot.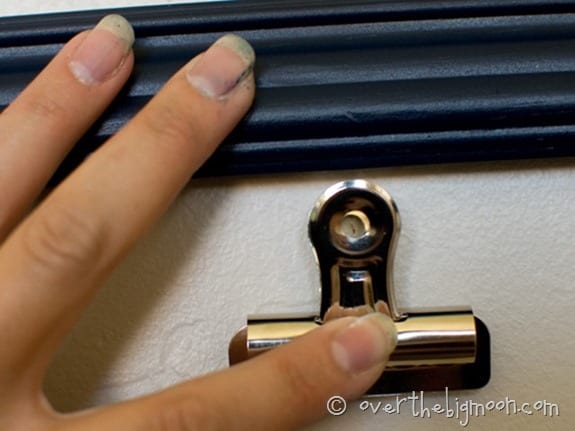 Then I drilled into that spot, hammered the anchor in, and then put the clip back up and put the screw in.
It was fast and easy and the boys love it!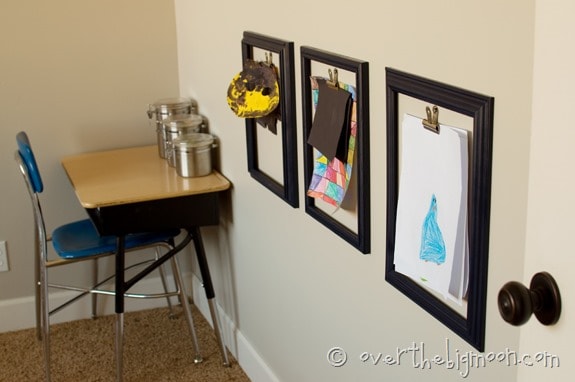 It's a perfect frame for all of their great creations!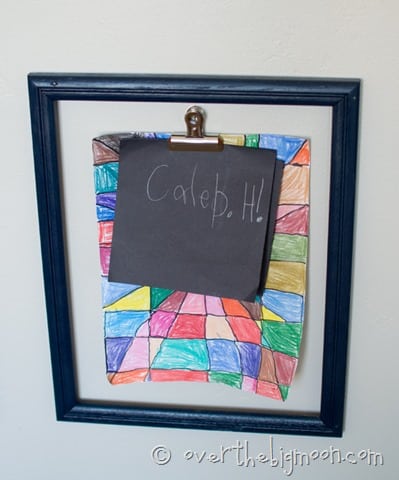 Want to keep up with us at Over the Big Moon….click here to learn how to subscribe!
---
Lisa
Previous author of Over the Big Moon. I shared my passion for home and family life! I love graphic design, DIY projects, cooking, and working in my garden! My favorite role is taking care of my husband and our 3 amazing and busy boys!
---