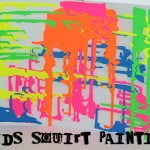 Kids Squirt Painting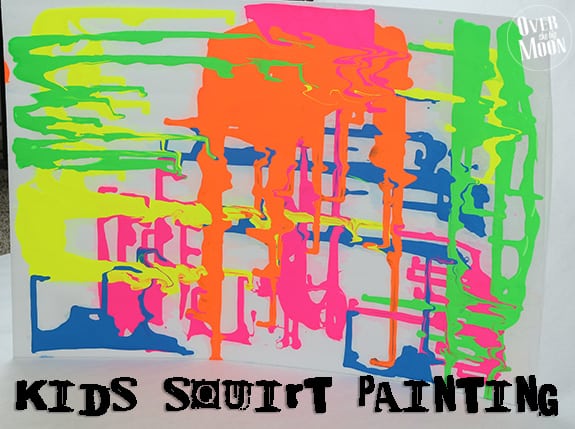 My kids love painting! It is by far their favorite art activity that we do! So, this summer I've planned LOTS of fun painting activities and today I am going to share the project we did last week – Squirt Bottle Kids Painting!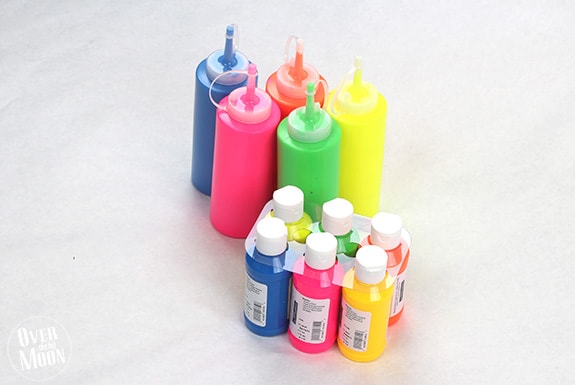 Items Needed:
Clear Squirt Bottles
Tempura Paint
Canvas of some sort: Piece of Cardboard, Posterboard, Display Board

MY LATEST VIDEOS
MY LATEST VIDEOS
Start by mixing your bottles with 1 part paint to 2 parts water! You need it runny enough that the paint will "drip" down your cardboard. Feel free to add more paint or more water if needed.
You can allow the kids to all do their own painting or you can do a family painting, like we did this day!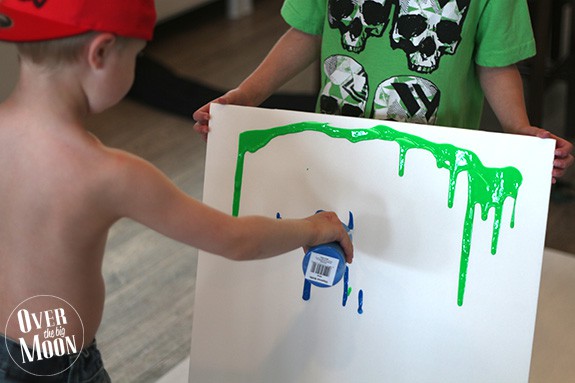 All you do is slowly squirt it onto your canvas! They can do long straight lines, short strait lines or even go squiggly if they want! We liked the look of doing more straight lines and adjusting how hard we were squeezing as we went.
As we took turns, we would turn the cardboard different directions. It creates some really cool looks!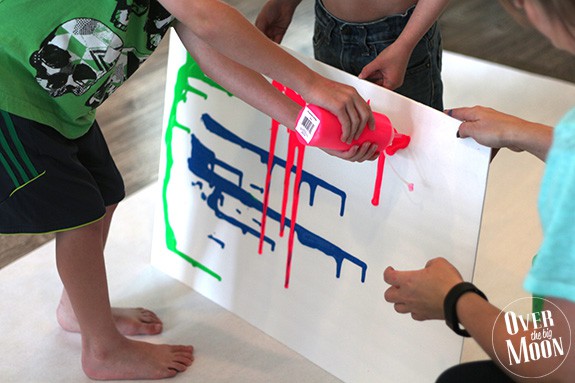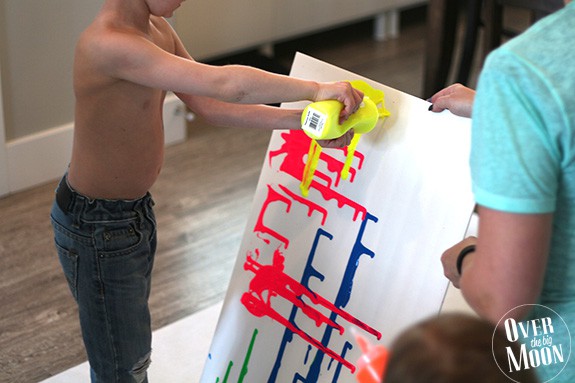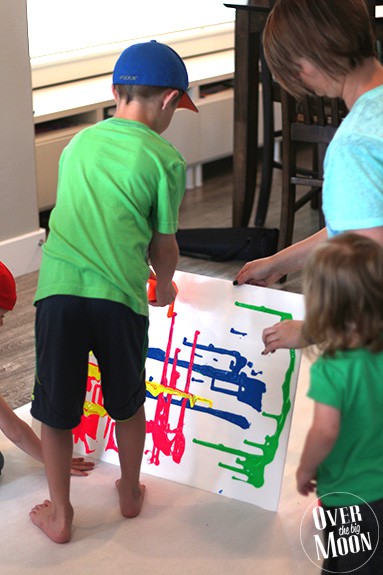 Dylan girl couldn't contain herself and wanted to get in on the fun!!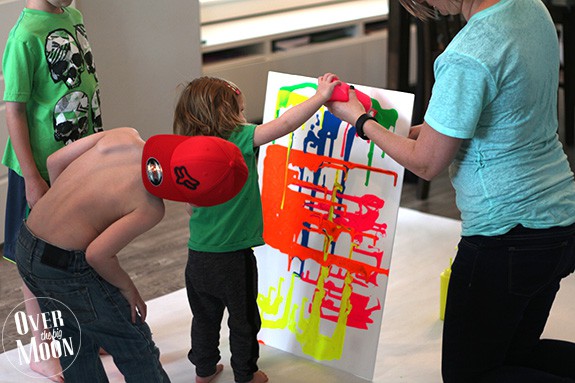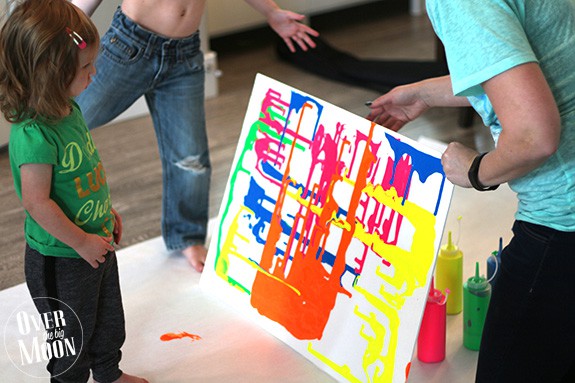 I have the fun idea of doing smaller versions of this technique and dedicating an entire wall in the boys room to it! It really makes such fun and abstract look! And, I know the kids would love having their art work on their walls!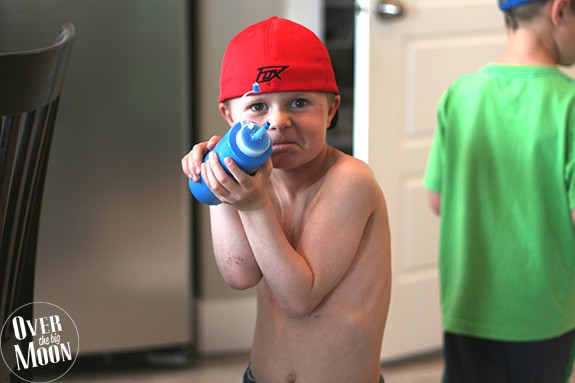 Be sure and watch out if you have a comedian child – my Jeffrey used every once of self control he had to not squirt one of us with the paint! haha! Hope you and your littles enjoy this Kids Squirt Painting activity!

---
Pam Dana
Pam is a stay at home working mama that enjoys all phases of life! Between her 3 kids, fur baby (a beyond cute Goldendoodle), wonderful husband, friends and working, she stays pretty busy! But, she is loving every aspect of her life! Here on Over the Big Moon, she loves to share DIY's, recipes, printables, organization tips and more!
---