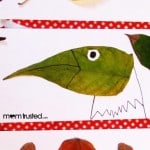 Leaf Animals & Meet Angela from momtrusted.com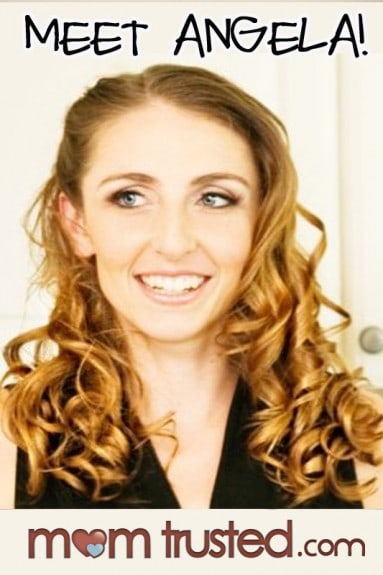 Mother of two, Angela Conley is a tech-savvy entrepreneur in the San Francisco Bay Area. After struggling to find childcare for her own daughter, she founded MomTrusted.com to help other parents on the hunt for quality childcare. Angela is passionate about kids and education in the earliest years of life. You can find more kids projects from her at EarlyLearning.MomTrusted.com! She'll be contributing here on Over the Big Moon each month with a fun kids activity!
Be sure and check her out on her: Website – Google Plus – Instagram and follow her on Blog Lovin'! Thanks Angela for coming on as a contributor and we're excited to have you here and for our readers to see all your fun kids activities!

MY LATEST VIDEOS
MY LATEST VIDEOS
Hey OTBM Readers! Another beautiful Fall day meant another round of leaf collecting for us! Sometimes it's fun to think about familiar shapes (like leaves) in a new way. Today our leaves became animals!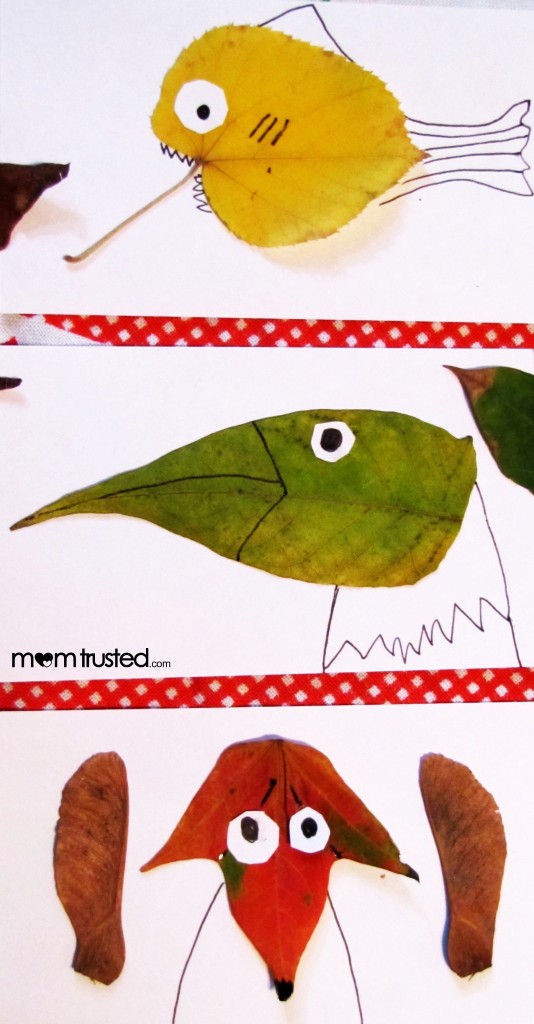 You'll need:
leaves
heavy books
a marker or pen
scissors
index cards
glue stick
Start by collecting your leaves. Look for a variety of shapes and colors! When you get home, press them under some heavy books. (We left ours overnight.)
Attach your leaves to the index cards (like "specimens"), then think about what kinds of animals they might be!
We used a fine tip marker and some paper bits to make simple eyes then attached them with the glue stick. The animals were created with simple line drawings, but it would be fun to make them more complicated too!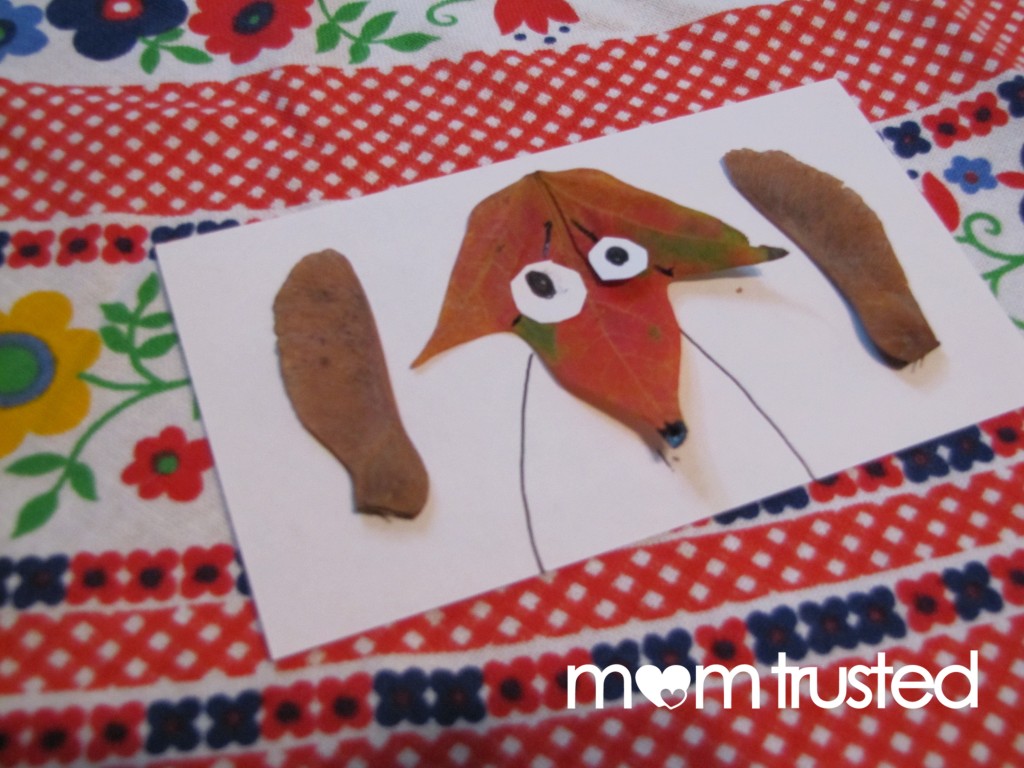 What kind of animals did you find in your leaves?
See you next month!
Angela from momtrusted.com!
---
Pam Dana
Pam is a stay at home working mama that enjoys all phases of life! Between her 3 kids, fur baby (a beyond cute Goldendoodle), wonderful husband, friends and working, she stays pretty busy! But, she is loving every aspect of her life! Here on Over the Big Moon, she loves to share DIY's, recipes, printables, organization tips and more!
---