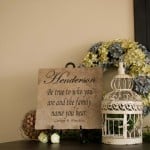 Spring Decor
John and I are leaving tomorrow for our trip to the Philippines! We are all packed and so excited. I wont be around on the weekends but I do have posts ready for the next couple of weeks while I'm gone. My Dad is going to be staying with our two older boys while we are gone, and Becks will be going to CA to stay with my brother and my cousin. It really will be just John and I for almost 2 weeks!
I didn't want to come home from our trip and have a bunch of Easter decor that needed to be changed right away so I decided this year to jump straight to Spring decor. I LOVE spring! Its my favorite time of year…until Christmas when I will say that's my favorite time of year 🙂 I love the fresh start that Spring brings! I especially love that its almost time to start our garden! Here is a peak inside our home right now!
I use some of my gardening books to help give some height to my $1 watering can I found at DI.

MY LATEST VIDEOS
MY LATEST VIDEOS
A little sunshine on our wall.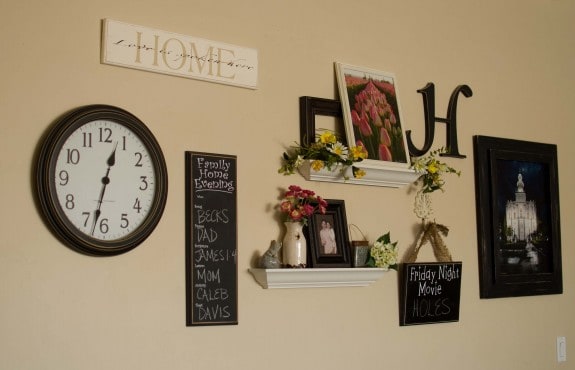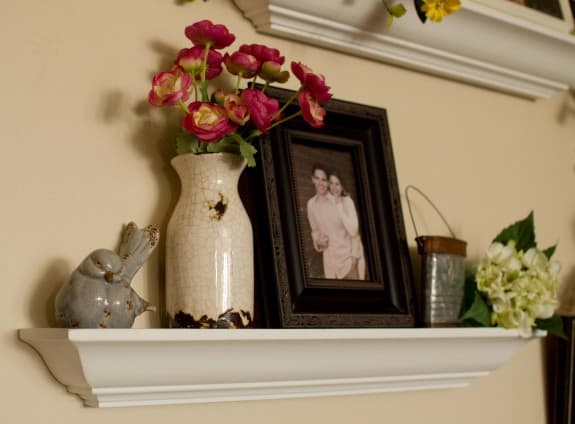 And in our nook.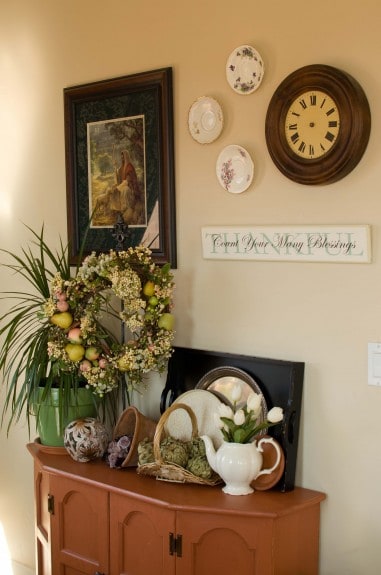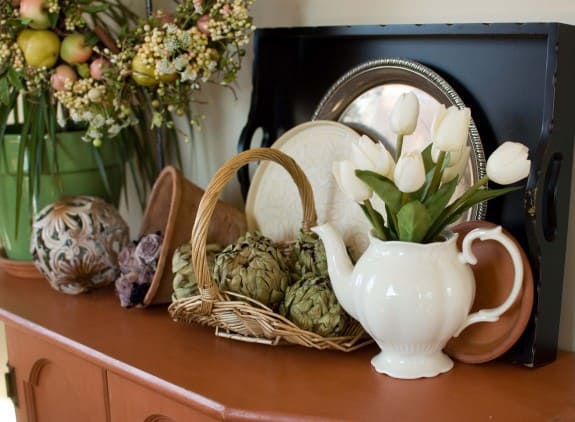 I added a couple of my Grandma Irene's teacups to my candle holders.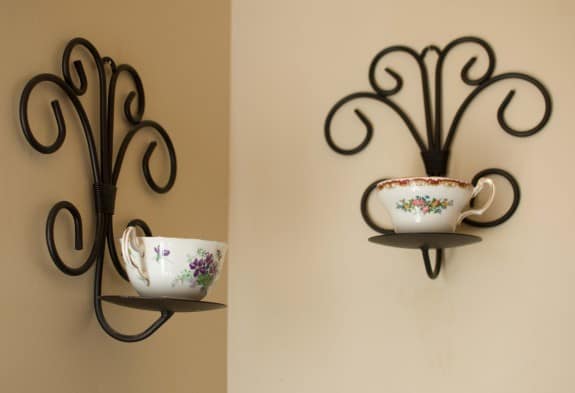 I added a couple of new pillows, mixed in with some I already had.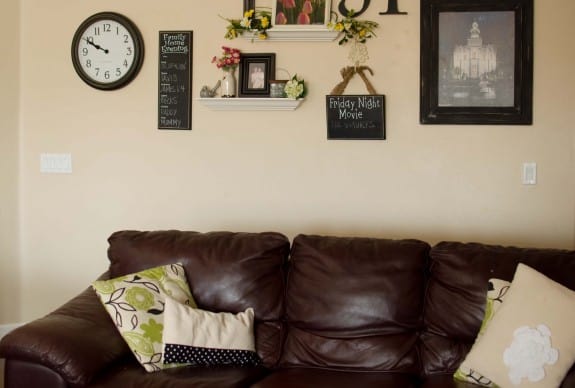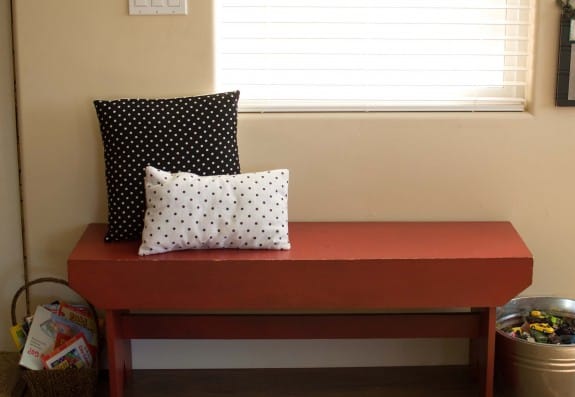 And few other little places spring has sprung up.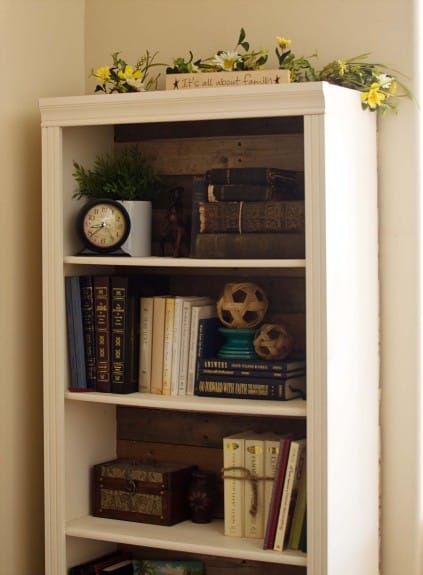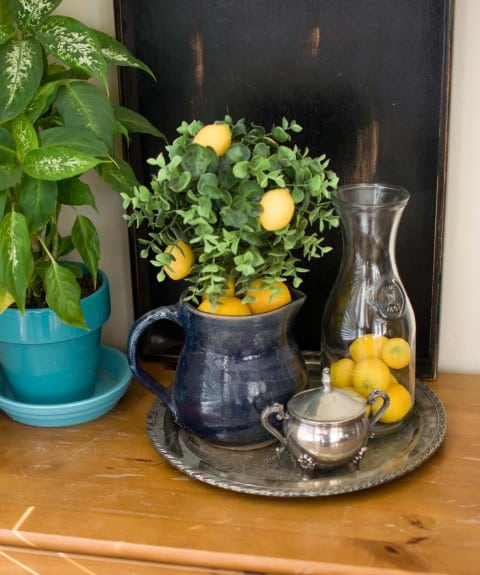 See you back in a couple of weeks. Pray that the mosquitoes stay away and that I don't see any big spiders!
---
Lisa
Previous author of Over the Big Moon. I shared my passion for home and family life! I love graphic design, DIY projects, cooking, and working in my garden! My favorite role is taking care of my husband and our 3 amazing and busy boys!
---