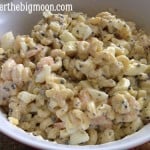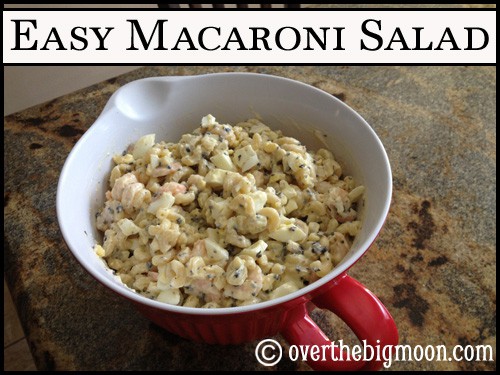 I grew up with my mother making this Macaroni Salad! It's one of my favorites ever! So simple and yet so delish! It's one of those recipes that you can really adapt it to your liking. Here is recipe to using as a starting point!
1 package Elbow Macaroni Noodles
7 Hard Boiled Eggs (diced)
1/2 small can of diced olives (or you can chop up the olives your self)
4+ cups pre cooked shrimp (small or salad)
3 cups Miracle Whip (approx)
Celery (optional)
It's one of those salads that you can totally alter to fit your preference! Add more or less of whatever you want and eat away!!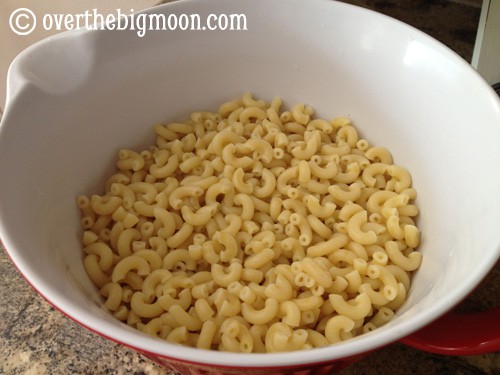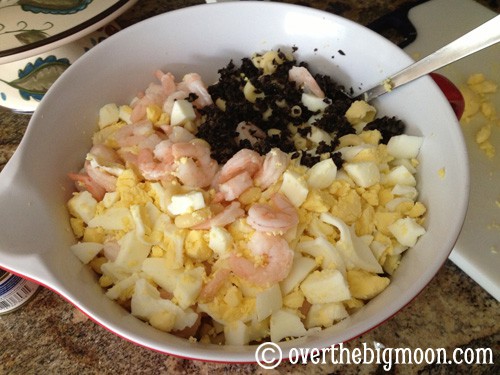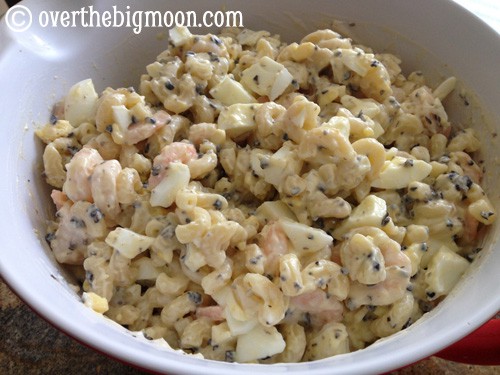 ENJOY!
Want to keep up with us at Over the Big Moon….click here to learn how to subscribe!
---
Pam Dana
Pam is a stay at home working mama that enjoys all phases of life! Between her 3 kids, fur baby (a beyond cute Goldendoodle), wonderful husband, friends and working, she stays pretty busy! But, she is loving every aspect of her life! Here on Over the Big Moon, she loves to share DIY's, recipes, printables, organization tips and more!
---