My Mom was the best organizer the world has ever known! No joke. She had a gift for finding easy ways to make things work better. She was so creative and ingenious! I got this trick from her.
If you are a Mom of boys like I am you probably own about a million Hot Wheels. Okay we don't have a million…we have 242. We counted them today. Inevitably someone has the same Hot Wheel which leads to fighting over whose Hot Wheel it really is. My Mom solved this problem with Nail Polish.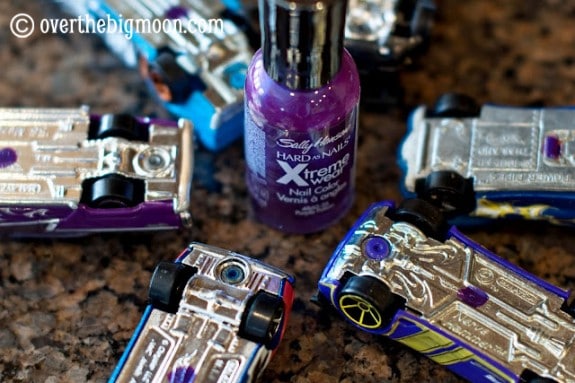 One little dot on the bottom and Voila!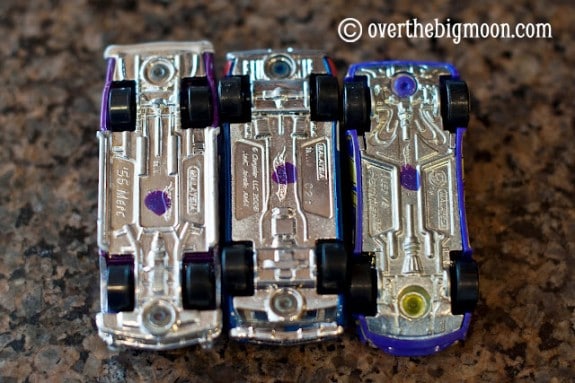 MY LATEST VIDEOS
MY LATEST VIDEOS
No fighting!
It does not come off and its super easy. Today I flipped all 242 of our Hot Wheels and put a nice purple dot over the old dots since before I had just grabbed any color of polish and they were all mismatched. All of our Hot Wheels are now officially purple.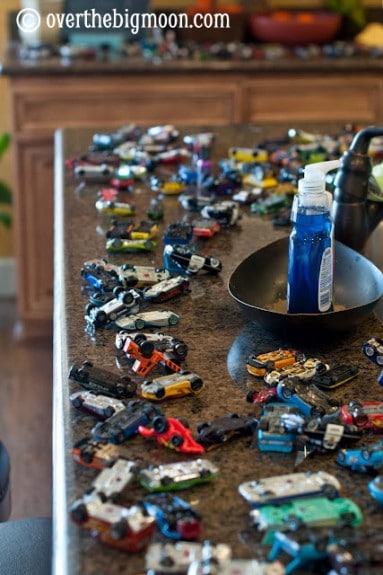 I also used this trick on the boys Transformer Hot Wheels – Caleb's have a red dot and Davis' have a pink dot. Now there is no fighting between them over those cars. This could be used on trains, action figures, or anything else little that might be confusing or fought over!
---
Lisa
Previous author of Over the Big Moon. I shared my passion for home and family life! I love graphic design, DIY projects, cooking, and working in my garden! My favorite role is taking care of my husband and our 3 amazing and busy boys!
---