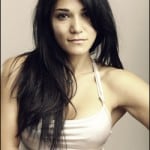 Meet Amie from Dumbbellhousewife.com!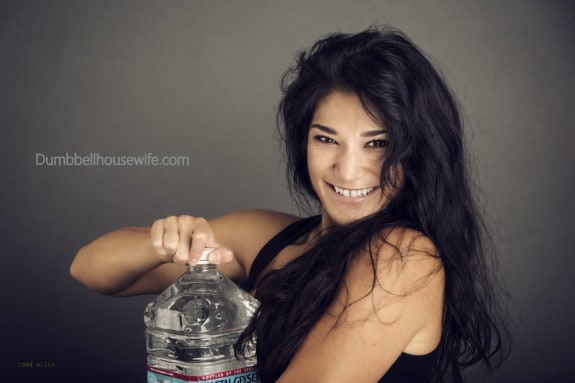 Hello to all my new OVER THE BIG MOON friends! My name is Amie Ellis from dumbbellhousewife.com and I am so excited to give you your monthly dose of fitness inspiration.
Who am I? I am no one really. Just a mom of four kiddos, a wife to a fabulous man, an instructor, a trainer, a life coach, a friend, daughter, sister and lover of life. Wow, I guess that makes me somebody!

MY LATEST VIDEOS
MY LATEST VIDEOS
Why do I do this? I do this to inspire women to change their thinking. After years of training, I realized that the majority of women I met had a very low self esteem about themselves. My mission became very clear and I knew exactly what I wanted and needed to do. I needed to start a revolution; a revolution of women that didn't hate themselves.
Where and when? Every first Wednesday of the month I will be here at 'OVER THE BIG MOON' to help and inspire you in your healthy living journey. I can't wait to get to know you and hear your stories.
Time to work!
Getting started in anything new can be a bit overwhelming. So, let me start you out with a few simple steps:
1-Drink lots of water. We at Dumbbellhousewife.com are trying for a gallon a day. I know, I know, that is a lot of water, but the rewards are well worth it. My family loves milk and goes through it like crazy, so I have started taking one of the gallons and filling it up with water and putting it in the freezer until it is icy. I CAN NOT STAND WARM WATER.
2-Be positive. I want you all to start slowly changing your negative thoughts to positive ones. This can take some time, because you first have to recognize the thoughts before you can change them. I can't tell you how many times a woman will come to me and say this…"I am fat, I hate my legs, I hate my arms, I feel like I have an ugly face, I am tired, I am sick, I am a bad mom." Holy heck, how can anyone feel good about herself with thoughts like that? Here is your goal… Every time a negative thought pops into your head, replace it with a positive one. I am healthy, I am happy, I am a great mom and I am filled with energy are some of my faves.
3-Get a journal. Use your fitness journal to write out a plan and course of action. Words are nothing without actions behind them. I tell my clients to write down the food that they eat during the day. That way I can keep the things that they really love to eat in their clean eating diet. Remember that healthy eating isn't the same as fat loss eating. Your goal should be to find the things that work for you. The best diet and workout routine is the one that you create. Nobody knows your body like you do.
I can't wait to share all my tricks, recipes, workouts, inspiration and healthy living tips with you in the coming months. Let's inspire each other. Also, feel free to jump over to dumbbellhousewife.com and learn more about me! You can also find me in Facebook! Much sweaty healthy love!
Amie
---
Pam Dana
Pam is a stay at home working mama that enjoys all phases of life! Between her 3 kids, fur baby (a beyond cute Goldendoodle), wonderful husband, friends and working, she stays pretty busy! But, she is loving every aspect of her life! Here on Over the Big Moon, she loves to share DIY's, recipes, printables, organization tips and more!
---