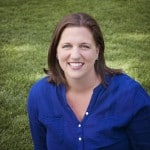 Meet Sara from First You Must Begin
To Pam, Lisa, and all of the wonderful Over the Big Moon readers, thanks for having me!  I'm excited to contribute to this blog that offers so much for families, particularly Moms.
I am a mother to three beautiful children myself.  I am also blessed to be the bride to a wonderful husband. In the process of growing into my role as a wife and a mother, I felt it necessary to address the insecurities that were hindering my daily life.  I sought professional counseling and began opening up to friends about my struggles.  In doing so, I learned that I was not alone in many of the things that I was feeling.
I'm a believer that it's never too late to live to your full potential.  I started First You Must Begin with the desire to share positive insight to promote self-growth. I'm striving to stop standing in my own way and begin moving forward.
I hope you'll join me here every third Sunday for inspirational posts that will remind us all that it's never toolate to begin.
Sometimes we begin and then begin again.  A couple years back, I received advice from my therapist when I was feeling particularly down.  She asked me what the top three things were that I valued most.  I told her my Faith, my family, and my friends.  She followed up that question with, "Do your daily actions support the things you value most?"  I knew instantly that my actions did not match my values.  It's not that I don't give those three aspects of my life attention, but certainly not in a manner that would reflect it as my top three core values.
I'll be the first to admit, I get sucked in to my smartphone, social media, and pure laziness.  I walked out of my therapist's office that day with a goal to have my values and actions line up more appropriately.  Sadly, I quickly fell back in to old habits.
Flash forward to a few weeks ago.  A friend and I were discussing the pitfalls of social media and the smartphone.  We confessed to each other that we wasted far too much time on our devices and didn't tend to our home and family like we ought to be.  We both decided to create goals that we could easily track.  We used an app (ironic, right?) called Habit Goal Monitor.  You can get it for free.  We plugged in our goals and revitalized our efforts to have our actions and values align.
Then this past weekend, as my goals were looking bleak, I saw this piece of paper hanging on a wall in my church building that read: VALUES – You do what you value.  You value what you do.  If you don't do it, you don't value it.

Hello, Not-So-Subtle Reminder, thank you for joining me.  I could easily have felt defeated at this point.  It felt like a reprimand.  I decided to look at it as a little nudge to begin again.  Pick up where I am and keep going.
In my effort to honor the things that I value, I am trying to have personal and family scripture study daily, I am looking up at my children more even when they are doing the mundane, and I am putting the phone down when there is an opportunity for personal communication with loved ones.
I had a moment this past Thursday where my values and actions were in sync.  I decided to act out the scriptures that I was reading to my kids before school.  They found it hysterical that their Mom was up on a chair trying to be as a Prophet speaking from a tower.  The result was a positive experience with my girls that they brought up throughout the day and even shared with friends.
I don't plan to act out the scriptures every morning, but seeing the impact that had on my children motivates me to create more opportunities like that in their lives.  I'll stumble, of course.  But I imagine what kind of woman I could be if my values and actions were perfect reflections of one another.  If it feels as uplifting as it did that Thursday morning, then I will begin and begin again.


Sara
---
Lisa
Previous author of Over the Big Moon. I shared my passion for home and family life! I love graphic design, DIY projects, cooking, and working in my garden! My favorite role is taking care of my husband and our 3 amazing and busy boys!
---