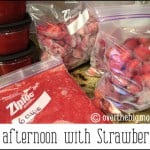 Freezing Strawberries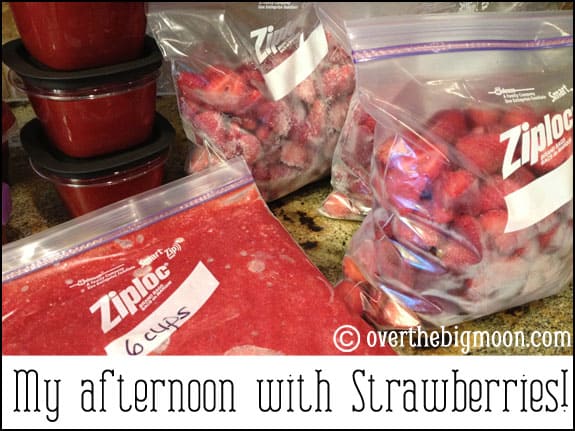 A few weeks ago I was about to leave to take my son to preschool and my sister showed up to deliver me some strawberries I had ordered. I had COMPLETELY forgotten that I had ordered them and that they were being delivered that day. These were local Organic Strawberries and when they were delivered were completely ripe and needed to be used within a a day or two. I really wanted to do some freezer jam out of them, but I wasn't sure I was going to have the energy. So, being that we make a lot of Smoothies, I decided to do some of both!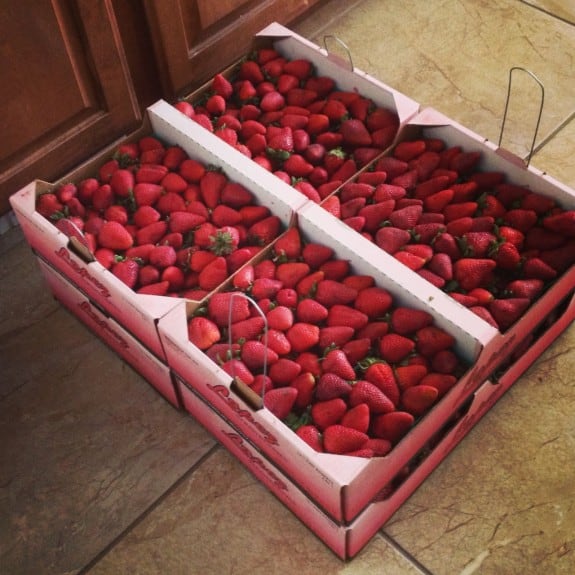 MY LATEST VIDEOS
MY LATEST VIDEOS
Here is the best way I have found to freeze strawberries: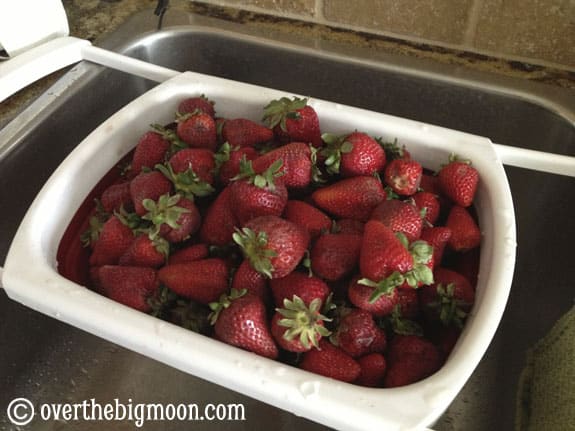 Start off by washing the strawberries good!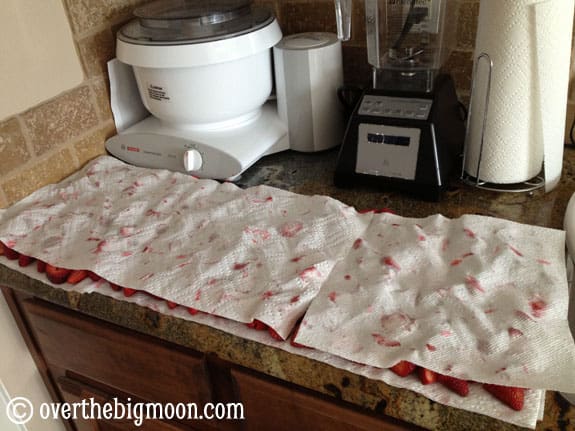 Then you'll want to trim up your strawberries. Large strawberries I like to cut in half. I then stick them on a paper towel and let them air dry for a little while (like 20 mins). I then just take additional paper towels and dab the top to get any remaining moisture. You don't want your strawberries to be wet when you stick them in your freezer. If they do, then they'll get a little frost crust on them. They don't have to be perfect, but you for sure don't want them considered "wet."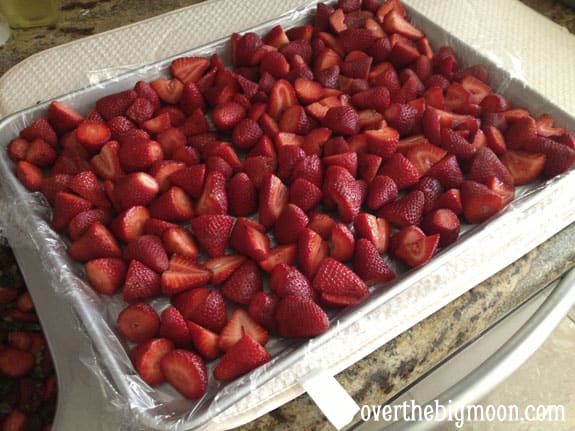 Cover a pan in plastic wrap and then lay out your strawberries in a single layer. I've tried other liners to cover the pan, but I've found that they stick the least to plastic wrap!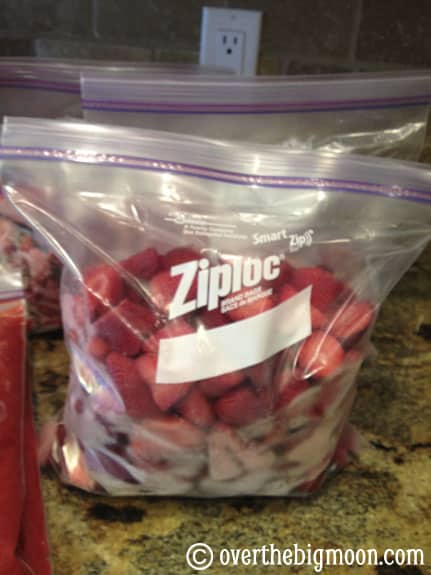 Put in the freezer for a minimum of 1 hour up to overnight! I usually just do mine for a couple hours. Then, divide them up in Freezer Ziplocks and Freeze away!!
The day I was going to go freeze the strawberries I woke up and one of the blogs I follow daily, Food Storage Moms, had posted this NO SUGAR – NO PECTIN Freezer Jam Recipe. One of the reasons I wasn't sure if I wanted to tackle Freezer Jam, was because I knew I did not want to use the recipe I had made in the past that used an extreme amount of sugar. We have really been trying to eat smarter in our home – and the regular freezer jam recipe was not that.
I hadn't prepared to make any Freezer Jam, but this recipe only uses the Strawberry Puree, Honey and Lemon! Only 3 ingredients – sign me up! And, I had everything I needed on hand! So, I dug through my tupperware cabinet and fished out a bunch of random some containers I could use to store the jam in!
For the full recipe and directions – head over to see Linda's tutorial HERE!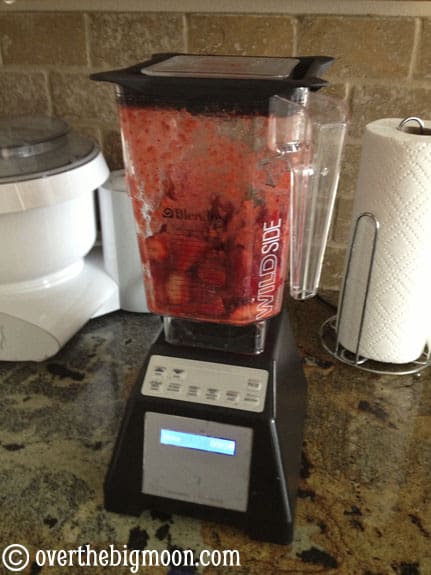 With my last 1/2 of crate of strawberries I decided to just puree the strawberries, so that next time I needed to make my family some Jam I would have the strawberry puree all ready!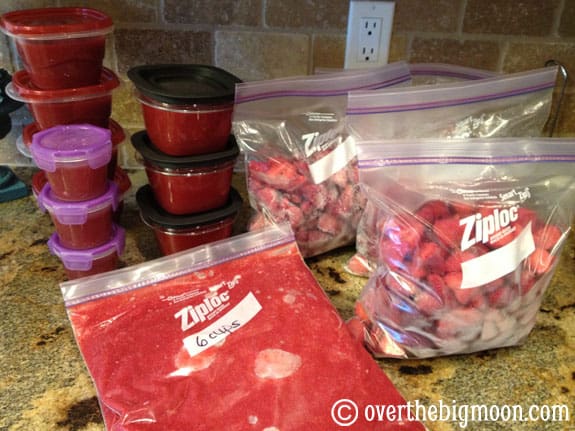 So, in total I ended up with 4 Gallon Ziplock Bags of Frozen Strawberries, 2 batches (12 cups) of Strawberry Puree and 7 pint containers and 3 1/2 pint containers of Jam . Not bad for a few hours work! Again, a major thanks to Food Storage Moms for the awesome Jam recipe! I've been super super happy with it and my kids have totally loved it!
Want to keep up with us at Over the Big Moon….click here to learn how to subscribe!
---
Pam Dana
Pam is a stay at home working mama that enjoys all phases of life! Between her 3 kids, fur baby (a beyond cute Goldendoodle), wonderful husband, friends and working, she stays pretty busy! But, she is loving every aspect of her life! Here on Over the Big Moon, she loves to share DIY's, recipes, printables, organization tips and more!
---