New Fitness Must Haves!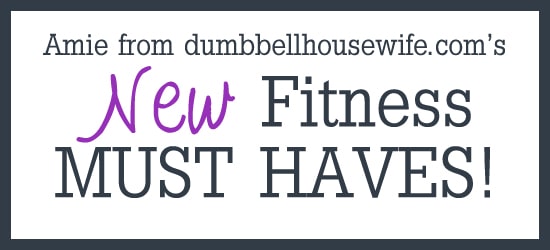 Over The Big Moon readers, I have missed you. Already time is flying by and I can't believe that we are into February. A lot happened in January, so forgive me if I catch you up on a couple of the main events.
The Dumbbellhousewife Fitness Contract exploded everyone into the new year with passion and excitement.
It seems that everyone loved the NO SUGAR challenge that will end on the 6th of February. Every person that tried it, loved it, and is planning to keep it up. If you are interested in finding out more about it and what it requirers, you can find it here..5 Reasons You're A Super Woman.

MY LATEST VIDEOS
MY LATEST VIDEOS
Ok, before we dive into my new FITNESS MUSTS, I wanted to take a quick second to thank everyone for your support and interest. I have loved your emails and messages and all your questions. It got me thinking, I want to write posts that you are interested in and that will benefit you. Please let me know if there is something in particular that you want to know and hear about.
MY NEW FITNESS FREAK MUST HAVES!
Hello, my name is Amie, and I wear makeup to the gym!!
I don't know about you, but even on my busy, crazy, tired days I still like to look presentable and pretty. I have a few makeup tricks that work for a quick and easy fix in a sweaty spin, bootcamp or hot yoga class.
* This stuff is bomb! Not only does it give you just enough cover up – it also has SPF 20. The kicker is, it is only $3-$4 dollars. What?
2-Revlon Photoready Translucent Powder
*This baby is like gold in our house with my two teenage girls and I. This stuff helps set the little makeup you do have on and lasts through the hottest and sweatiest of spin classes.
3-Benefit-BADgal Lash and Rimmel-Extra Super Lash
These two rockstars are my loves.
*BADgal is seriously the best mascara that I have ever found. Make sure to get waterproof, because if you don't you will walk out of the gym looking like a raccoon.
*Rimmel Extra Super Lash was a mistaken purchase. I picked it up for my girls, because it was five dollars. Holy moly I am glad I did. This little bottle of goodness will forever be a part of my gym bag. It comes in a pack of two, so you can have one at home and one in your gym bag. It is awesome on its own, but is even more awesome when you put it on after BADgal. Whether you like to where makeup to the gym or not, nobody likes to go on errands after the gym looking like a homeless person.STORY TIME..
Me:Hey Dill, (the guy in the nutrition store) do I have any makeup under my eyes?
Dill:No, not at all. You look great.
I walk out feeling like a goddess and get into my car and, WHAT THE HELL? I look like I just got out of the night club after an all-nighter. AWESOME! NOT!!!
THE COFFEE SCRUB!
I am constantly sweating and touching my skin with who knows what. As most of you know, the gym isn't the most clean of places. Hence me having a cold right now. When I get home I feel like I need to scrub the layer of grossness off. I made this scrub and literally can't live without it. I think you guys will really enjoy it as well.
* 3/4 coffee grounds, 1/4 brown sugar and a dash of coconut oil to bring it into paste form. Exfoliates, fights cellulite, gets rid of the red bumps on the backs of arms and moisturizes.

The third and final thing I want to tell you about is my new guilty pleasure. This is something that is a little more expensive, but well worth it. I would like you to feast your eyes on this..
The Victoria Secret sports bra! I know, I wish I looked like this in it as well. On a serious note, this thing works. Forever I have been looking for a sports bra that was tight and strong enough that when I jumped around it didn't hurt the sisters. Not only does it have fantastic support, but is cute too. I love my sports bras really tight, so I opt to go a size smaller. I run, jump and fight in this sucker and I have to tell you I would consider giving one of my kids away before I got rid of this beauty. (Just kidding about the kid thing!!)
I hope these little tips will help you live a little easier and more enjoyable fitness life! I know that I get excited just talking them.
As always, comments are welcomed and encouraged and I can't wait to talk with you next month!
Much love,
AMIE
Make sure to visit Amie over on her Facebook!!
---
Pam Dana
Pam is a stay at home working mama that enjoys all phases of life! Between her 3 kids, fur baby (a beyond cute Goldendoodle), wonderful husband, friends and working, she stays pretty busy! But, she is loving every aspect of her life! Here on Over the Big Moon, she loves to share DIY's, recipes, printables, organization tips and more!
---