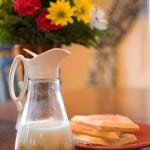 No More Boring Breakfasts
We have had a few readers ask us what we feed our families for breakfast, so we are going to start a little series here called No More Boring Breakfasts! Printable recipes cards are available at the bottom this post.
Pin It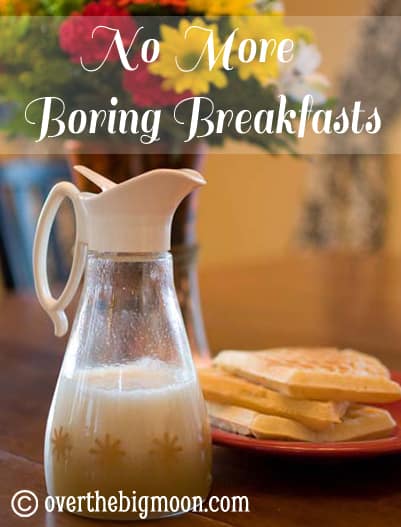 Today I am going to share 3 of my favorite breakfast recipes with you.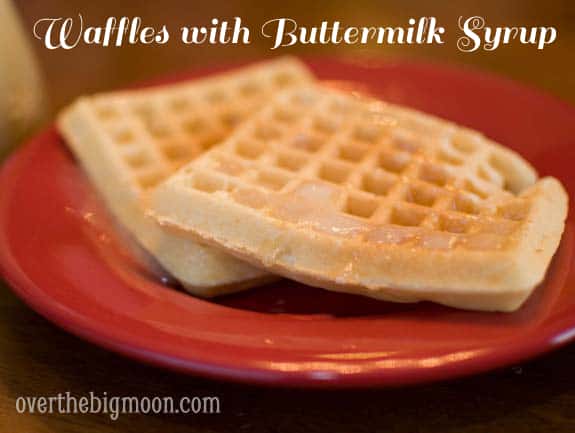 MY LATEST VIDEOS
MY LATEST VIDEOS
What I love about this recipe is that not only is a easy, but you can refrigerate the batter for several days and just heat a couple of batches of waffles each day. You can also make the whole batch and freeze them like homemade Ego's. I just make sure that if I am going to freeze them that I leave them a little less cooked than normal so when you reheat them in the toaster they don't get overdone.
Waffles (Adapted from All Recipes)
2 eggs
1 3/4 c milk
1/2 c oil
2 c flour
1 Tbsp white sugar
4 tsp baking powder
1/4 tsp salt
1 tsp vanilla extract
Preheat waffle iron. Mix ingredients in a mixer starting with the eggs and let them beat for a minute before you add the other ingredients. Ladle into your waffle iron.
The buttermilk syrup is SOOOO yummy! We make a batch and then just reheat a little bit at a time. It doesn't reheat well more than 1 time.
Buttermilk Syrup (Adapted from several recipes)
2 c sugar
½ c milk
½ c butter
2 tsp light corn syrup
2 tsp vanilla
½ tsp baking soda
Melt butter in a tall saucepan, add remaining ingredients except baking soda. Allow to cook and sugar to melt. Right before you are ready to serve add baking soda. Be prepared. This is kind of like the volcano experiment. It is going to get all frothy so keep mixing. Serve Immediately.
---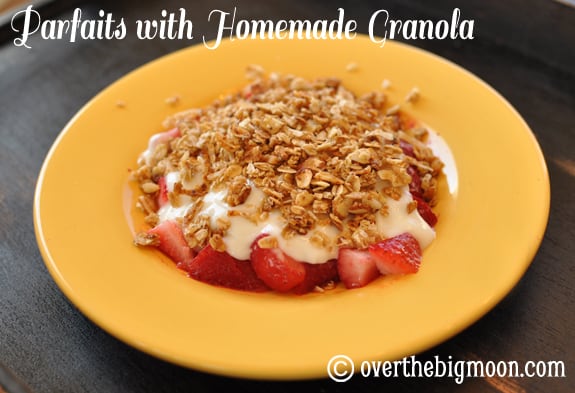 This next recipe is probably the breakfast we eat the most in our home. I make granola about twice a week. It's fast, easy, healthy, and yummy! We eat it with fruit and yogurt as a parfait or we eat it as cereal!
Good for you Granola (Adapted from my Sis-in-law's recipe)
3 c rolled oats
1 c coconut
1 c sliced almonds
½ c toasted wheat germ
1/3 c maple syrup
1/3 c butter, melted
Stir together the rolled oats, coconut, sliced almonds, and wheat germ. Add maple syrup and butter. Mix thoroughly. Spread in a jelly roll baking pan.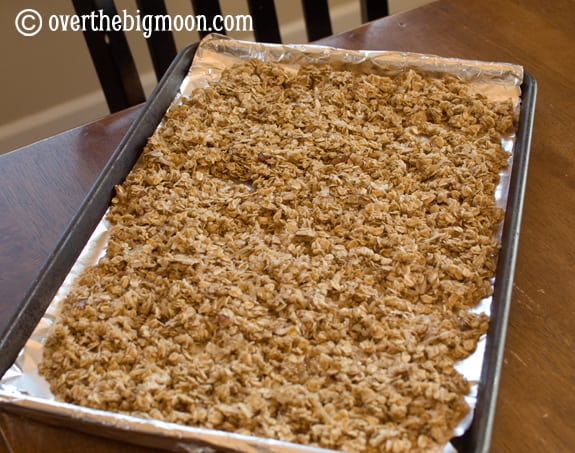 Bake at 375° for 15 to 20 minutes, stirring once. Add crasins/raisins when done cooking if desired. Cool completely. Store in an air tight container.
---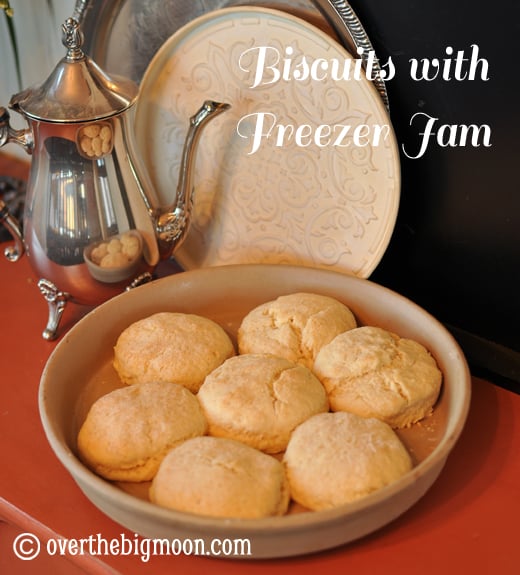 I love warm biscuits with freezer jam! This biscuit recipe is pretty quick to whip up and they only have to bake for about 10-12 minutes. They are soooo good!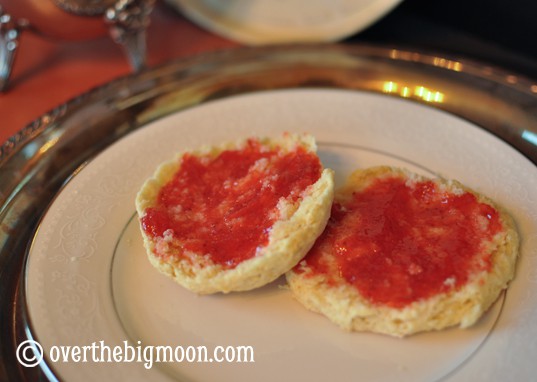 Buttermilk Biscuits (Adapted from All Recipes)
2 cups all-purpose flour
4 teaspoons baking powder
3 teaspoons sugar
1/2 teaspoon salt
1/2 cup butter shortening
1 egg
2/3 cup milk
In a mixer, combine the flour, baking powder, sugar, and salt. Add in shortening and mix until the mixture resembles coarse crumbs. Add egg and milk; stir into dry ingredients just until moistened. Kneed 4-5 times. Turn onto a well-floured surface. Pat with floured fingers into 3/4-in. thickness; cut with a floured 2-1/2-in. biscuit cutter – or an upside down cup 🙂 Place on a lightly greased baking sheet. Bake at 400 degrees F for 10-12 minutes or until golden brown. Serve warm.
For Freezer Jam I like the recipe on the back of the Ball Real Fruit Pectin Instant Pectin
and then I freeze it in the Ball Plastic Freezer Jars
.
Hope this gives you some new ideas for breakfast! Feel free to download the recipe cards by clicking on their name.
---
Lisa
Previous author of Over the Big Moon. I shared my passion for home and family life! I love graphic design, DIY projects, cooking, and working in my garden! My favorite role is taking care of my husband and our 3 amazing and busy boys!
---