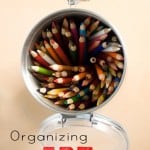 Organizing Kids Art Supplies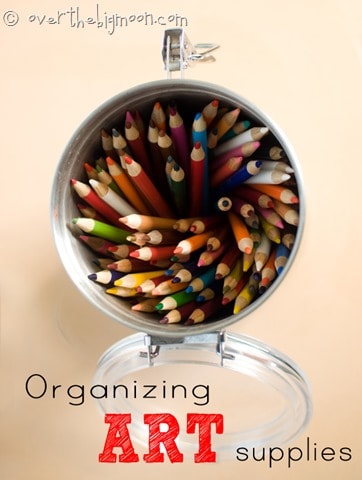 A couple of years ago I was struggling to figure our how to keep my kids art supplies organized with little kids. I wanted them to be accessible so they would use them but not so accessible that they were never contained and that Beckham (who was still little) couldn't get into them! I was cleaning out my pantry and was going to be getting rid of some kitchen canisters
and thought they might make good containers for their art supplies. Its been a couple of years and I have never been so happy!
They still look great despite being used and abused by 3 boys!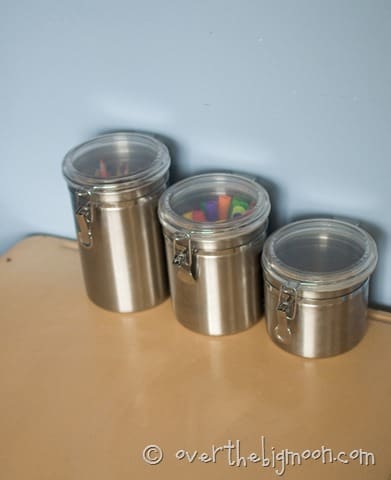 They hold everything so that it is visible. The different sizes are perfect for their different sized supplies.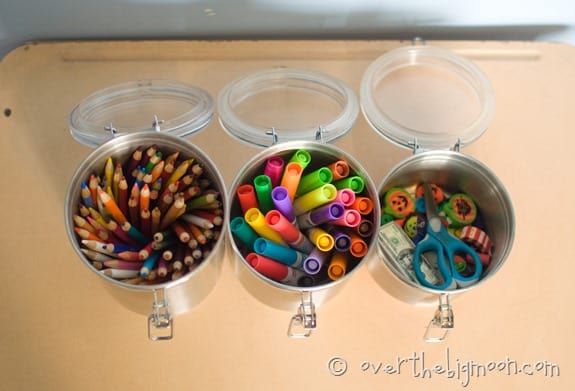 MY LATEST VIDEOS
MY LATEST VIDEOS
They look good and organized even when sitting out!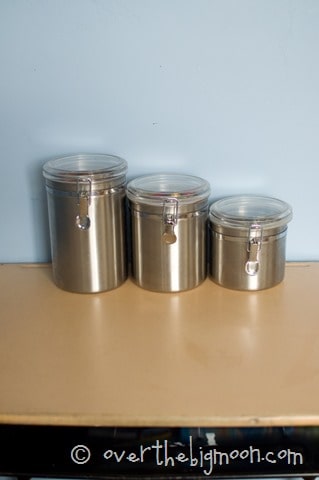 I love when a solution works out better than you think!
Want to keep up with us at Over the Big Moon….click here to learn how to subscribe!
---
Lisa
Previous author of Over the Big Moon. I shared my passion for home and family life! I love graphic design, DIY projects, cooking, and working in my garden! My favorite role is taking care of my husband and our 3 amazing and busy boys!
---