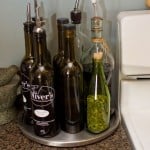 Organizing Oils and Vinegar
School has started and I have a huge list of things I want and need to get done around my house. Project 5 year declutter here we come! Here is one little project that I did just this last week because I have a bit of an obsession with flavored oils and vinegars. I want them close to where I cook but it was looking mighty sloppy.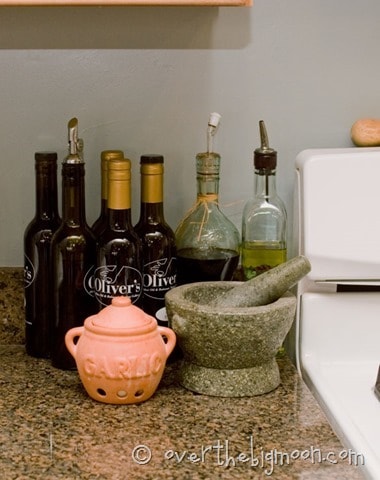 When going through the garage I found an old lazy susan that I was going to give to our local thrift store when I realized it would be perfect for all the oils.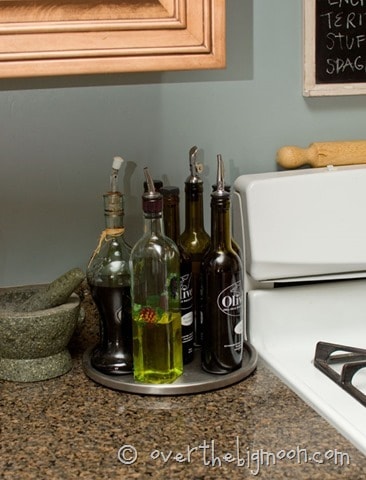 MY LATEST VIDEOS
MY LATEST VIDEOS
Not only does it look better, but they are easier to find too!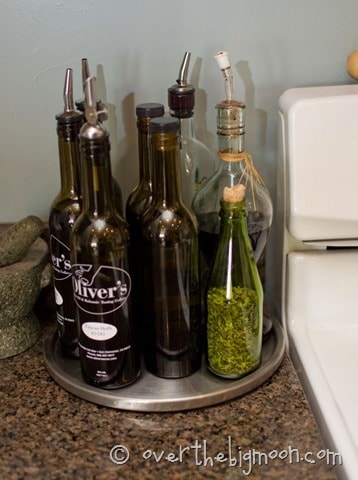 I'm still working on perfecting my oil seasoning blend. When I have it just right I will share it with you!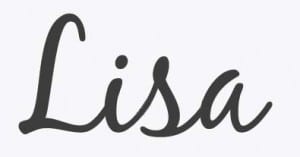 Want to keep up with us at Over the Big Moon….click here to learn how to subscribe!
We may be linking this post up to THESE great Linky Parties!
---
Lisa
Previous author of Over the Big Moon. I shared my passion for home and family life! I love graphic design, DIY projects, cooking, and working in my garden! My favorite role is taking care of my husband and our 3 amazing and busy boys!
---