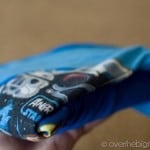 Organizing the Jammie Drawer
I am a little OCD – I like the tops and bottoms of my kids jammies to match. The problem is they are boys and they don't care what they wear! My Mom solved this by showing me this great way to fold jammies together so that they stay put in sets.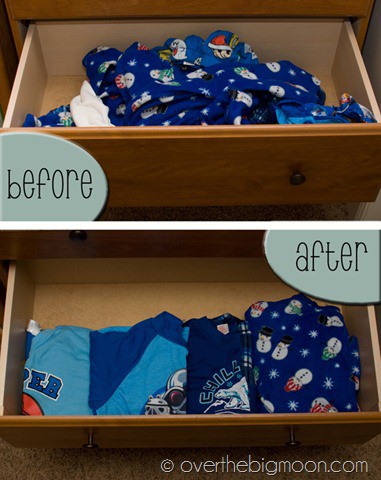 Its super easy to do too! Here is how you do it.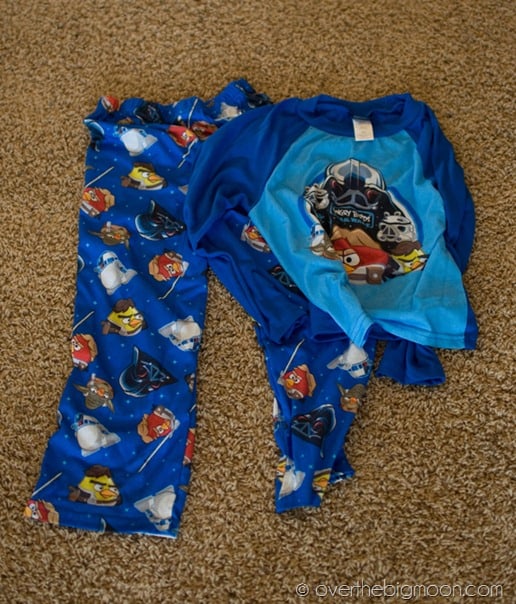 MY LATEST VIDEOS
MY LATEST VIDEOS
First I fold the bottoms. I lay them out, fold in half, and then fold in half again.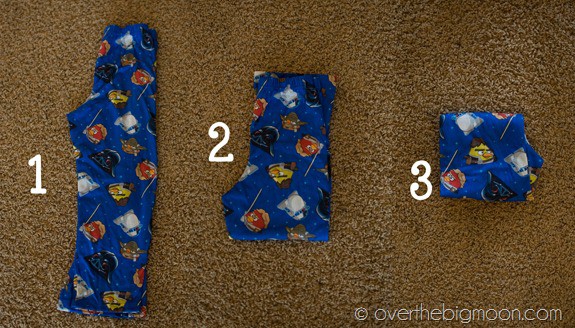 With the top I fold it in half and lay it down, arms out.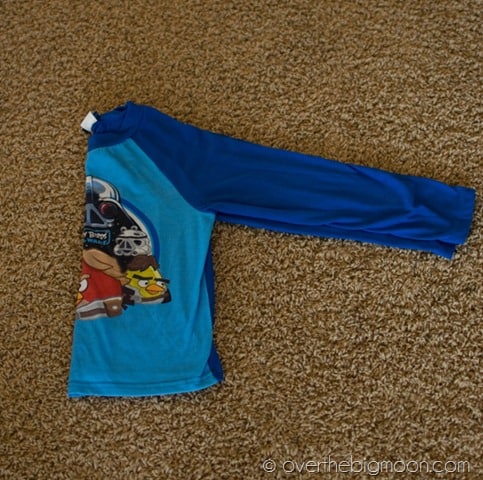 Lay the bottoms at the top of the shirt.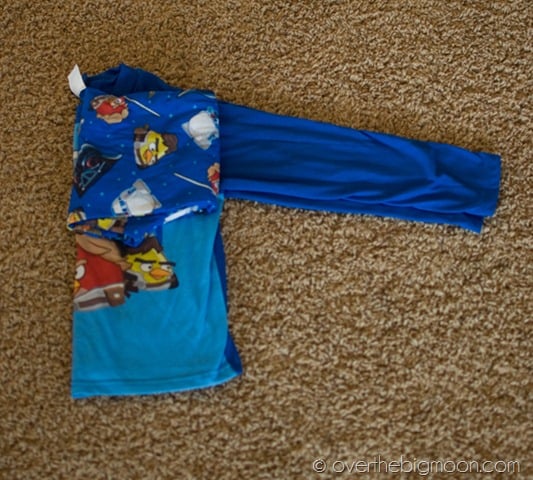 Then you fold the top up over the pants, cross the arm over, flip it over, and tuck it in.

Then you have a nice little tucked set of jammies. They can drop them on the way to put them away and they are still nice and held together.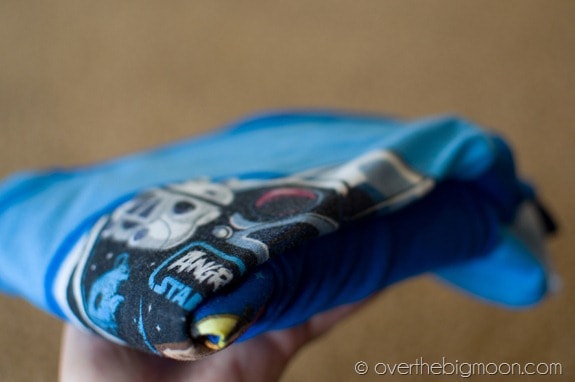 That was a really long explanation and I promise the process of doing it is WAY easier! Now my boys are always in matching jammies and their drawer doesn't give me a headache to look at 🙂
Want to keep up with us at Over the Big Moon….click here to learn how to subscribe!
---
Lisa
Previous author of Over the Big Moon. I shared my passion for home and family life! I love graphic design, DIY projects, cooking, and working in my garden! My favorite role is taking care of my husband and our 3 amazing and busy boys!
---