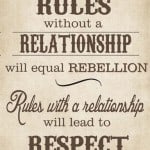 Parenting Takes Courage
Last Friday Night I was blessed to have a heart to heart about parenting with some amazing women- Pam, Jessica from Pretty Providence, Kelly from Dixie Dollar Deals, and Heidi from One Creative Mommy. We spent a lot of time talking about how social norms are making it hard to be a parent. Sometimes doing the right thing for your kids can be judged as harsh and cruel. We all loved this article from Living Well Spending Less, but you can tell from her disclaimer at the bottom that she has received some really negative backlash. I was surprised when I had received some negative comments on my Object lesson in Honesty post.
I feel sorry for this next generation of children growing up. It seems that our generation as parents are terrified of depriving our children of anything or allowing them to feel any disappointment whatsoever. I look back at my childhood and recognize that the hard times I went through made me such a better person, a stronger person. My husband says the same thing. The trials we went through prepared us to handle disappointment and the monotony that sometimes life has to offer. I wish life could always be fair and kind to our children but the reality is – it can't be. If they never experience any sort of disappointment until the age of 18 how in the world will they be able to handle it! Life is not fair and it's selfish of us to teach our children that it is.
My Mom always told us she went to mean Mom school. She was strict and she made us work. Sure there were times I hated it as a child, but now I feel so blessed because I know how to work hard. I can problem solve and I'm not afraid to fail and keep trying. I once had someone tell me that they were surprised that me and my brothers did not rebel against her strict rules and hard work ethic. I finally found what I believe is the answer is in a parenting class at church. The teacher said –"Rules without a relationship will equal rebellion." It hit me like a freight train. My Mom was strict and probably by today's standards somewhat "abusive," but she loved and played with us just as passionately. She was the "cool" Mom that took us toilet papering and everyone in the neighborhood played at our house and liked to be there. She was fun! For me that has become the key and the model I am trying to follow. I am strict, but I am also a whole lot of fun!
I have added my own little part to the saying:

MY LATEST VIDEOS
MY LATEST VIDEOS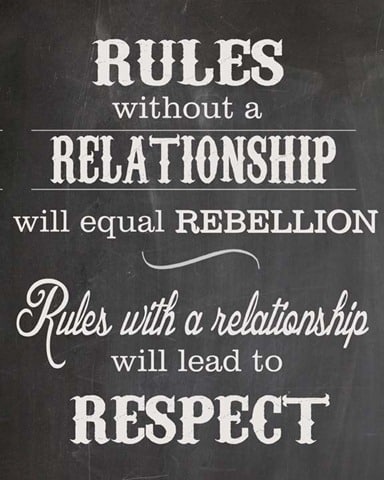 You can also download it as a vintage poster too: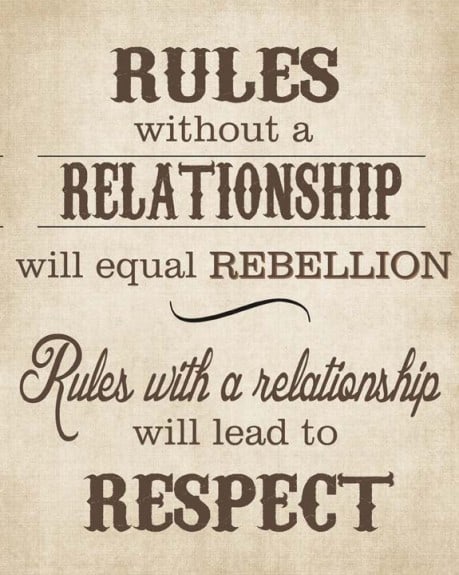 Don't be afraid to be a good parent and break some of the scary directions parenting is taking us right now. It's okay to say NO to children. It's okay to make them work. Just remember it's just as important to love and praise them!
I don't have all the answers, but I do know this, being a parent is hard. I don't love some of the changes I have seen in parenting norms. I am breaking a lot of them by being mean, making my kids work, holding them responsible for their their choices, and heaven forbid correcting them when they are wrong. I want strong and resilient boys, not boys who can't handle the challenge of life. I have experienced criticism for it at times, but hey I'm strong! At least I can handle the haters! And for that I thank my mean Mom!
Want to keep up with us at Over the Big Moon….click here to learn how to subscribe!
---
Lisa
Previous author of Over the Big Moon. I shared my passion for home and family life! I love graphic design, DIY projects, cooking, and working in my garden! My favorite role is taking care of my husband and our 3 amazing and busy boys!
---