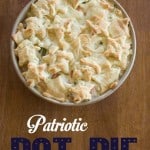 Patriotic Pot Pie
So excited to share with you this super easy and fun Patriotic Pot Pie! I think that is the best thing about this recipe – you cant mess it up too much and you can use whatever you have in your fridge and pantry!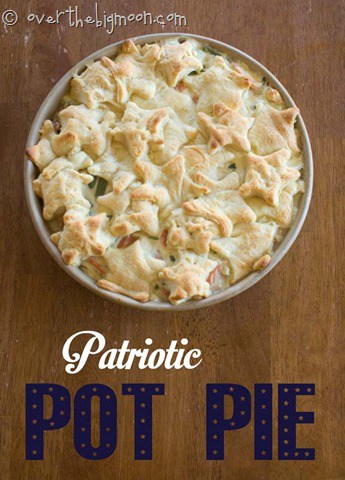 The stars are so fun and so easy to make too!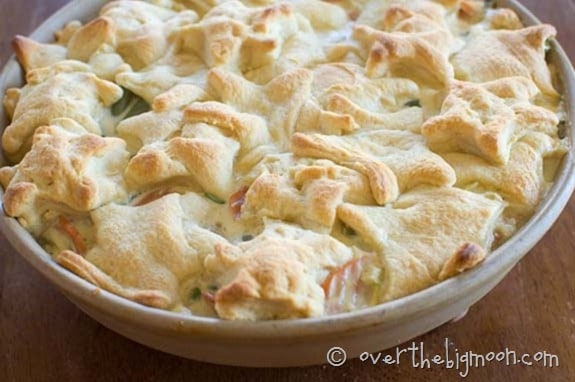 MY LATEST VIDEOS
MY LATEST VIDEOS
Here is what you need!
2 pkgs crescent rolls
1 can cream of chicken soup
1 cup milk
1 cup sour cream
1/4 cup chicken stock
2 to 3 cups cooked shredded or diced chicken
2-3 cups vegetables. I used fresh green beans and carrots slightly cooked. You could also use frozen mixed vegetables
1 Tbsp. onion flakes
salt and pepper to taste
I also added fresh chives from our garden diced up
Mix all ingredients together except the crescent rolls. Place in a baking dish. Gently roll out your crescent rolls. Use a star cookie cutter and cut the dough into stars and place on top of the mix. Cut all the dough and keep overlapping stars. Bake at 350 degrees for about 40 minutes.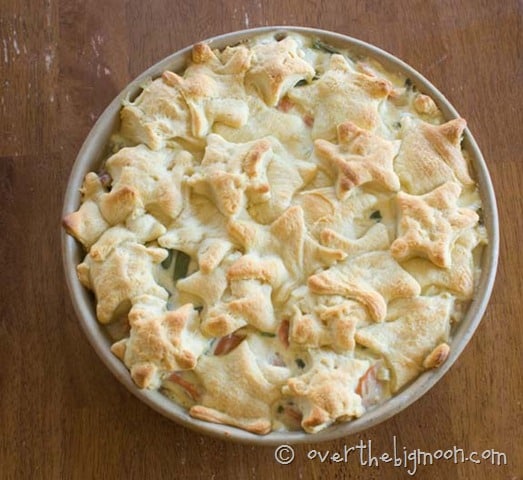 My boys thought it was really fun and enjoyed it enough to not complain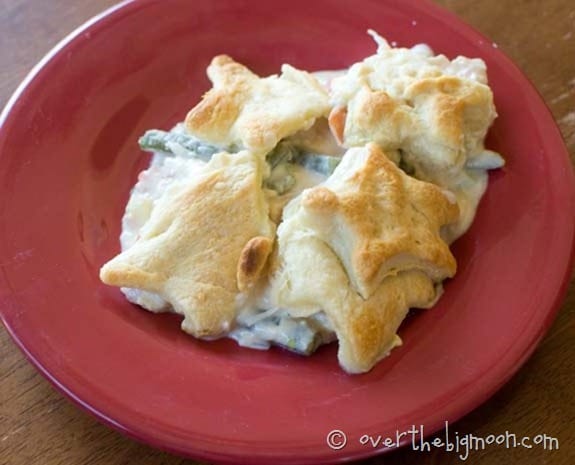 p.s. if you are reading this in Google Reader, please note that
Google Reader will be shutting down on July 1st
of this year. To continue to get updated content, please subscribe to my email list (if you haven't already) which, after July 1st, will include a weekly recap of articles written on the blog.
Want to keep up with us at Over the Big Moon….click here to learn how to subscribe!
---
Lisa
Previous author of Over the Big Moon. I shared my passion for home and family life! I love graphic design, DIY projects, cooking, and working in my garden! My favorite role is taking care of my husband and our 3 amazing and busy boys!
---