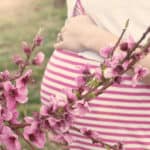 Raising a Strong Girl
This is a sponsored post written by me on behalf of Niagara Water. All opinions are 100% mine.
When I was born, it was before people got gender identifications ultrasounds just for fun, so my parents didn't find out I was a girl until I was born. I was their FOURTH baby girl! Yep, 4 girls in 7 years! A few hours after I was born, my dad took my 3 older sisters and went to church. I've heard the story of how everyone just apologized to him, followed up with a 'I know you were wanting a boy" quite a few times during my childhood. I never understood why, I thought I was pretty awesome!
Then, throughout my entire life when people would hear that I was the 4th girl in my family, I'd always get reactions like, "Seriously?" or "Oh dang! Your poor parents!" Which again, as a young child I never understood. I was tough, I could play sports, I could climb trees!
Before I get on with my point, you should know that my parents did eventually get that baby boy… 5 years after me though! And he is truly the best!
Growing up in a houseful of mostly girls really was awesome people! You'd think my house was filled with all things girly, pink and dance growing up. But, that really wasn't the case! My dad took the opportunity to raise 4 very tough, independent girls that knew they could do anything they wanted! For me, I played sports as a kid! Soccer was my LIFE, but I also enjoyed other sports and played them in the off season! I was such a tom-boy and really loved it! I got dirty, I didn't play with dolls, I climbed trees, I skateboarded and could easily keep up with the boys! One of my sister was a gymnast and other really focused on academics and graduated early to head off and become and architect! As adults, all 4 of us girls now have successful careers, while being rocking mothers and wives!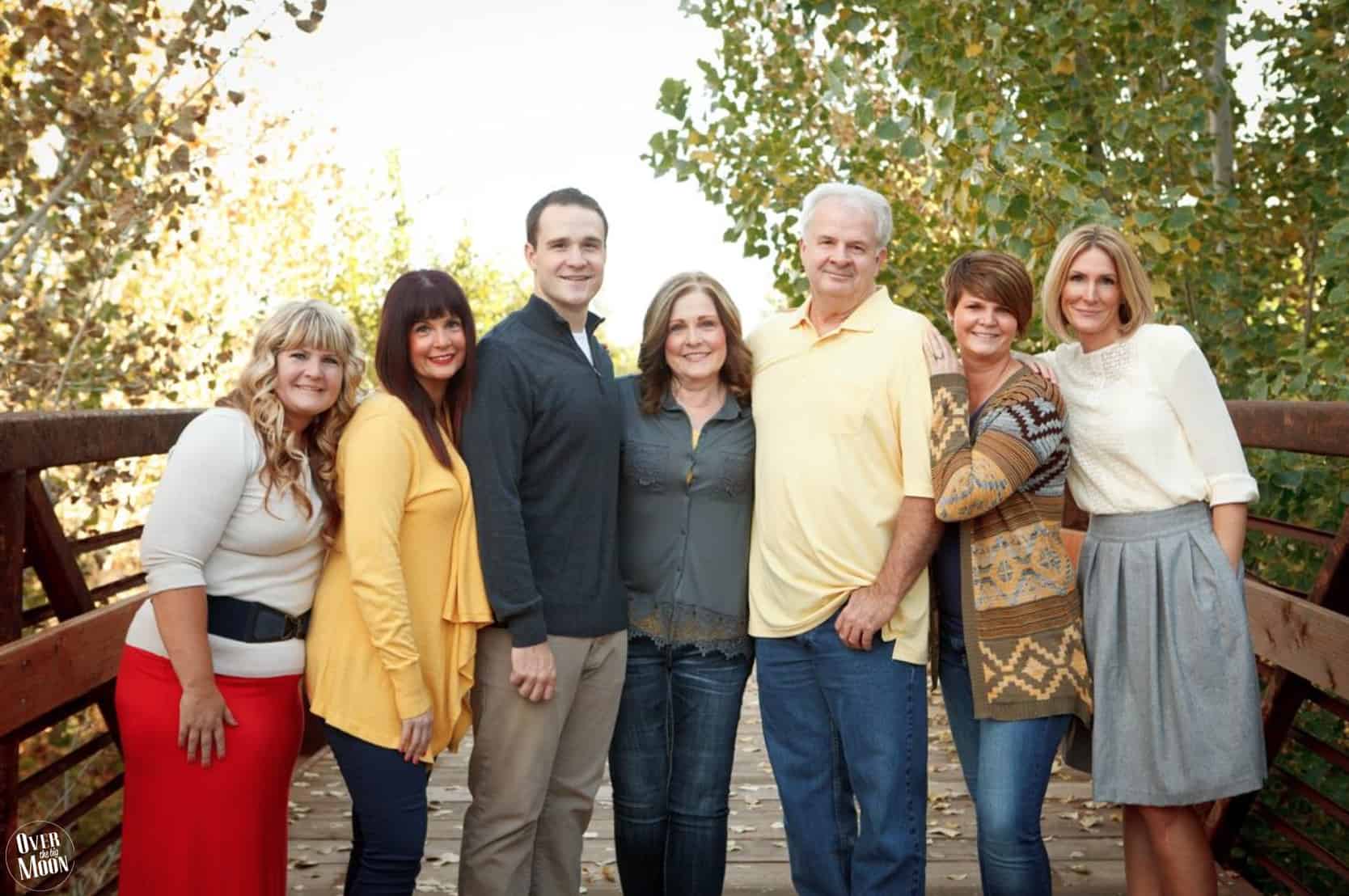 One thing I didn't realize until I was older in life, was that I was BEYOND blessed to have parents that never made me feel like I needed to be anything that I wasn't. I was constantly told that I could do whatever I wanted/needed to. I never knew the idea of fearing something, because my parents always just taught me to take life by the horns! I am so grateful to have been taught that mentality young, because know for a fact, that that thinking is what has made me into the person I am today!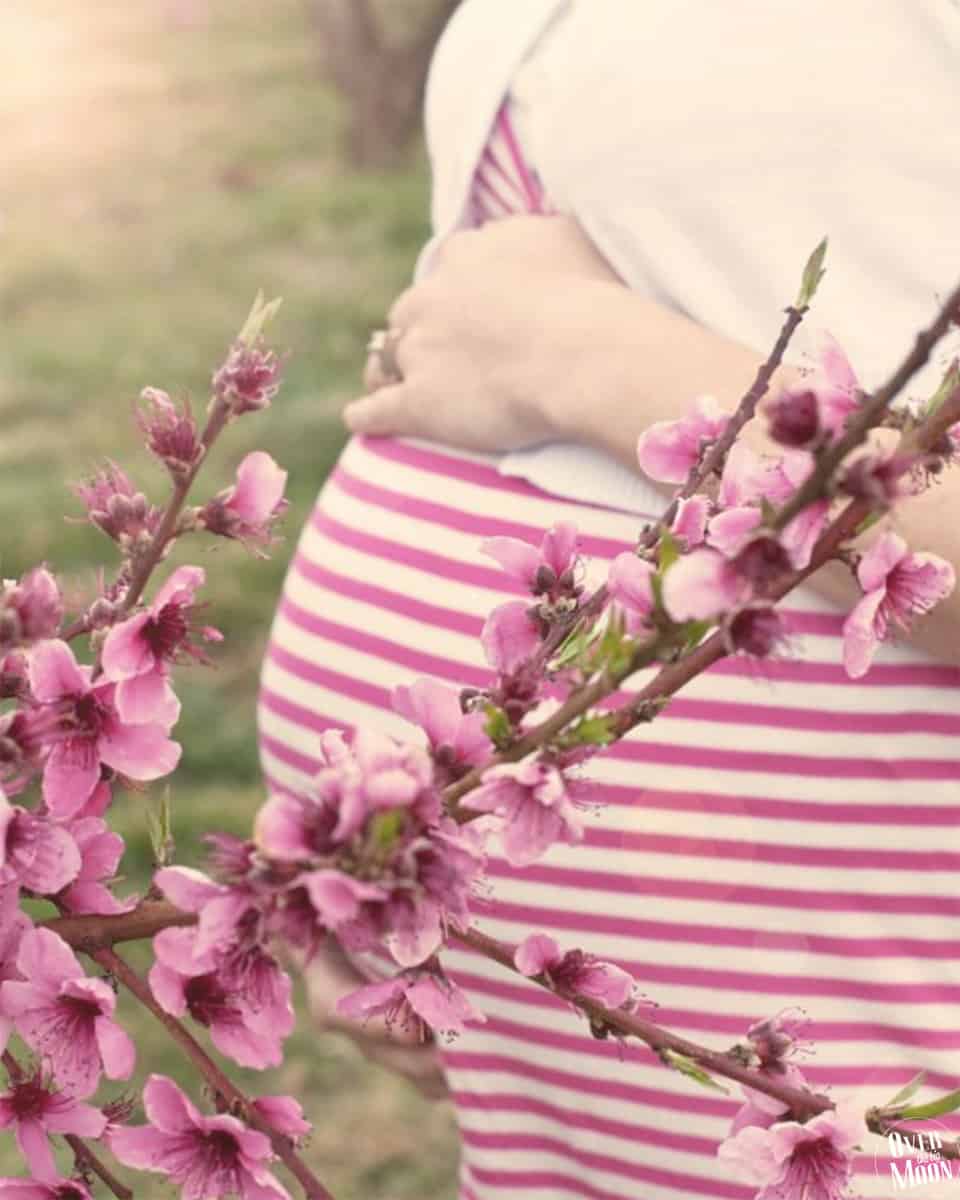 When I got pregnant with my first, I didn't expect anything but a boy! I couldn't really picture myself mothering a "girl." Then a few years later we had our 2nd boy and again it just worked and felt right! Then when we decided to have one more, I kinda had a feeling it could be a girl, but still couldn't really picture it in our family! Well sure enough, Dylan Dana joined our family! I always knew if I had a girl, that I'd name her a gender neutral name! I always felt like girls with more boy typical names had a rocking confidence about them and I just loved that!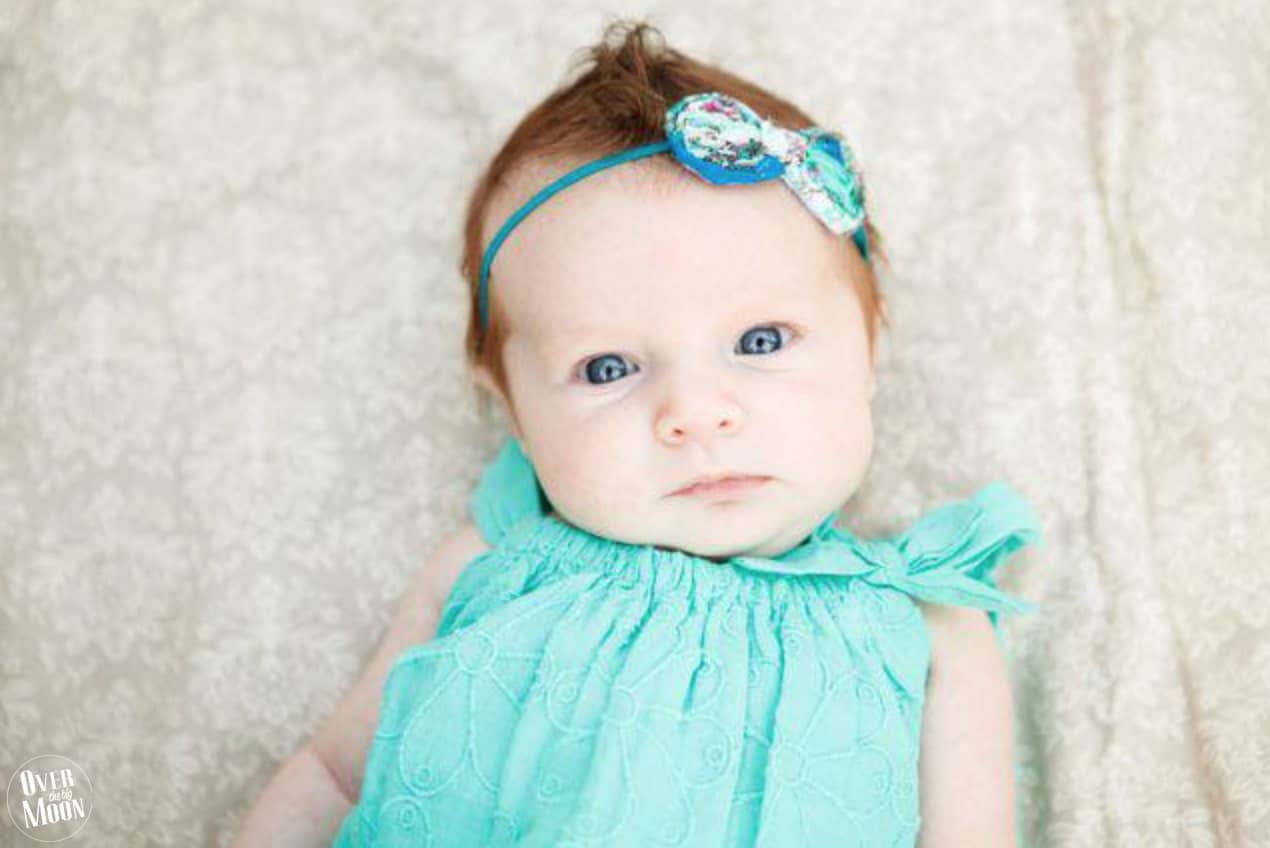 When Dylan was born I knew I was going to raise her to be tough as nails (my Fathers saying)! I wanted her to know that she could do ANYTHING even in this mans world! She is so lucky to have amazing examples all around her! She has ridiculously talented and successful Grandmas, Aunts and older girl cousins too! And, I like to think I'm not 1/2 bad either! Now, coming up on her 3rd birthday in a few weeks, I can say that Dylan is the spunkiest and feistiest thing around! I have no doubt that this girl is going places in this world!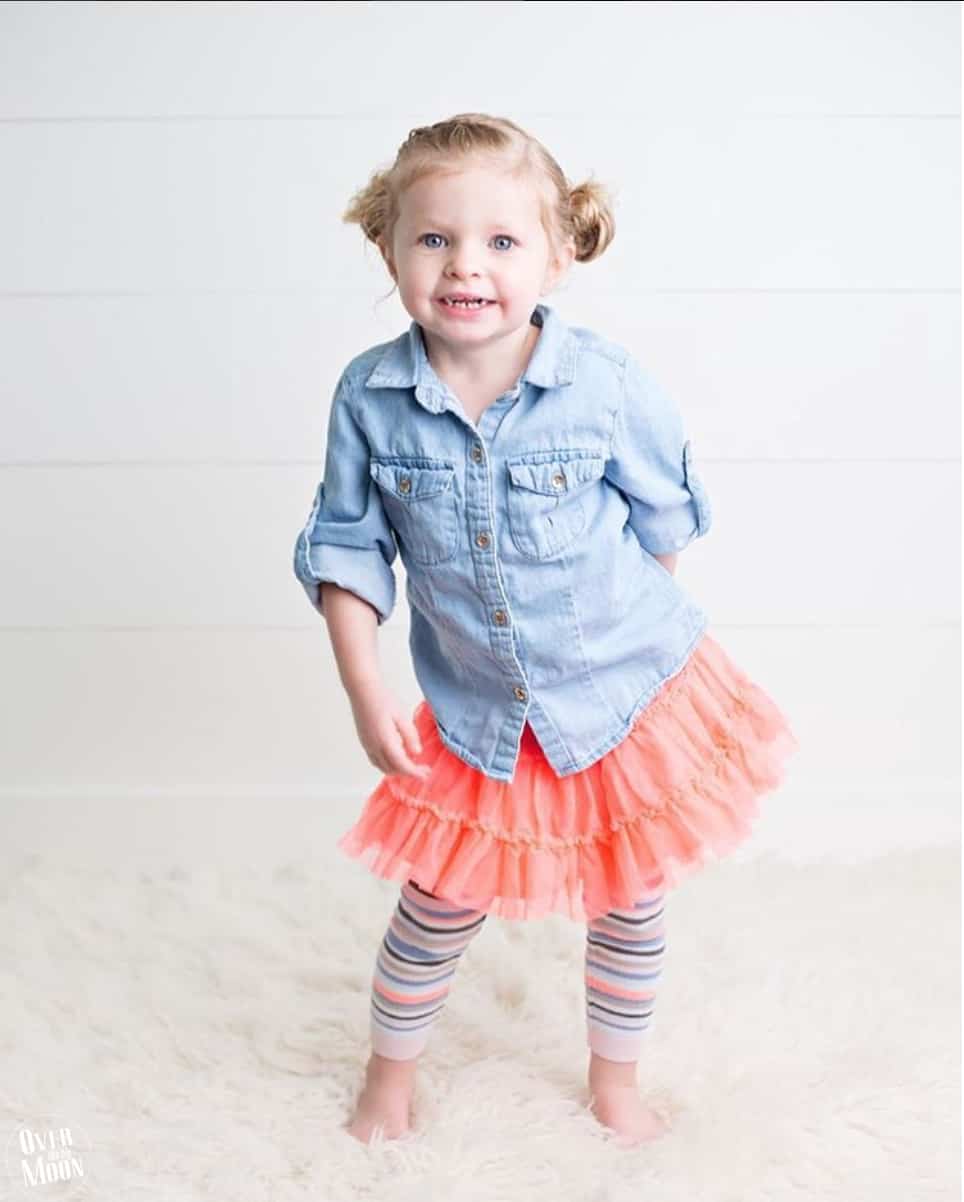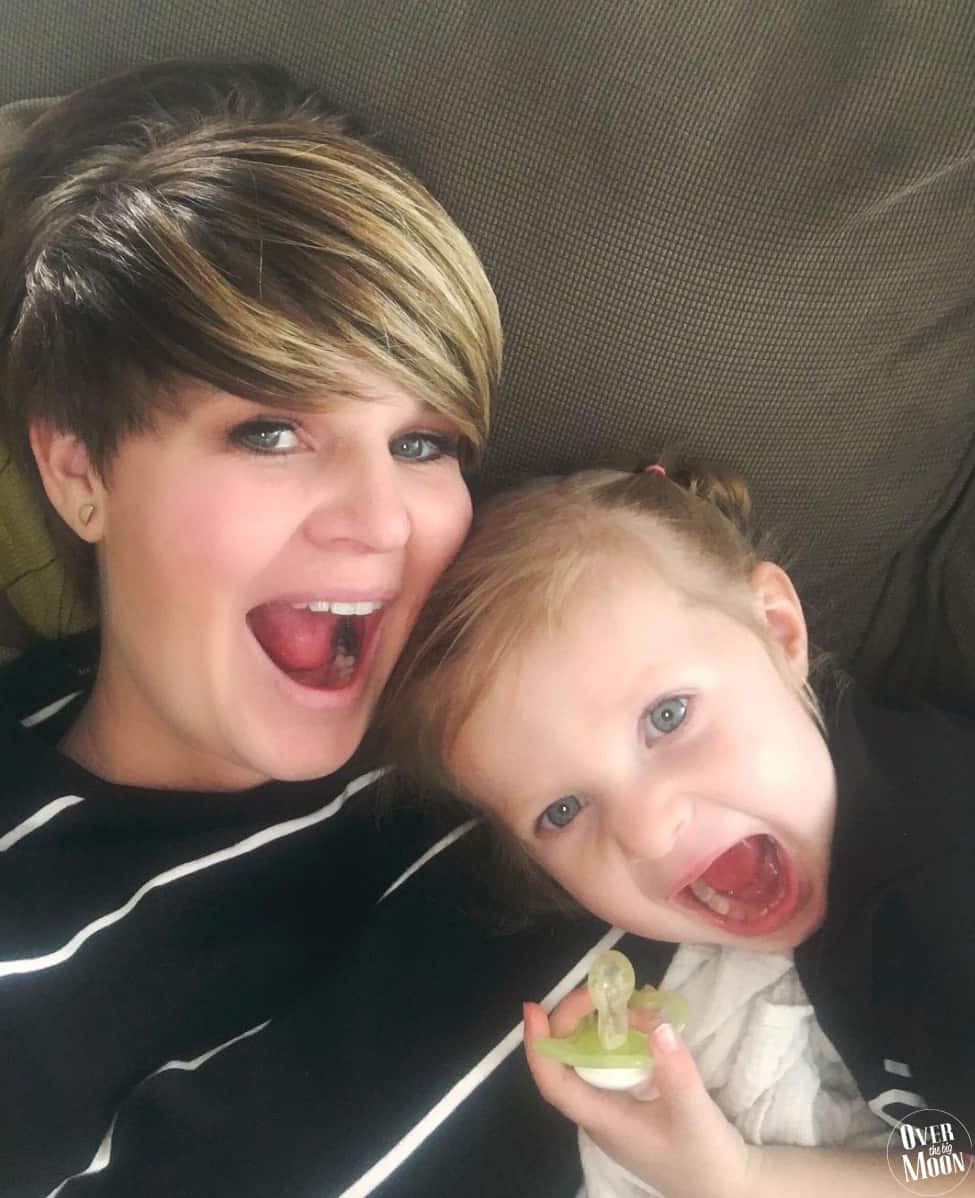 She keeps up with her brothers so good and they are so good to make sure she knows she can play with the boys! Girls are just as tough, fast and confident as boys! Look at my little Dylan girl, she's gonna be all ready to play in a year or two!!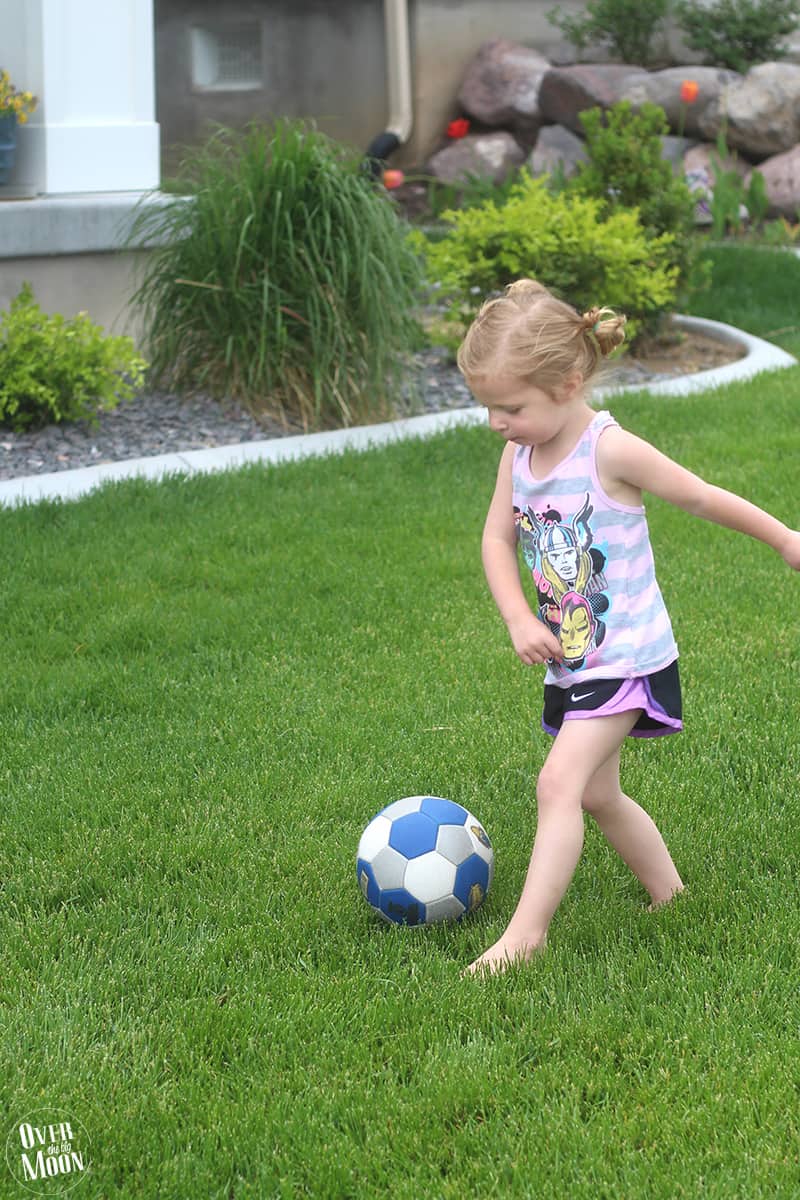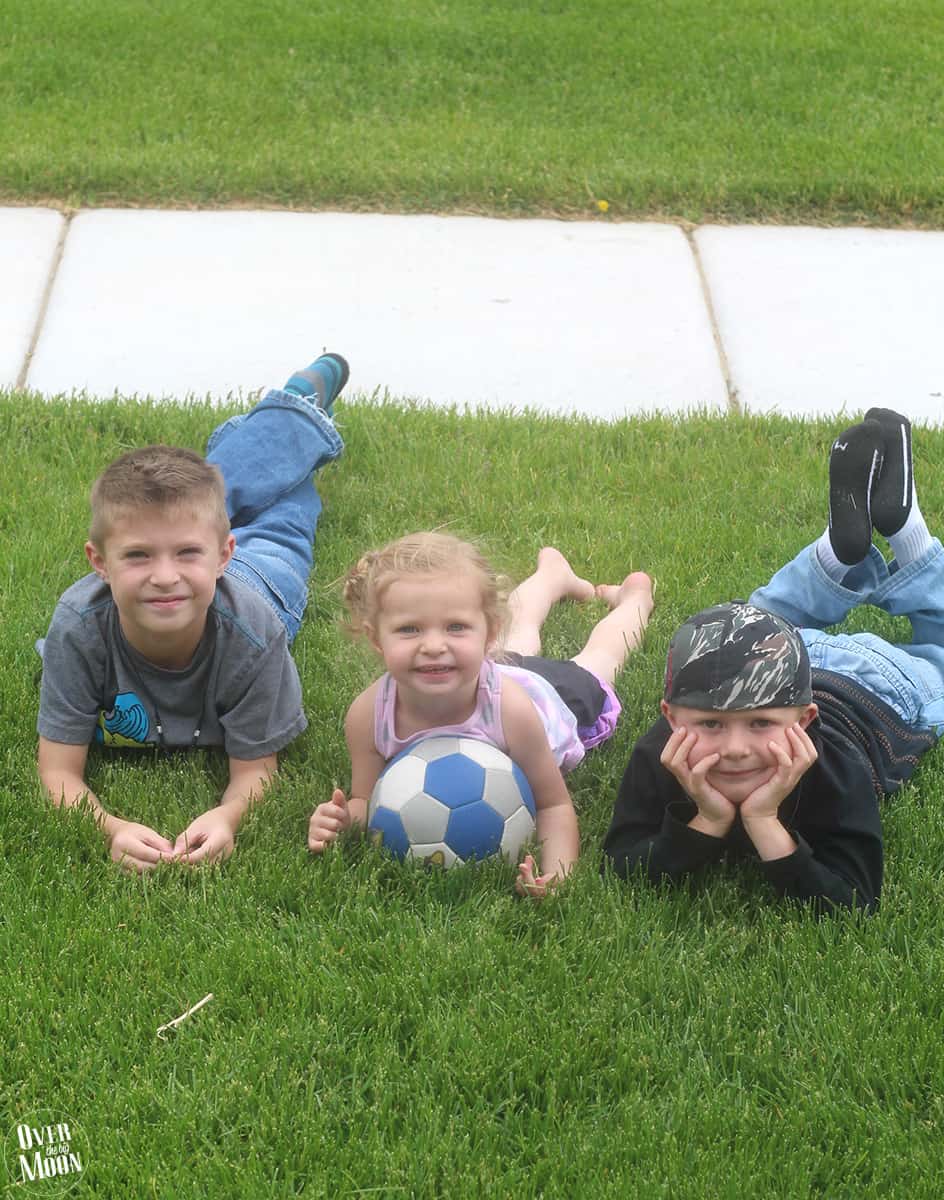 I am so excited to have teamed up Niagara Water and #GirlUpSweeps, who supports female empowerment to tell you about a sweet giveaway they have going on! First off, check out that awesome video above! I seriously would have LOVED being one of those little girls!
Secondly, for a chance to win a scholarship to a soccer camp of your choice (for a girl or boy) just upload an image of your girl(s) PLAYING SOCCER to twitter and/or Instagram with the hashtag #GirlUpSweeps or submit your photo directly to the contest site. Make sure and tell everyone about your daughter(s), sister(s), niece(s), friend(s).. Show us how they run and jump and kick an slide and run and fall and get back up! Show us how they PLAY and inspire! Visit Niagara Water Girl Up or girlupandwin.com for official sweepstakes rules.
---
Pam Dana
Pam is a stay at home working mama that enjoys all phases of life! Between her 3 kids, fur baby (a beyond cute Goldendoodle), wonderful husband, friends and working, she stays pretty busy! But, she is loving every aspect of her life! Here on Over the Big Moon, she loves to share DIY's, recipes, printables, organization tips and more!
---