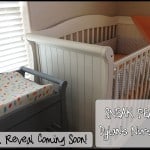 Room Changes = To-Do Projects, Projects, Projects
So, one thing I hadn't shared on this little ol' blog is that the last few months we had been kind of thinking of building a new home. We even had a reservation on a lot.  Before, I go any further, I'll just share that we have decided to hold off for now.  But, at the time I was getting ancy, because our oldest starts Kindergarten this upcoming school year and I thought it would be nice to get settled into the home and neighborhood we wanted to raise our kiddos in for the first part of their childhood.  We love our current neighborhood and we like our home, but we are just renting and know that sometime in the near future we need to get settled and buy or build a home.
But, trying to save up the money to pay for baby Dylan (we are self employed, so not great maternity insurance), the follow up Umbilical Hernia surgery that I'm going to have to have AND a down payment on a home was getting a little overwhelming.  We have worked really hard the last few years to become and stay debt free (minus our car) and we just didn't see how that was going to be possible trying to accomplish all of the upcoming expenses at once.  SO… we decided to put off the transition to our next home for another little while.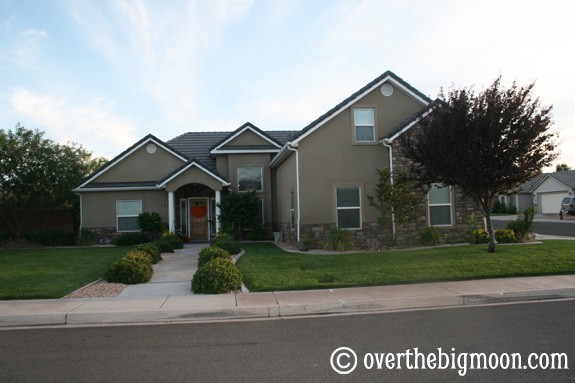 We really do have a nice home, but I realized I just wasn't utilizing it right.  Before we found out baby Dylan was coming to our family we occupied our 3 bedroom house as such: had a room for all our "stuff" (aka the extra room), the boys shared a room and then we had our Master Bedroom.  We also have this oversized Loft above our garage that was being used as a 2nd family room / Playroom.  But, when I found out I was having a baby girl, I started transitioning our extra room that was stuffed full of all our extra decorations, office supplies, etc into Dylan's Nursery.  Where did it end up?  Our Master Bedroom.  The last 6 months my Master bedroom as been filling up – literally every corner.  And, it has been driving me NUTS!
So, when we made the decision to put off building, I knew I had to take some action.  So, here is what we did last week!
UPSTAIRS FAMILY ROOM / PLAYROOM = BOYS BEDROOM / PLAYROOM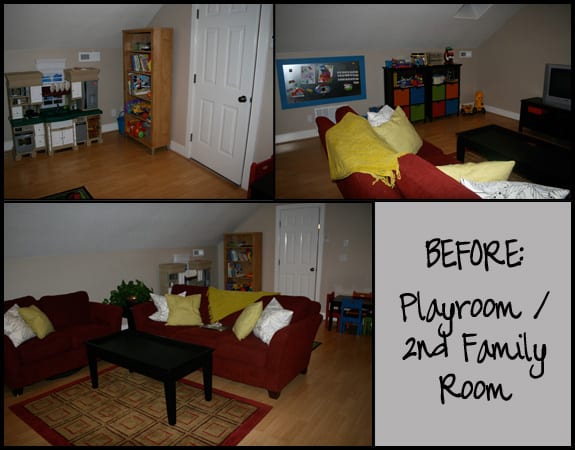 BOYS BEDROOM = GUEST ROOM / OFFICE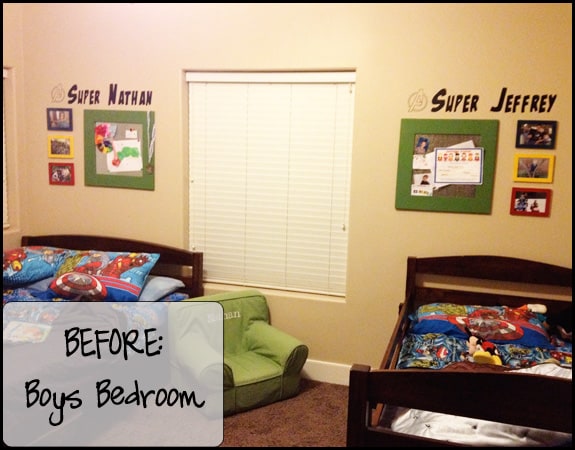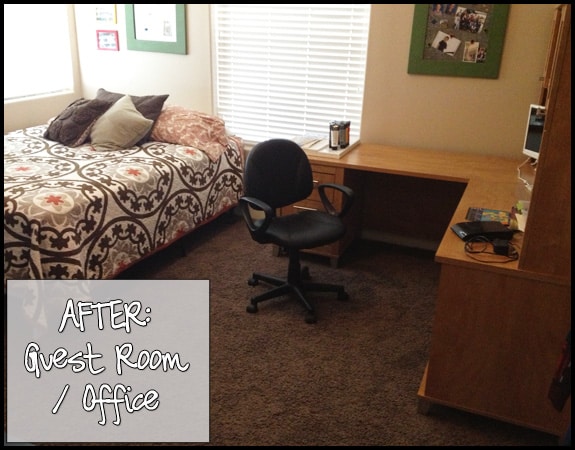 EXTRA ROOM = DYLAN'S ROOM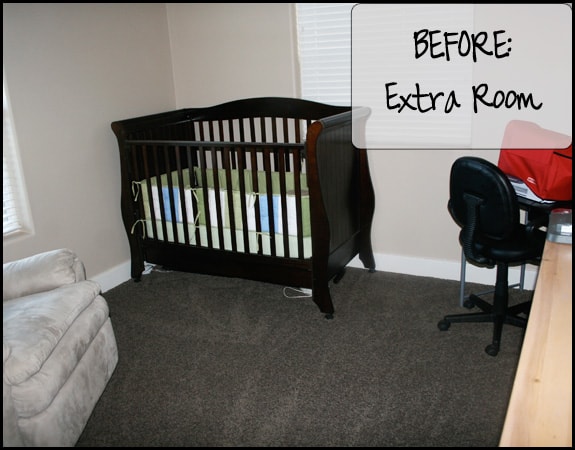 This picture is a little old, but it has all the furniture that was in there before (minus the changing table).  Everything is just in different locations.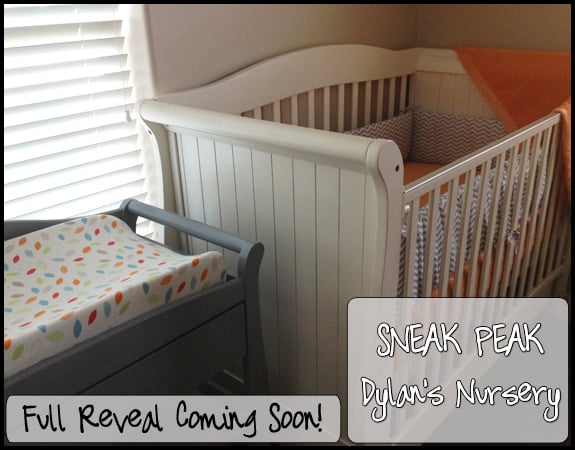 I am SOO happy with the changes we have made.  The transition of the boys upstairs has been perfect and I am so excited to have a Guest Room/Office.  As you can tell from the pictures I have A LOT of work ahead of me.  CAN YOU SAY EMPTY PALLETS?  The Guest Room / Office needs a lot of work!  With baby Dylan only 4 weeks away from coming, it may not get done until late in the summer or even early Fall, but it will get done.
Dylan's Nursery is ALMOST all done and its reveal will be in the next few weeks and then I will be working on the Boys Bedroom/Playroom.  It doesn't have a ton of work needed, but I have a few little projects planned for up there.  Then, I'll do the Guest Room/Office and my Master Bedroom probably together. They both need A LOT of work.  They both have their base furniture, but there is literally NO design or decor to those rooms.
I'm pretty excited about it all – even though it's going to be a lot of work!  Here's to sharing this design experience with me!
Want to keep up with us at Over the Big Moon….click here to learn how to subscribe!
---
Pam Dana
Pam is a stay at home working mama that enjoys all phases of life! Between her 3 kids, fur baby (a beyond cute Goldendoodle), wonderful husband, friends and working, she stays pretty busy! But, she is loving every aspect of her life! Here on Over the Big Moon, she loves to share DIY's, recipes, printables, organization tips and more!
---