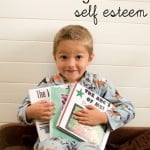 I have shared this tradition before but I got to talk about it with the Crafting Chicks and thought I would share it again here because it literally is my favorite gift tradition. Three years ago I was in the midst of buying presents for my boys and started feeling strongly that I was just buying "stuff." I longed to give my kids something more meaningful that would last beyond the current stage they were in. I wanted to give them self esteem and self confidence. I decided to make them each a book all about them and how special they are and why.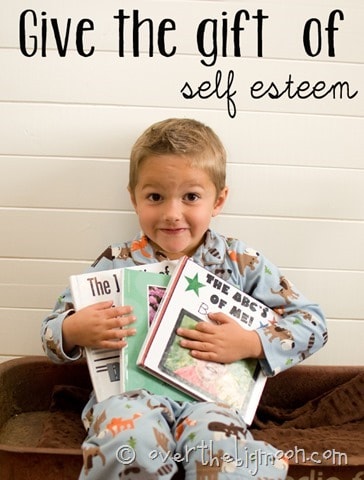 That first year I did the ABC's of Me. I came up with a word to describe them for each letter of the alphabet. Here is a little preview of how that book turned out.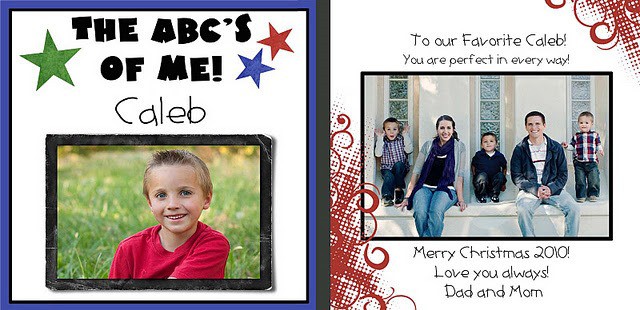 MY LATEST VIDEOS
MY LATEST VIDEOS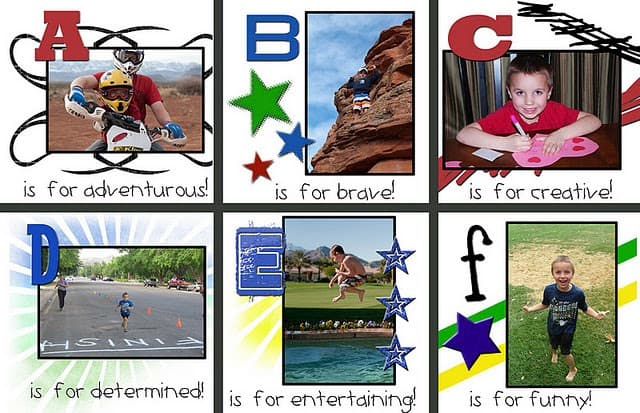 The next year we did the 123's of Me and came up with 20 things we loved about each boy.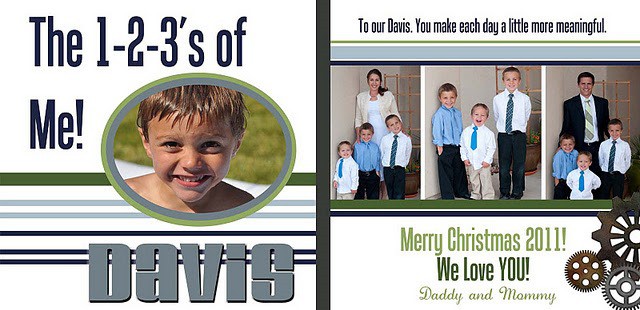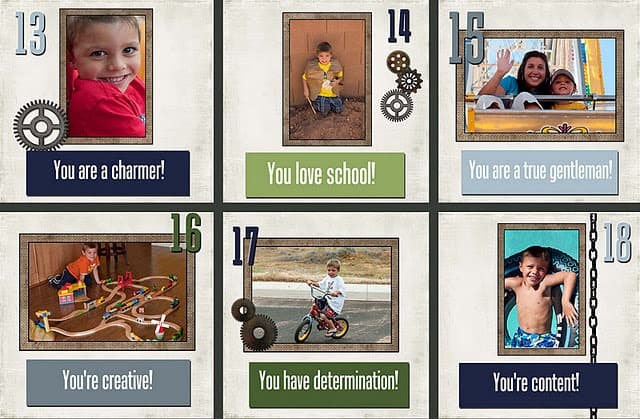 The third year I wrote "Mommy's wishes for you" and wrote all about the things I hoped and wish for them in their lives.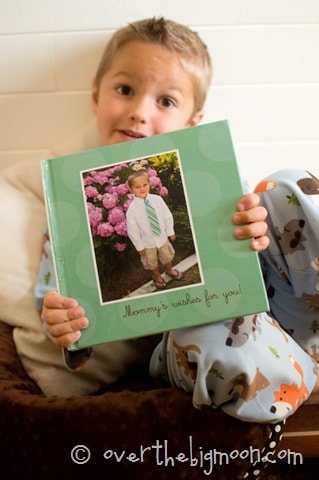 This year John did his wishes for each boy and its titled "Daddy's wishes for you." Here is a little peek: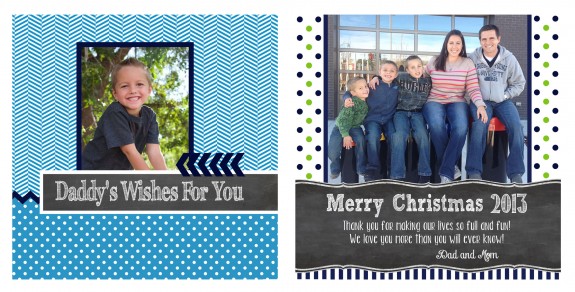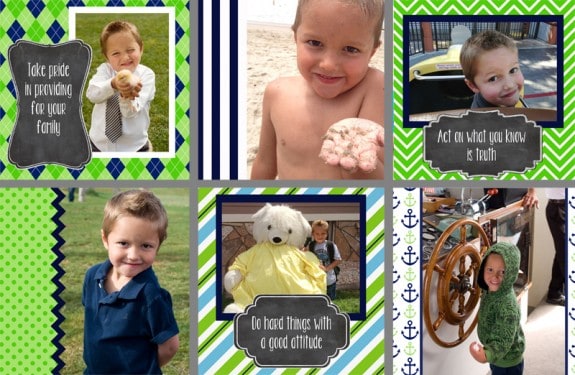 Each book uses pictures from that year so they are great scrapbooks of how they have changed and grown over the years.
We allow them to open their new book on Christmas Eve with their new Christmas jammies.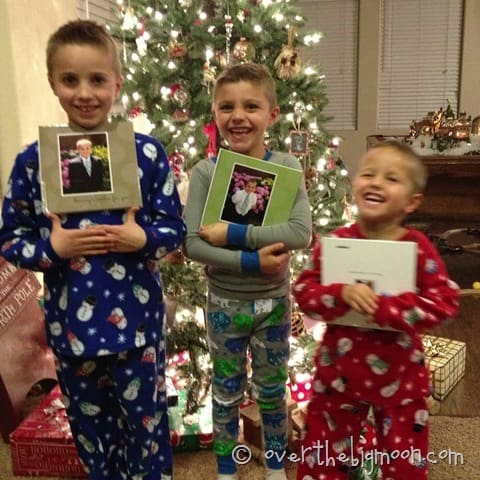 They look forward to opening this present over any other present under the tree.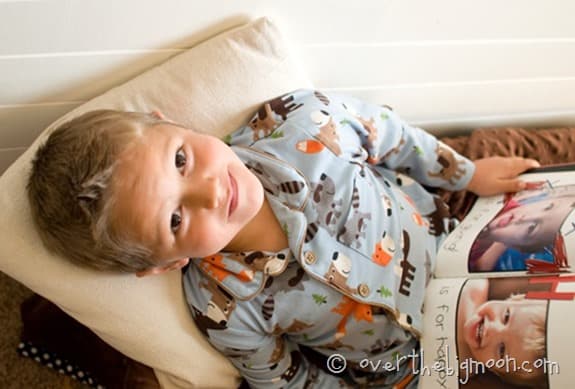 We keep them in their room and they are allowed to take them to bed with them each night if they want and they make great quiet books at church.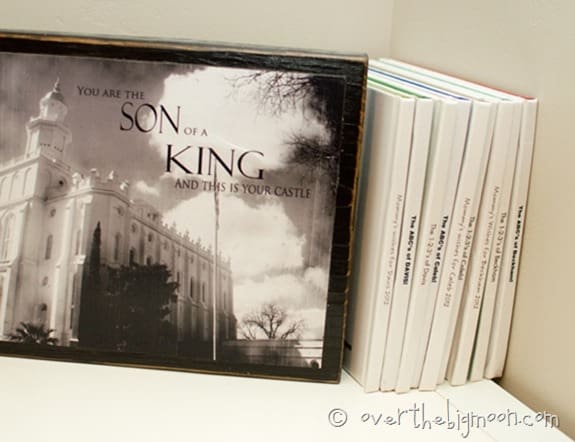 Its cute when we hear them describe themselves with the words we have used in their books. Years later and they still love looking at them! I am so excited to watch their book collection grow over the years and love that when they leave our home they will have a set of books all about them. They will be fun children's books they can share with their own children.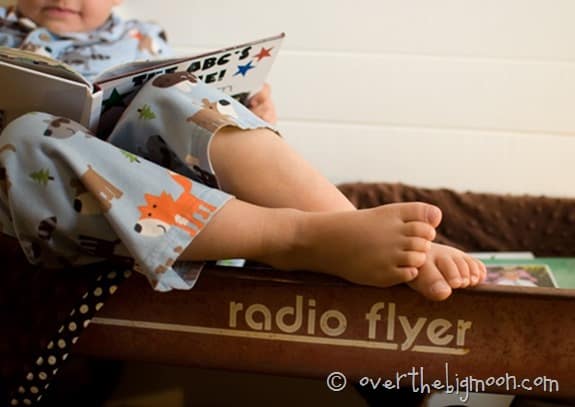 The digital files are available so you can insert your own pictures and words! You do need access to photo editing software. I use Photoshop Elements but there is also free Photo editing software out there. You can download the files for the first two books here. Tomorrow I will be giving away the this years books files too!
Merry Christmas!
---
Lisa
Previous author of Over the Big Moon. I shared my passion for home and family life! I love graphic design, DIY projects, cooking, and working in my garden! My favorite role is taking care of my husband and our 3 amazing and busy boys!
---