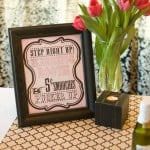 Showing the Love
We had a great Valentine's Day! In all of my other preparations I forgot that this year Caleb had to make his own Valentines box. We threw this together at about 10:00 the night before. Caleb loves Legos so we all dug into some applesauce sauce cups that night to make the Lego tops, then I glued them onto a shoebox.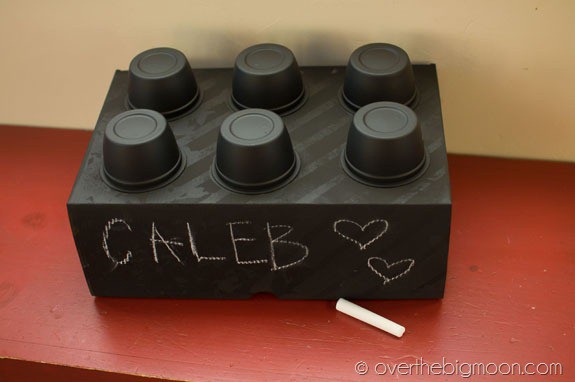 This turned out to be one of those great projects where necessity up making a great project! We were out of black spray paint so I used chalkboard spray paint. I didn't think it would work very good but because of the rough surface of the cardboard box it worked great! Caleb thought it was pretty cool and was so excited to let everyone chalk his box the next day. I was just glad we came up with something in time!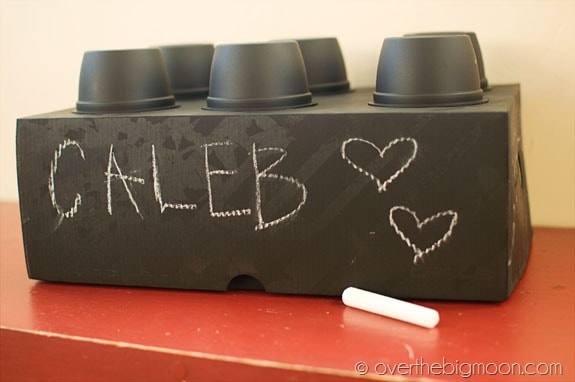 MY LATEST VIDEOS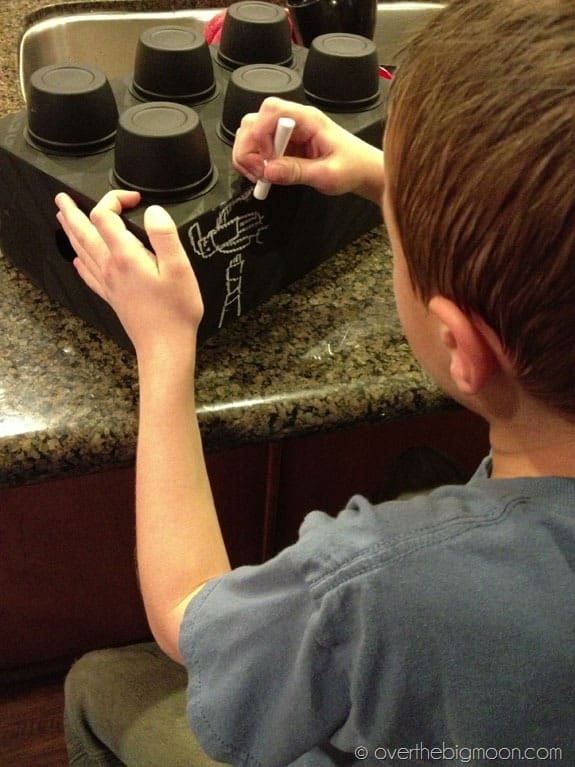 As for our traditional family dinner it was awesome! I had seen on Pinterest to use wrapping paper as a table runner and I found this amazing paper in the Target $1 section and fell in love with it.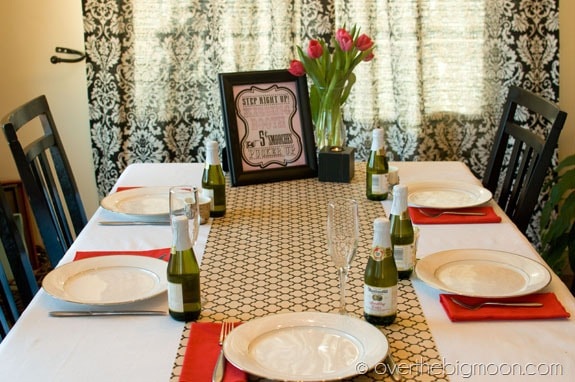 I also found this cute printable from A Geek in Glasses. My printer was out of ink except for magenta and black so it actually printed in Valentines colors which was perfect for my table.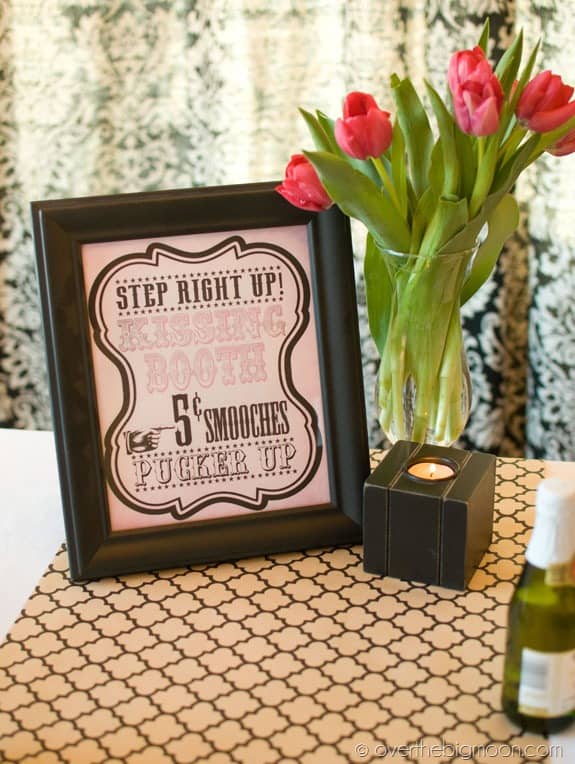 How cute are these mini Martinelli's bottles!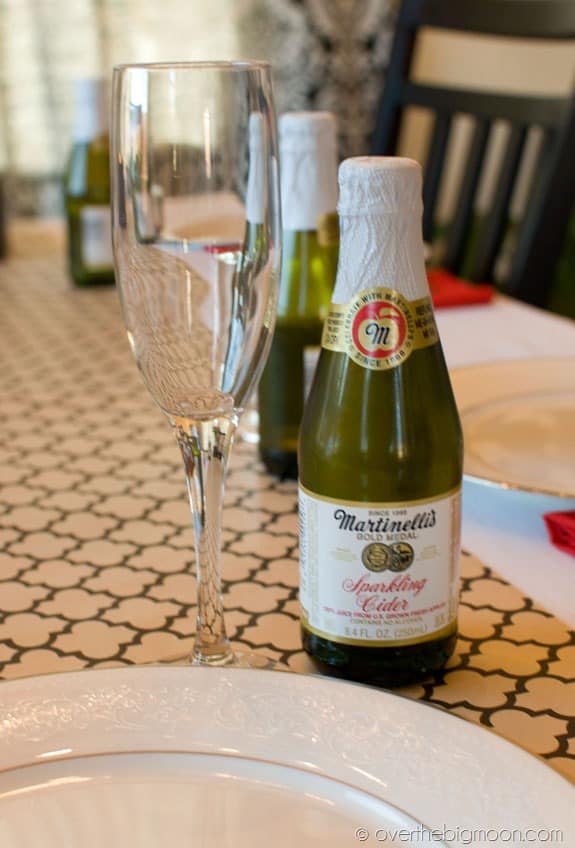 Each Valentines we use our china and practice our best manners. We each leave treats and cards for everyone in the family. Its such a fun tradition that my Mom started.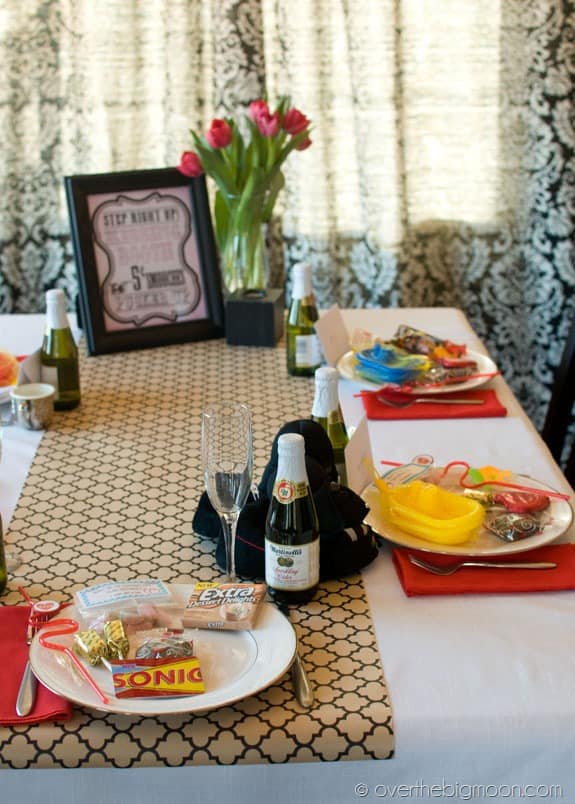 Some of our favorite things for the plates are toys for the summertime and of course See's candy!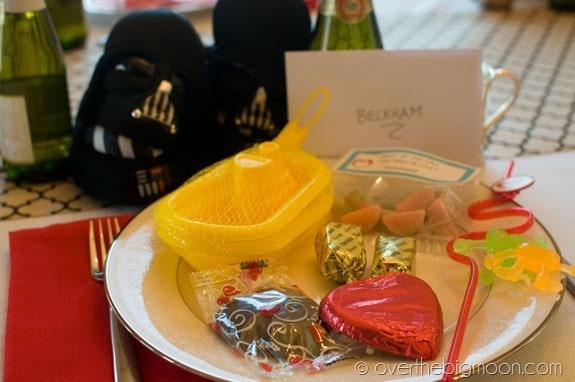 As for John, he gets treats too!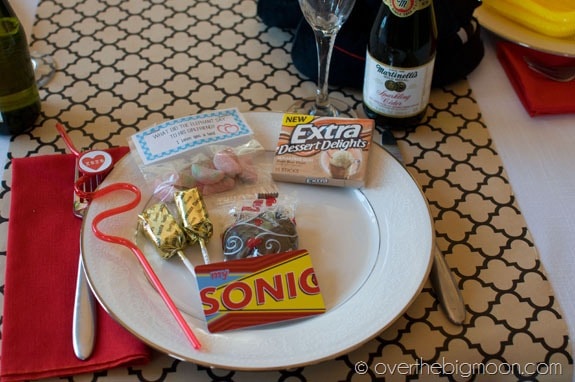 How fun is this gum. Root beer Float flavor! So awesome!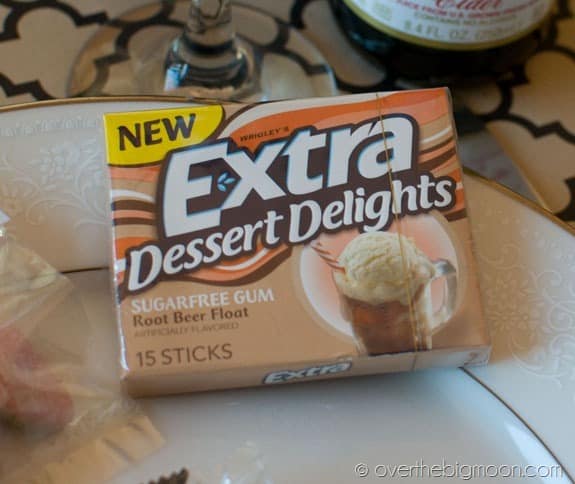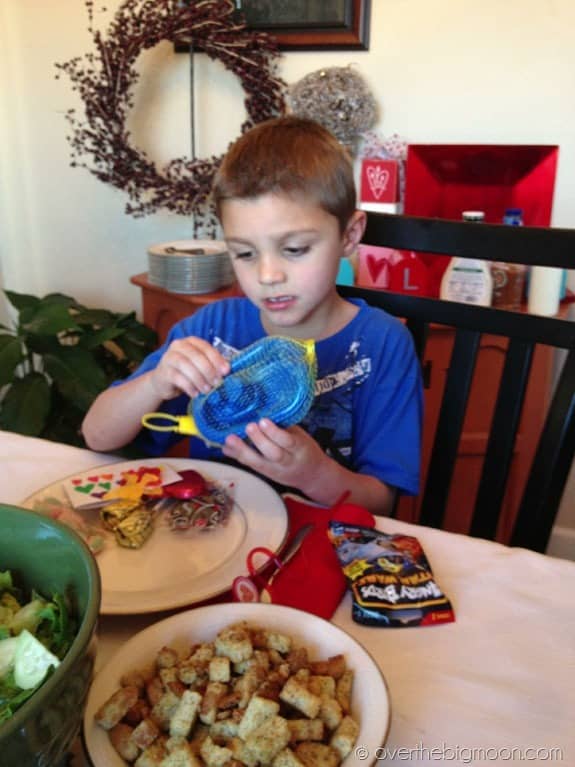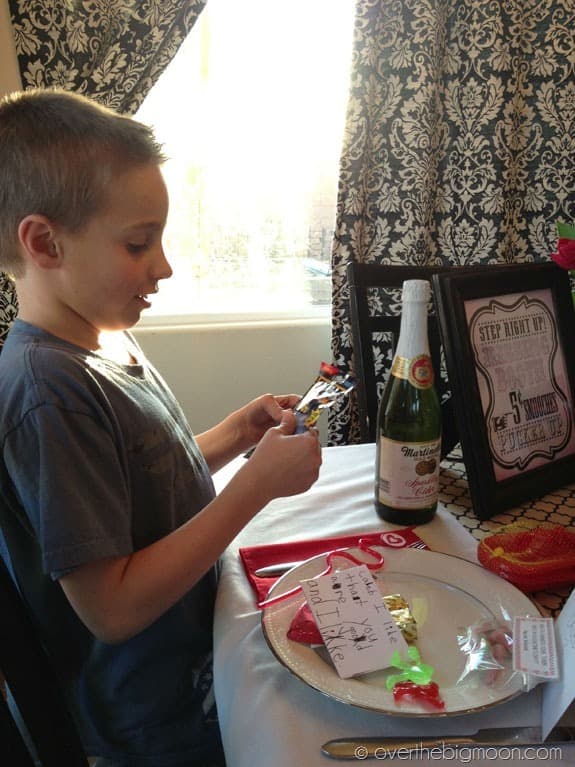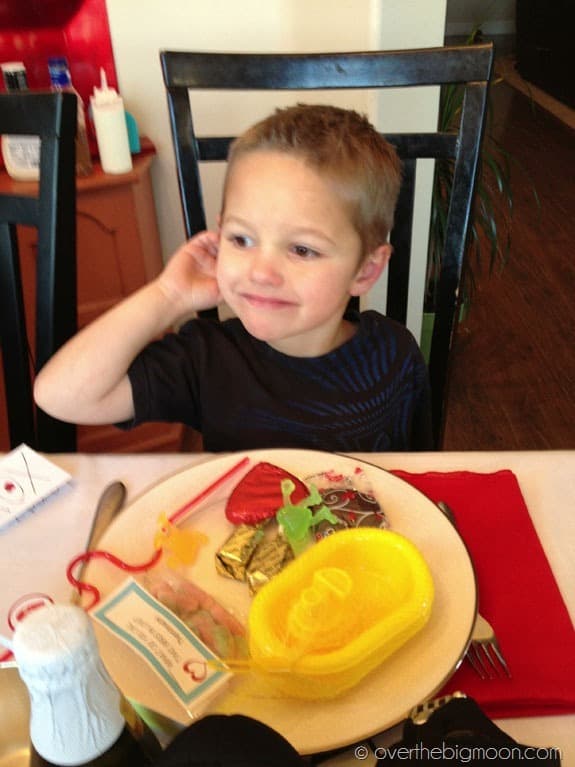 Hope you all had a great V-day too!
Want to keep up with us at Over the Big Moon….click here to learn how to subscribe!
---
Lisa
Previous author of Over the Big Moon. I shared my passion for home and family life! I love graphic design, DIY projects, cooking, and working in my garden! My favorite role is taking care of my husband and our 3 amazing and busy boys!
---