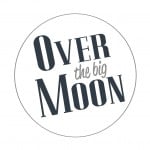 Silly Song Vlog – Nursery Rhyme Add on
Let me start out by saying that I don't sing, so you will have to bear with me but there are just too many fun and unique songs that need singing! We will be doing some song vlogs here on OTBM so you can hear the tunes and maybe add some new songs to your singing library. Today's song is one I learned in 5th grade and my boys are extremely entertained by.
ps. remember I warned you- I don't sing!
All you do is sing the first half of a nursery rhyme, or any song for that matter and then add:
And threw it (or he or she) out the window!
The window, the window, the second story window
With a heave and a ho and a mighty throw it (or he or she) threw it out the window!
This is a great car song! You can also divide into teams and compete by going back and forth until one team runs out of nursery rhymes. Enjoy and have fun and don't be surprised when your kids start throwing this on the end of every song they know!
*We just saw today No Time For Flashcards that she teaches a really fun Halloween Ghost song you can check out here!
---
Lisa
Previous author of Over the Big Moon. I shared my passion for home and family life! I love graphic design, DIY projects, cooking, and working in my garden! My favorite role is taking care of my husband and our 3 amazing and busy boys!
---