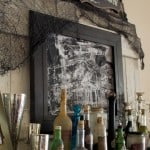 Spooky not Scary Halloween Decor
Halloween is finally up on the inside of our house! I really like things to be spooky, not scary. The potion kit I made a couple years ago is still my favorite Halloween decoration so I put it front and center on our mantle this year.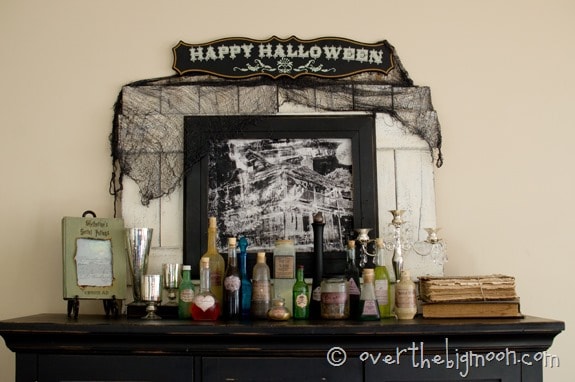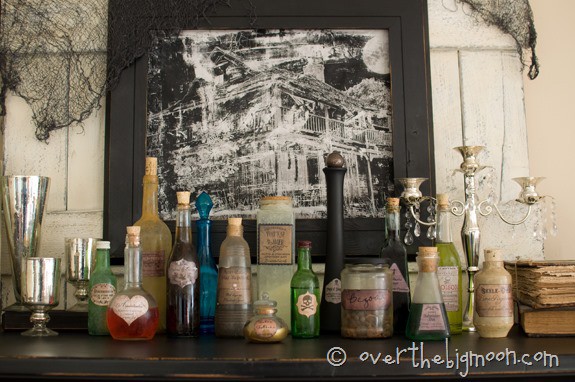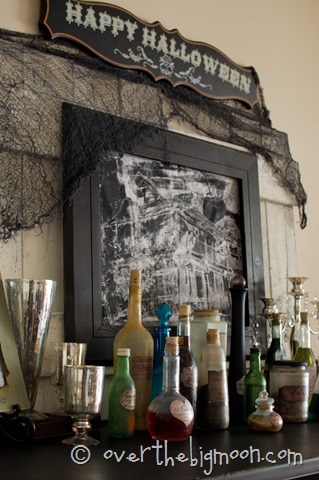 Complete with our potions book…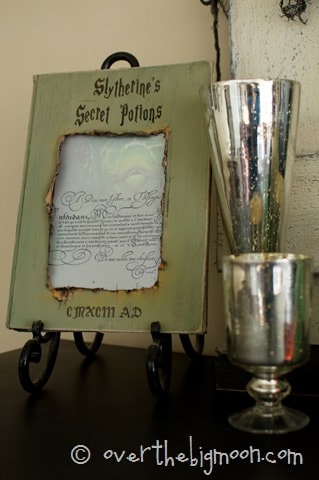 And spell books! I'm not sure my Mom would approve of me using our old family bibles as spell books but seriously how can I not! They are perfect!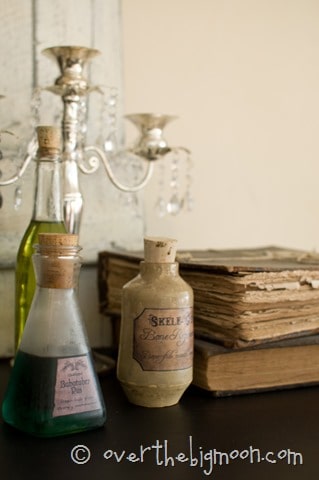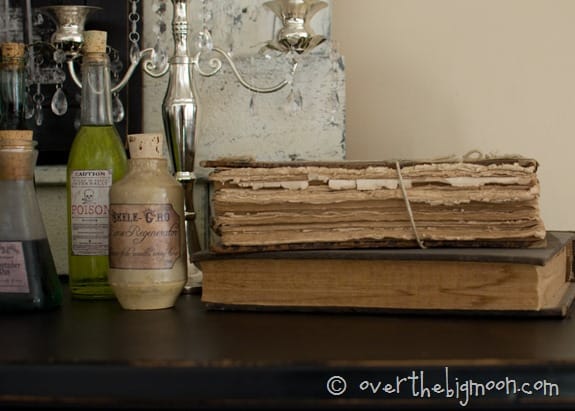 You can download all of the potion printables for free here. You can also learn how to age your bottles and make your own potions kit here.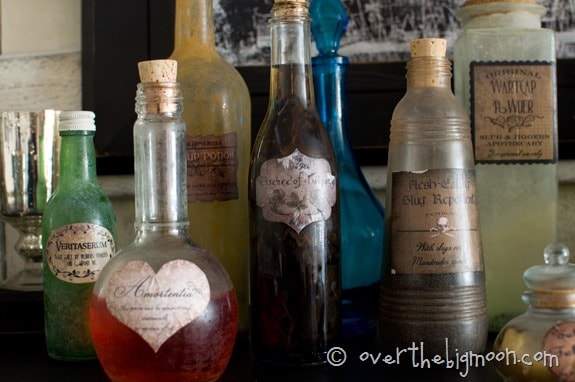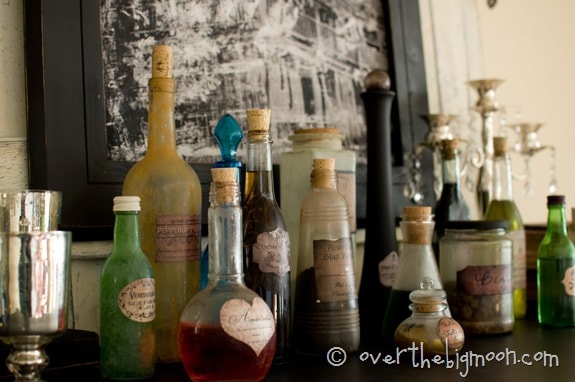 I also decked out our wall.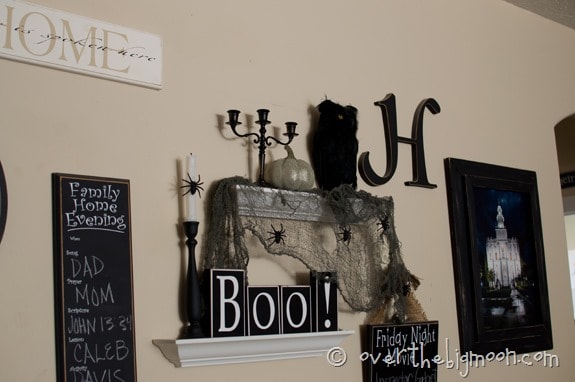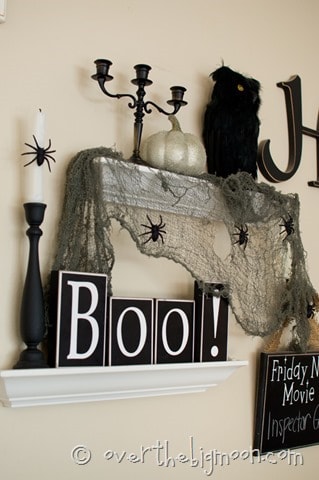 I displayed all our witch stuff together.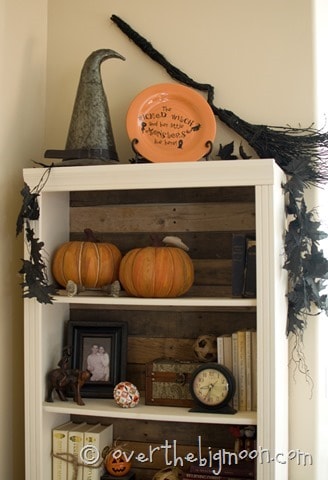 In our hanging frames I switched out the scrapbook paper and then added spiders and little doilies that my Mom had as little spider webs. I also hung our no peekin' surprise board in the middle.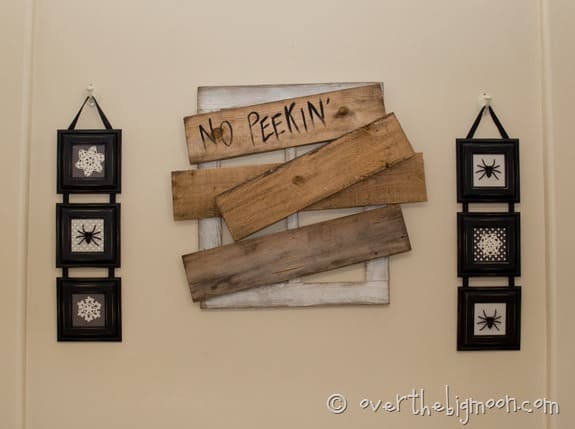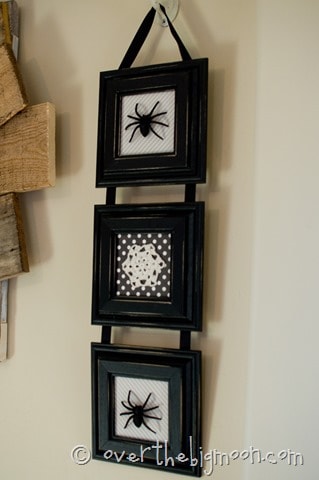 I put all our Halloween books in our cauldron. The boys were so excited to see them all! They love them! If you want some good Halloween books check this list out here!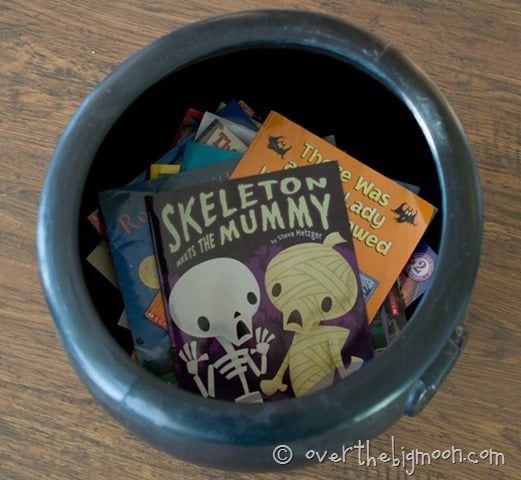 Here are a few other little details where fall has found its way into our house.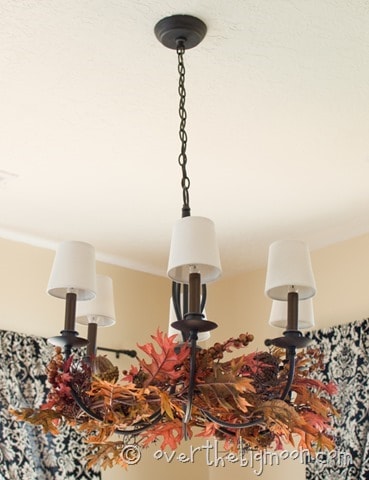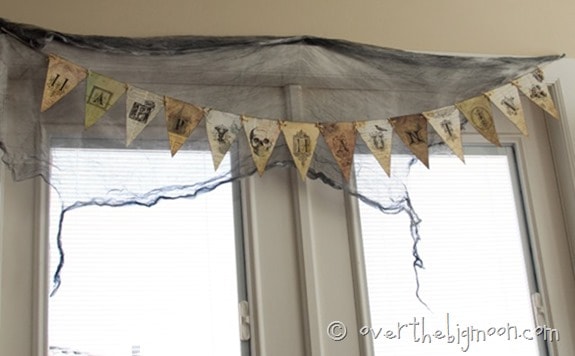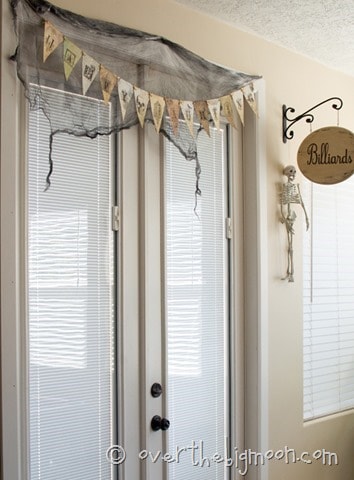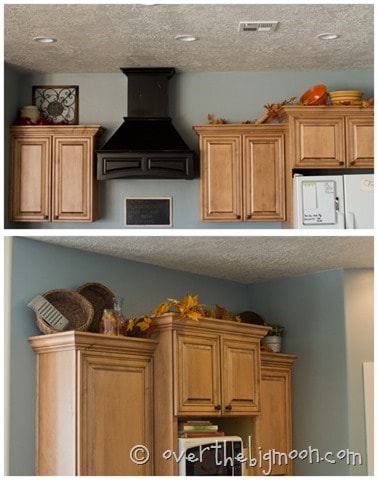 I am also so excited to show you what I did!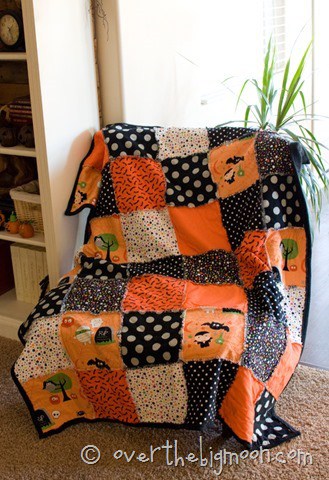 I sewed! I love it and it was super easy! I totally did it a lazy shortcut way and it worked! I will hopefully have a tutorial up tomorrow!
Want to keep up with us at Over the Big Moon….click here to learn how to subscribe!
---
Lisa
Previous author of Over the Big Moon. I shared my passion for home and family life! I love graphic design, DIY projects, cooking, and working in my garden! My favorite role is taking care of my husband and our 3 amazing and busy boys!
---