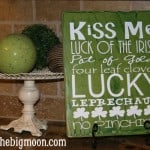 St. Patty's Decor
Pin It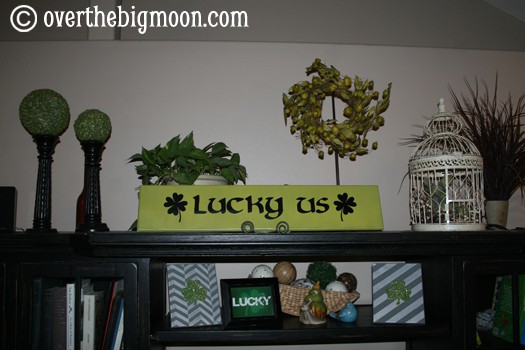 I wanted to share a few fun projects I've finished the last few weeks! I wanted to add some St. Patrick's Day decor to my rotation this year. In the past, I've just gone from Valentine's to Spring Decor. Initially I struggled, cause St. Patty's decor can be a bit cheesy. I came up with some fun stuff though and I think it turned out simple and fun!
The first thing I decided was that I wanted to do a canvas project. I've had some canvases in my closet for a while that needed to be used and I've been wanting to try a little painting project. My friend, Jessica, came over from across the street and we just jumped into the project, with very little direction. We learned a lot of things… figured out tons of easier ways (haha).. but all and all they still turned out pretty fun. The shamrocks I bought in a pack at Michaels and then I just hot glued them on! I printed the Lucky Printable from Mom on Time Out! It's probably my favorite St. Patrick's Day printable I've seen this year!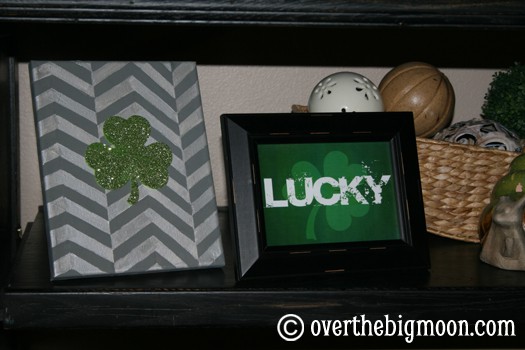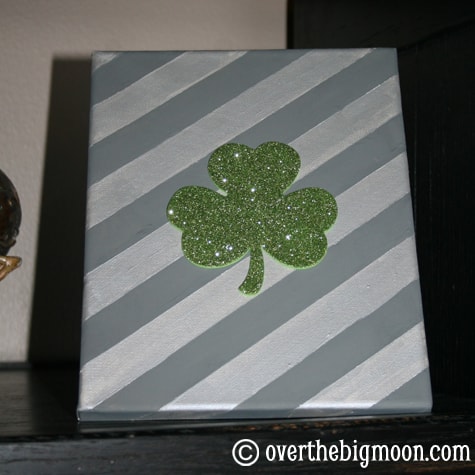 Then, I originally thought I was going to make a split pea wreath after I saw a pin from That Red Headed Step Child, but then I realized I needed something for on top of my candle sticks. I had an extra hot glue to attach the split peas. It was easy and didn't take all that long! I love how they turned out too! They are easily going to be something I can pull out several times throughout the year for several seasons/holidays! For the 2nd ball, I knew I wanted it a little smaller. So, I actually ended up using tin foil to make my own ball. It worked really good and I'm super excited about this new discovery. Now I can customize whatever size ball I want, whenever!
I also had a few boards in my garage, so I spray painted one using Krylon's Ivy Leaf Spray Paint and applied a simple vinyl, that reads "Lucky Us" to it!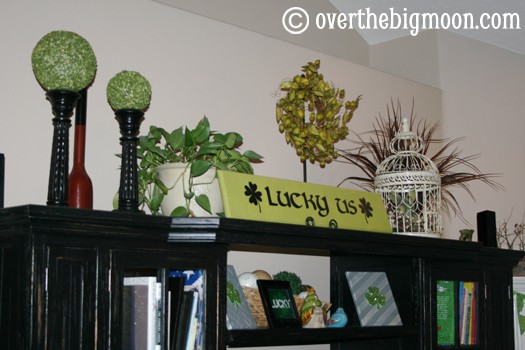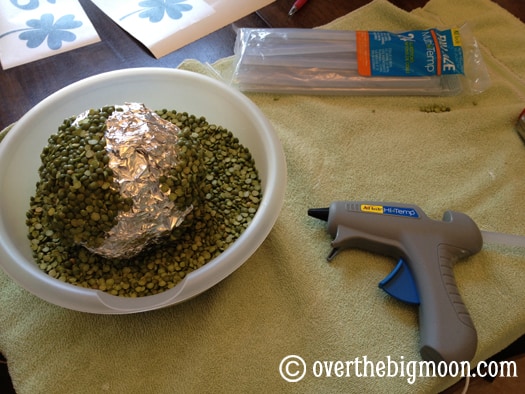 For my fireplace mantel, I again, kept it pretty simple. I printed our St. Patrick's Day Bunting and then I spray painted some beans to arrange them in a vase. I also swapped around some vases, to bring the green vase to the mantel!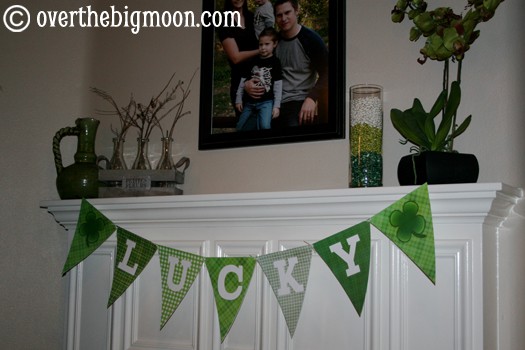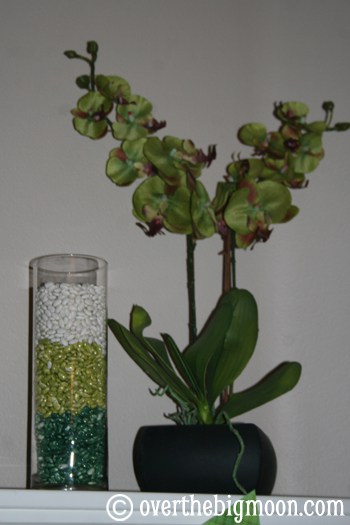 All I did in the kitchen was put up this cute board that I purchased from Lori at You've Been Framed! I loved the finish she put on the wood!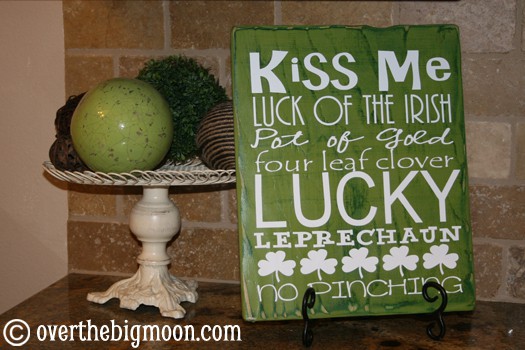 Then of course on the kitchen table, I turned to Eighteen 25! They always have adorable Subway Prints!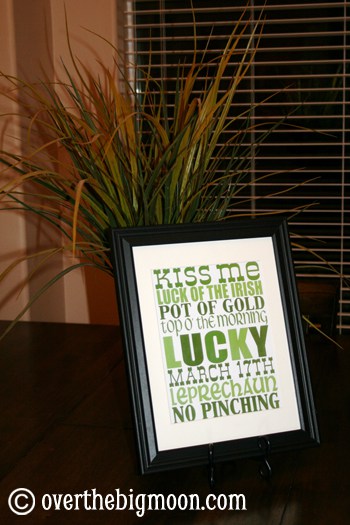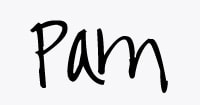 ---
Pam Dana
Pam is a stay at home working mama that enjoys all phases of life! Between her 3 kids, fur baby (a beyond cute Goldendoodle), wonderful husband, friends and working, she stays pretty busy! But, she is loving every aspect of her life! Here on Over the Big Moon, she loves to share DIY's, recipes, printables, organization tips and more!
---