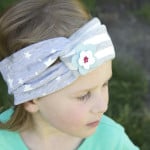 Stars & Stripes Twisted Headband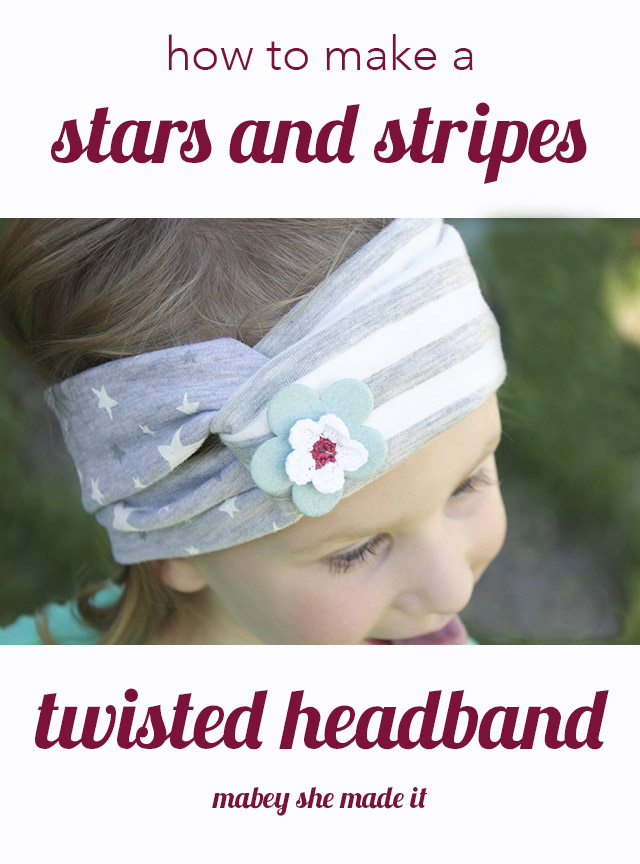 Good morning! I'm Lisa Mabey from Mabey She Made It. My blog is all about sewing, crafts, and home decor with a classic take. One thing you'll notice about my work is that I like things to be multi-functional and today's project is no exception. Even though it's specifically a Fourth of July project, I like making less obvious choices so that its something I'd wear well beyond July 4th. Before I get into the details of how to make this headband, I wanted to mention Over the Big Moon has $100 Amazon Gift Card up for grabs! Be sure and enter at the bottom of this post!!
So, I'm putting my stars and stripes in a neutral gray with a pop of semi-traditional colors. I've been making lots of these twisted headbands lately, so I thought I'd show you how to make one of your own. They're simple to make, even if you don't sew often. And they're great for those days when your flyaways are driving you crazy and your messy bun needs a LITTLE dressing up. (Please tell me I'm not alone here.) Let's get started!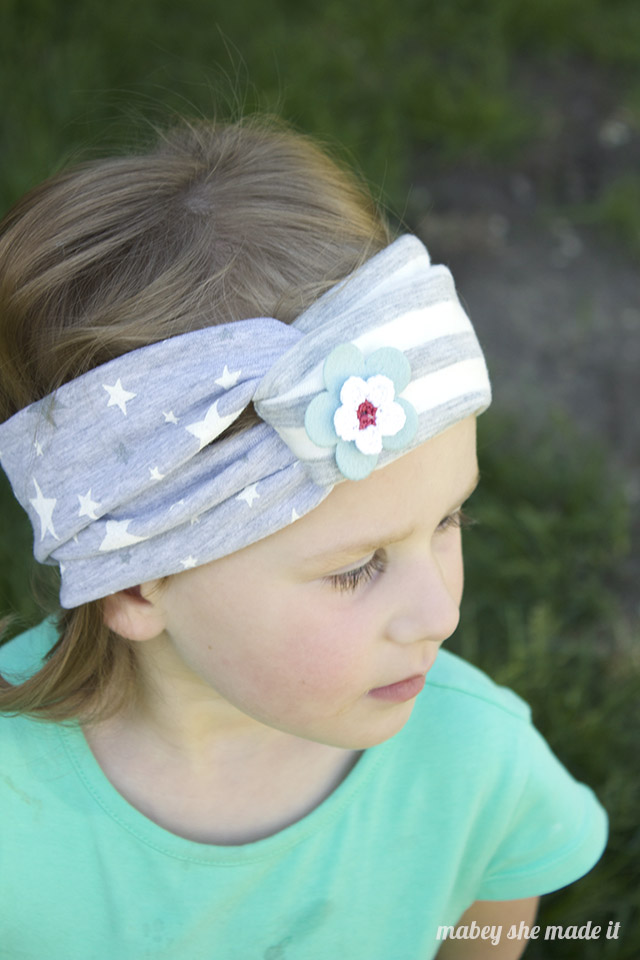 MY LATEST VIDEOS
MY LATEST VIDEOS
You'll Need:
Two 6″ wide strips of knit that are each about 22″-26″ long depending on head size. I used two complementary fabrics, but you can use the same for both strips as well.
Sewing machine or serger
Instructions:
Fold one strip in half lengthwise so it's still long like a hotdog bun with right sides together and sew or serge the raw edges to make a long tube. Repeat for second strip. It should look like the bottom strip in this photo. (Yours won't have that seam down the center.)
Turn your tubes right side out and center the seam like the top strip above.
Lay one strip with the seam up then lay the second strip on top.
Now bring both ends of the same strip together making sure to loop around the second strip. It should look something like the photo belo. At this point, measure around your head, and if your strips are too long, trim them to fit snugly around your head.
Now place all four raw ends together, and sew or serge them together. Then flip the seam to the inside and you're done.
I stitched a little flower to mine, but it's totally optional.
Easy right? And they're quick so you can whip them up for the whole family. Thanks for letting me hang out with you today, and please come visit me at Mabey She Made It for more sewing, crafts, and home decor.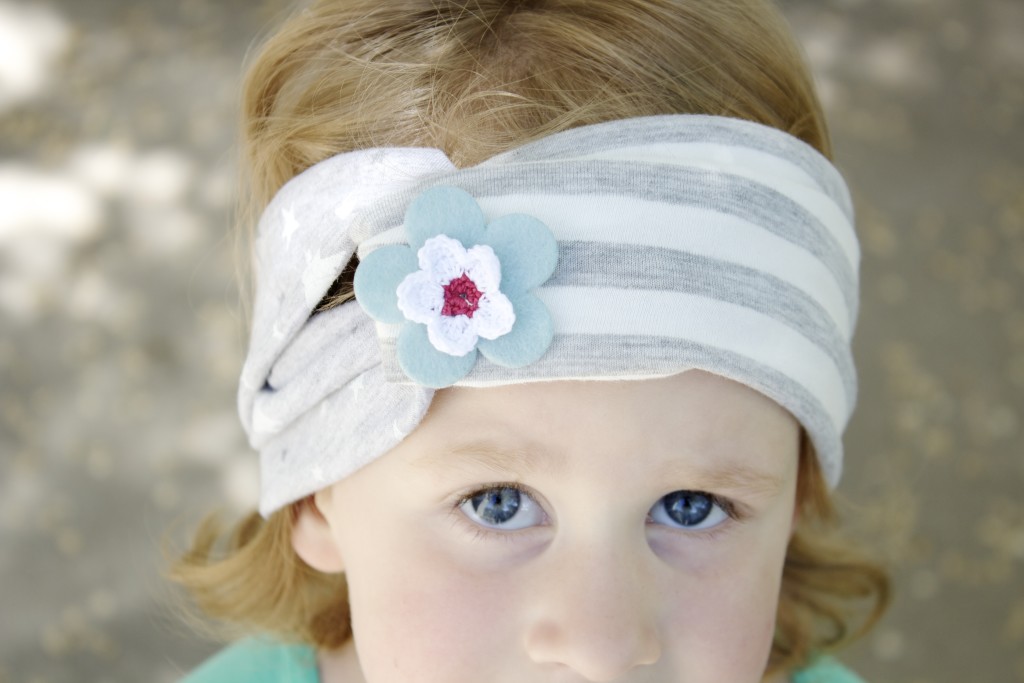 Now for the giveaway! Today Pam and Lisa have $100 Amazon Gift Card up for grabs! To enter, use the Rafflecopter below! The giveaway runs from 6/1/15 at 12:00am through 6/13/15 at 11:59pm! The giveaway is open to everyone! GOOD LUCK!
---
Pam Dana
Pam is a stay at home working mama that enjoys all phases of life! Between her 3 kids, fur baby (a beyond cute Goldendoodle), wonderful husband, friends and working, she stays pretty busy! But, she is loving every aspect of her life! Here on Over the Big Moon, she loves to share DIY's, recipes, printables, organization tips and more!
---