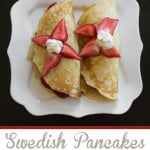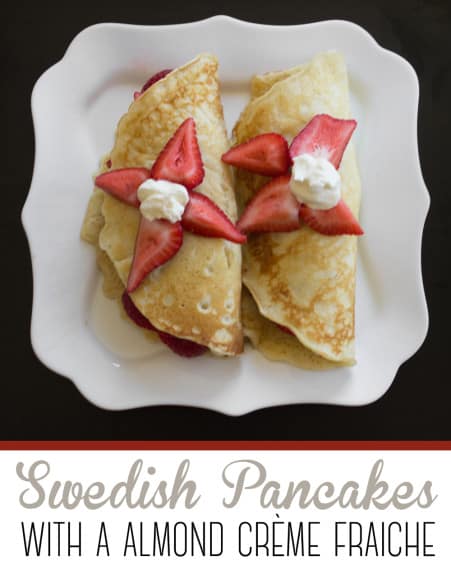 This is hands down my favorite breakfast ever! We had them at the Maltby Cafe in Washington and it took my husband several tries but he finally came up with something that is just as good. Yep, you read that right. This is my husbands recipe. I have never actually made it but I can attest to how good it is because I eat it every Mothers Day, birthday, anniversary, and Valentines Day. Yep, its pretty special!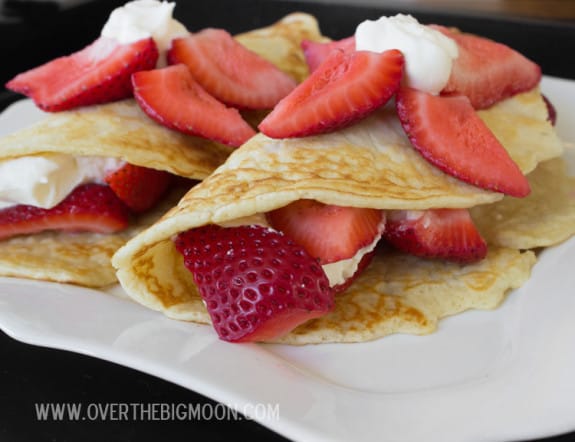 First you make the pancake batter. The rest is just cut up fruit (strawberries are the best!) and heavy cream whipped with almond extract. He cheats a little bit for the fraiche 🙂 Here is the recipe for the pancakes:
2 cups flour
2 tsp baking powder
1 tsp baking soda
3 Tbsp sugar
1/2 tsp salt
2 eggs
3 cups buttermilk (we never have buttermilk, he just adds 3 tsp
4 Tbsp melted butter
Mix dry ingredients in mixer. Whisk milk, butter, and eggs and then add to the dry ingredients and mix well but do not over mix. Heat griddle and spray with nonstick spray. Pour batter onto griddle and allow to run until its pretty thin so that way they can be folded in half.

MY LATEST VIDEOS
MY LATEST VIDEOS
For the whipping cream we add whipping cream, powdered sugar, and about a tsp of almond extract. When John is not looking I sometimes add a little extra to make it stronger.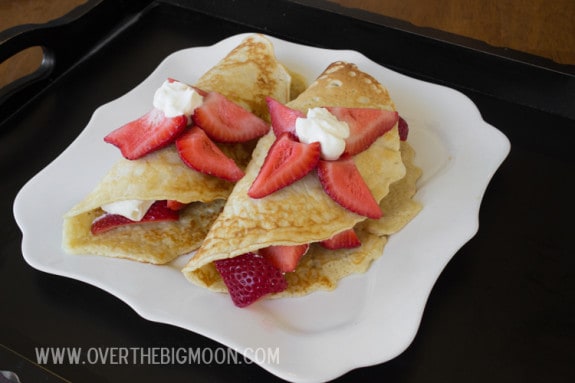 He assembles them by adding a layer of the cream in the middle with berries, folds them in half and then garnishes with strawberries and cream on the top.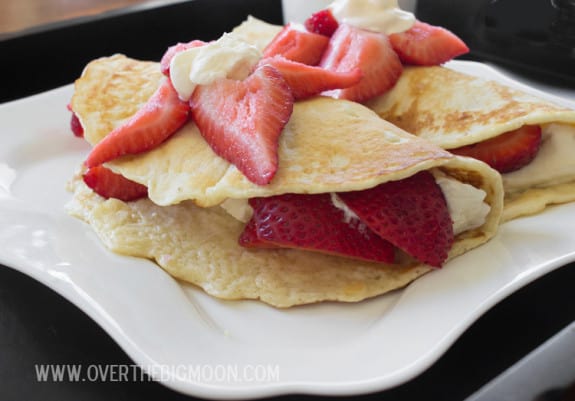 Seriously the almond flavoring with the strawberries and pancakes is amazing!
Enjoy!
---
Lisa
Previous author of Over the Big Moon. I shared my passion for home and family life! I love graphic design, DIY projects, cooking, and working in my garden! My favorite role is taking care of my husband and our 3 amazing and busy boys!
---