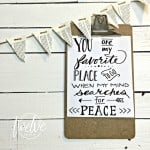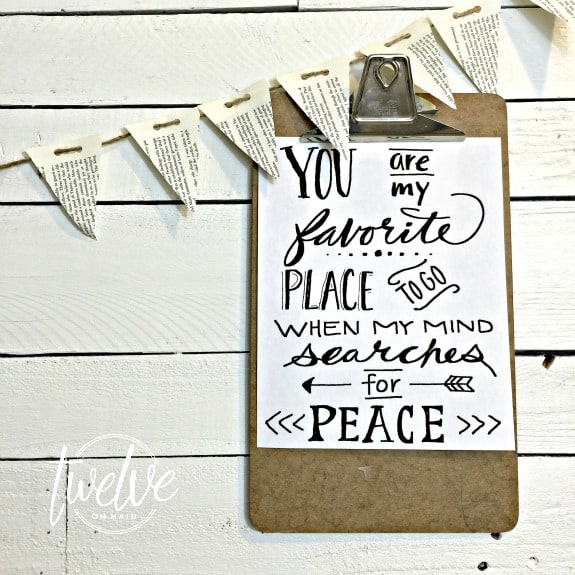 Sweet Valentines Printable- Decorating With Clipboards
Hey There! This is Sara from Twelve On Main, and I am so excited to now be contributing for Over The Big Moon! I guess you could say I am over the moon. Too much? Today I am excited to bring you a sweet Valentines printable today, hand drawn by yours truly.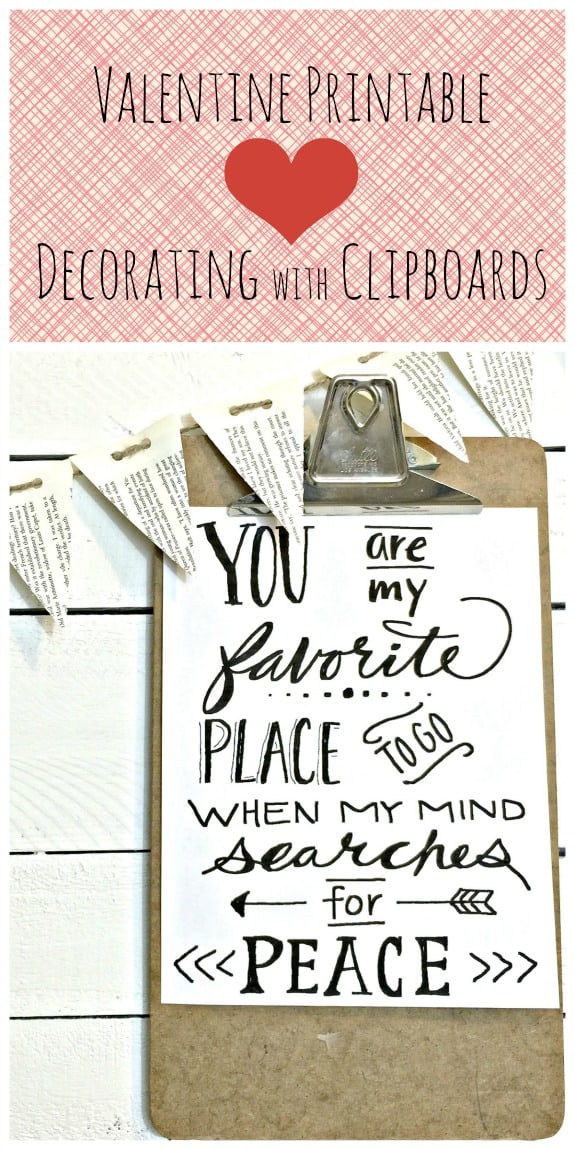 As much as I love making these sweet valentine printables, I am a self proclaimed anti-valentines day fiend! Maybe it has come from spending Valentines Day alone a few times in my younger years, or remembering my older sister proclaim how silly of a holiday it was. I do not share that exact same sentiment, however. As a mother of 4 now, my husband and I's focus has narrowed. We know we can spend time with each other, and do not consider Valentines Day as a marker of our romantic relationship. We do however, see it as a chance to spend with our littles, enjoying a quiet dinner at home. We even eat by candlelight. I cannot tell you how excited my kids become. I know this time is fleeting and soon they will not want to spend Valentines Day or any day for that matter, with us. Maybe if they think I am really cool. I doubt that will happen.
So when I think about Valentines, I think of sweet sentiments. Tender words expressed to each other. Too bad I am not a very vocal person when it comes to the sappy parts. And that is where a good printable comes into play. I absolutely love this quote, but do you think you could catch me saying it to anyone? Nope. Sitting down and creating this on my Surface Laptop is so much more enticing.

MY LATEST VIDEOS
MY LATEST VIDEOS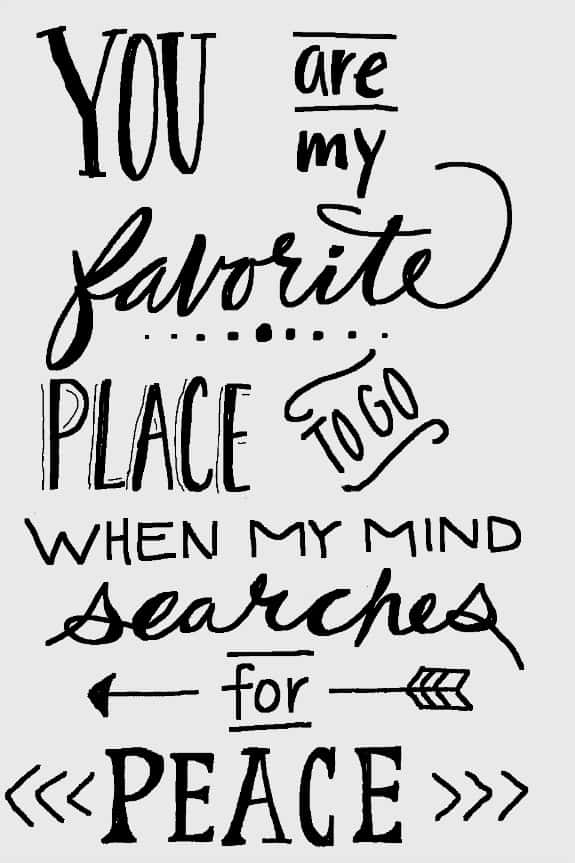 One way I like to decorate in my home is with clipboards. I love the nontraditional style they create. They are also a very flexible item to have in your home. I am often using them in different areas of my home to create vignettes or gallery walls. They are the main source that I use for my printables because I can change them often without much work. Yay for looking for a shortcut! I mean, removing pictures from frames can be quite labor intensive. Aside from hanging them on your walls you can prop them up on your fireplace, shelf, or even a counter or dresser. They really look quite striking.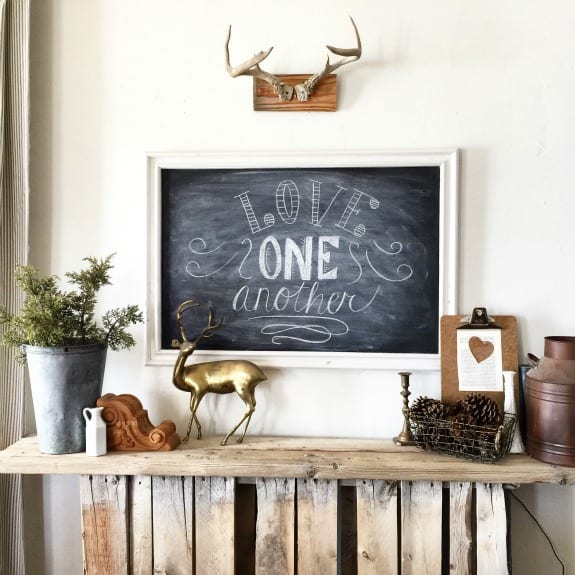 Here I simply used an old book page that I had cut a heart out of. It is a simple but dramatic addition to my table.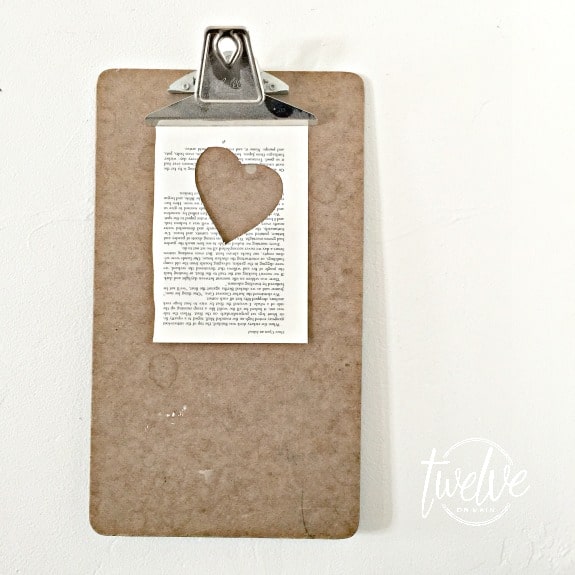 Here it is simply hung on the wall. Equally as dramatic in my opinion.
Sometimes decorating does not have to be a lot of work. Sometimes less is more. Give this a try and see how you can incorporate it into your home. Take advantage of this free printable as well. It is great for Valentines, but would be fantastic hanging up all year round.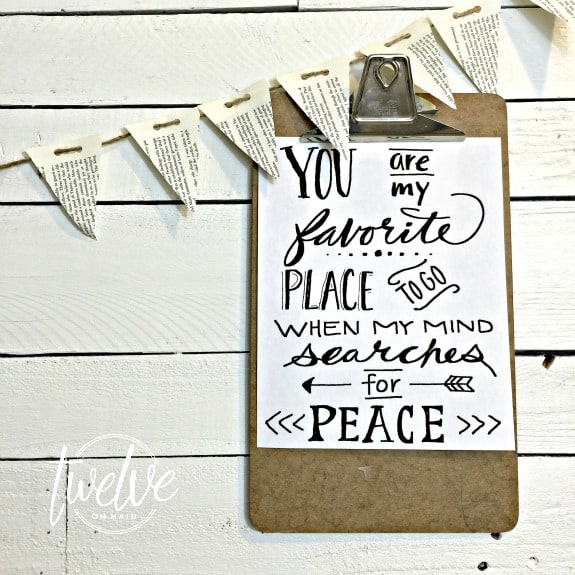 Thanks so much for stopping by and checking out what I have been up to! If you like the idea of decorating with clipboards, check out these other posts.
Halloween Clipboard Decor With Free Printables
Have a great day!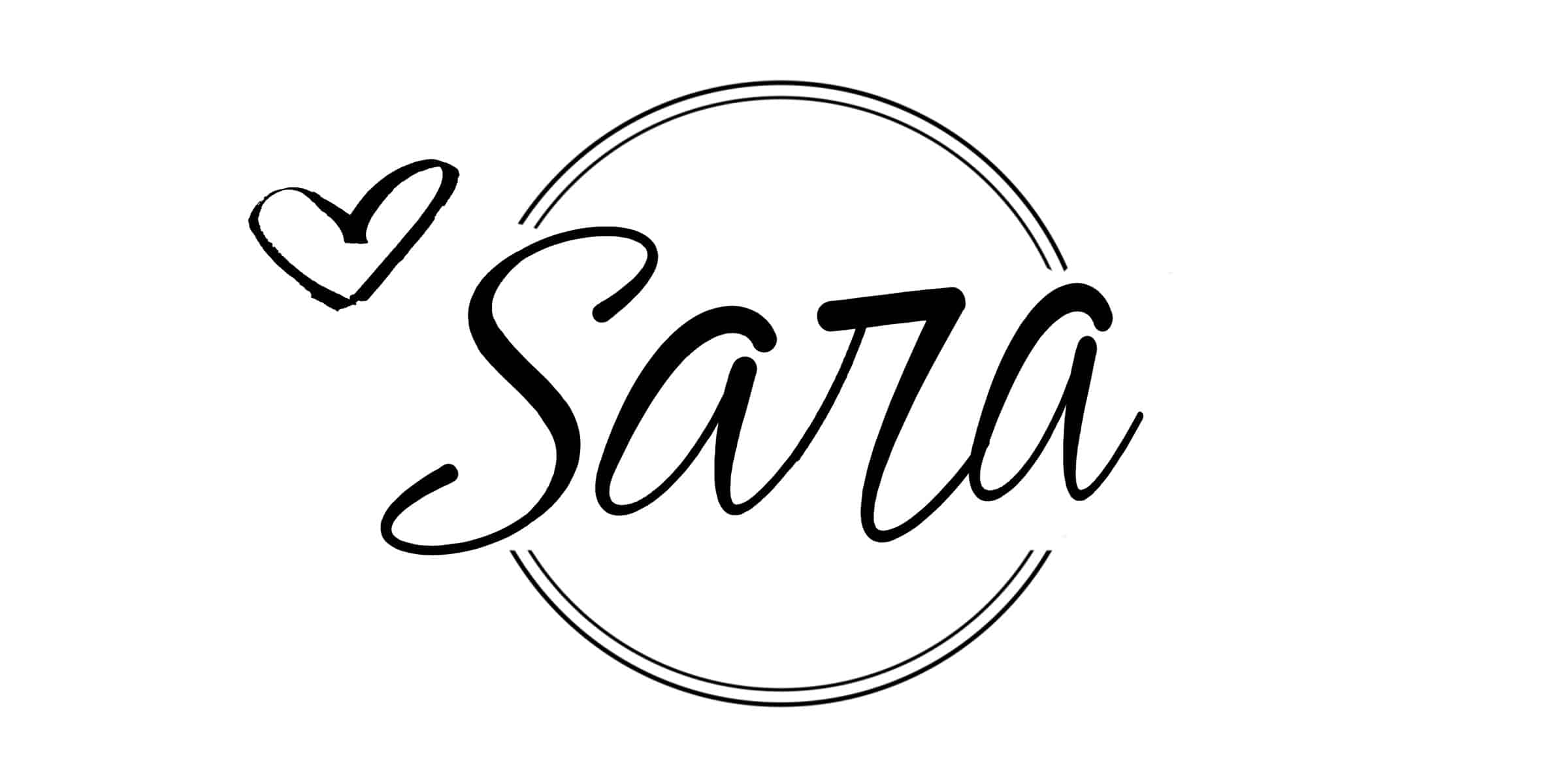 ---
Sara Syrett
I am a mom of four kids, one German Shepherd named Bruin, and one husband. I have a huge passion for interior design, styling, baking, fashion, DIY projects and re-purposing. You can find me most days working on my home. Whether I am painting, building, or doing a DIY project, I can't get enough. I decided to start this blog at the request of my husband who is my partner for most of my projects. He definitely doesn't share the same passion I do, but he loves me enough to put up with it. Starting this blog was one of the best decisions I have made. While it is completely out of my comfort zone, I have learned so much and have made some incredible friendships. I hope you can find something here that speaks to you. So stick around, follow along, and enjoy my crazy life living at Twelve On Main.
---