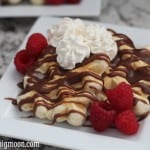 Sweet Waffle Donut with Chocolate Sauce + Blog Hop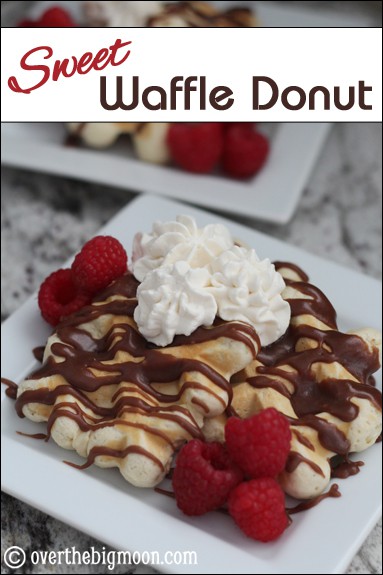 I have to be honest with you – when this Donut Blog Hop came about, I had full intention of doing an amazing bowl of Donut Holes. But, I had a major KITCHEN FAIL! Like… they tasted AWFUL. I am excited to take another shot at them though, now that a few of my pro cooking blogger friends have shared their recipes and secrets (see below)!
After my kitchen fail, I decided to share this recipe for a Waffle Donut! Not only do I love this recipe, but it's almost impossible to mess up! Intimidation be gone!! Really, anybody with a waffle iron can pull this one off!
They are just mini waffles – approx 3×3 in size. And, my favorite thing about them is that they warm up feeling and tasting like they do right out of the Waffle Iron! So, this is a great recipe to make a lot of to either keep in the fridge for the next few breakfasts or even freeze them!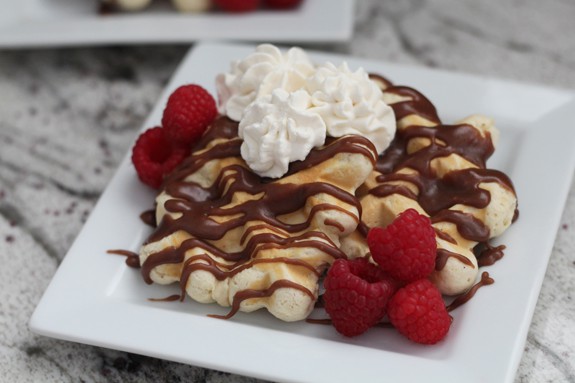 Sweet Waffle Donut w/ Chocolate Sauce
2014-07-06 13:29:17
A quick and easy Waffle Donut topped off with a simple chocolate sauce and fresh Whipped Cream!
Waffle Donut
3/4 cup sugar
3/4 cup brown sugar
6 tablespoons shortening
2 egg yolks and 1 whole egg, well beaten
1 1/4 cups buttermilk
5 cups flour
1 teaspoon baking soda
1 teaspoon grated nutmeg
Chocolate Sauce
1/2 cup butter
4 tablespoons cocoa
3 1/2 cups powdered sugar
Milk
Instructions
Start by creaming the sugar and shortening together. Then add eggs.
In a separate bowl combine all the dry ingredients and mix.
Add the combined dry ingredients to the creamed mixture, alternating with the buttermilk! Mix until combined - mixture should be sticky. Do not over mix or the Waffle Donut may be dense.
Preheat waffle iron according to its directions. Take a stick of butter and just lightly coat the waffle iron. To keep the sizes of your Waffle Donuts the same, I like to use a small cookie scoop. But, not big deal if you don't have one. My scoops are approx 1 heaping tablespoon in size.
Instructions for the Chocolate Sauce
Melt together on low the butter and cocoa in a heavy sauce pan. Remove from heat and add the powdered sugar. Then add milk until desired consistency. Drizzle over the Waffle Donut and top off with some whipped cream!
Over The Big Moon https://overthebigmoon.com/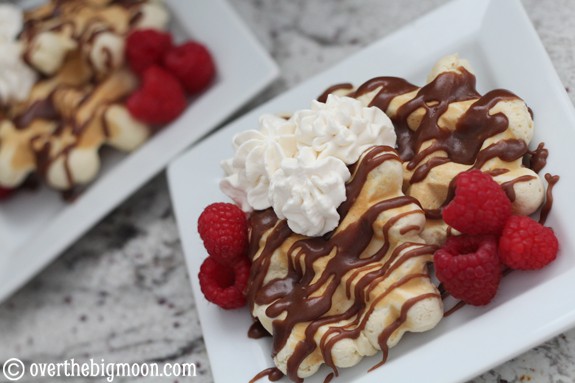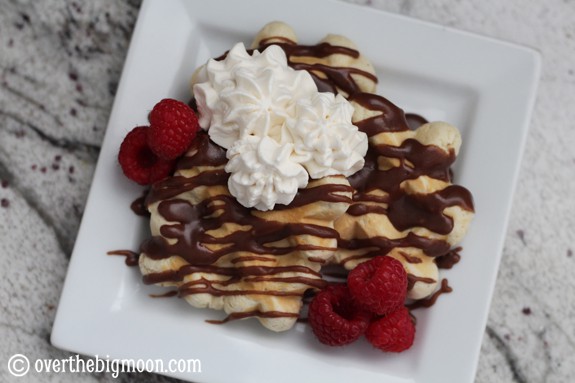 Now check out all these other amazing Donut recipes from 9 other CRAZY talented bloggers! You seriously won't regret it (although your waist line might)! Just click on the picture of the donut you want to check out (or click the word link below the picture)!
Don't all these recipes look AMAZING?!? I am so excited to have a donut making day soon! Have a great week everybody!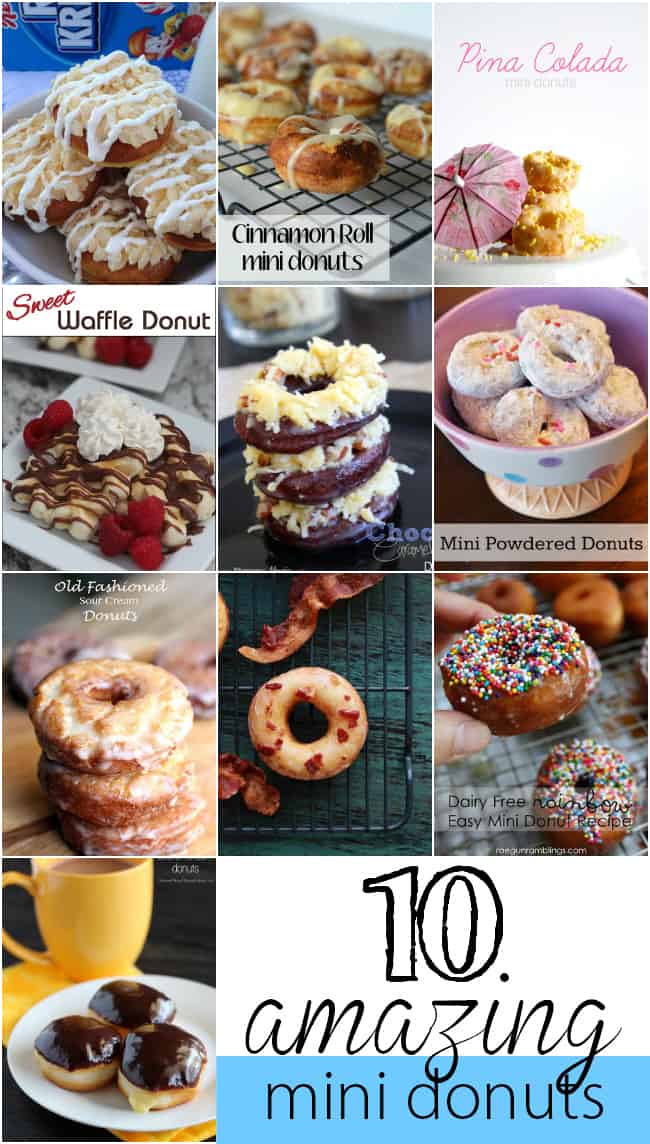 ---
Pam Dana
Pam is a stay at home working mama that enjoys all phases of life! Between her 3 kids, fur baby (a beyond cute Goldendoodle), wonderful husband, friends and working, she stays pretty busy! But, she is loving every aspect of her life! Here on Over the Big Moon, she loves to share DIY's, recipes, printables, organization tips and more!
---