Swim Stuff Drying Station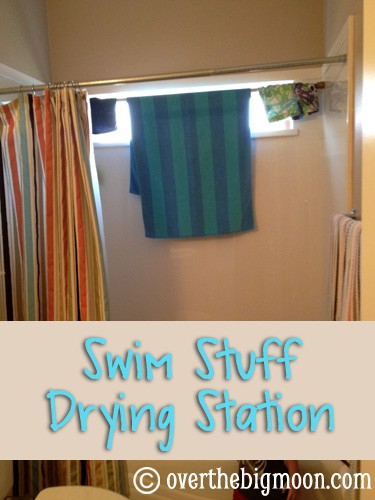 Last week we had a glimpse of summer come!  We enjoyed a few days of 80 degree weather!  I blew up the pool in the backyard, we enjoyed splash pads and I even joined the boys in running through the sprinklers one night!  The boys lived in their swimsuits for quite a few days and after the 3rd day of having the shower curtain open and their swimsuits laying over the tub I was done.  One of my biggest pet peeves is having the shower curtain open in their bathroom.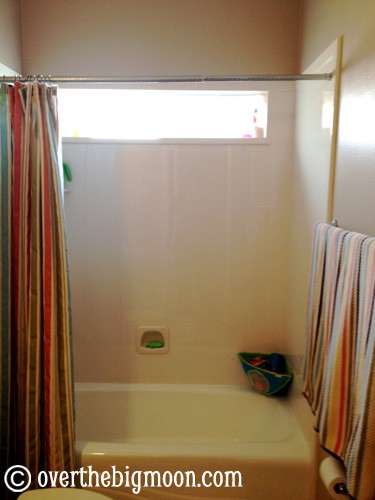 Isn't that just ugly and annoying?  I know I'm not the only one that feels like this!  hehe 🙂

MY LATEST VIDEOS
MY LATEST VIDEOS
That is when I remembered that I had an extra shower curtain rod out in the garage!  So, all I did is hang it towards the back of the tub area to create a drying station!  Now you have a place to hang towels and swim suits AND hide them!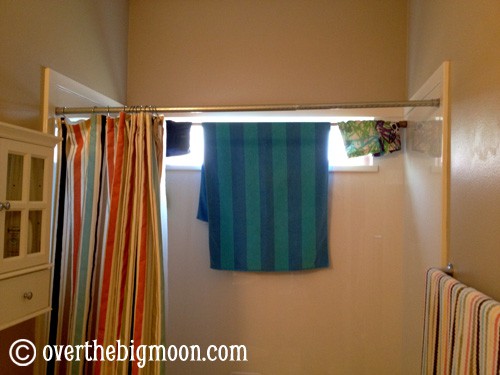 Hidden bliss I tell you people!  Funny how something so simple, can make this mama so happy!  haha 🙂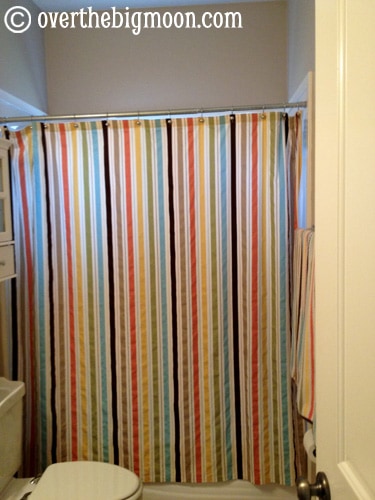 Lastly, I want to apologize about the picture quality.  The lighting in that bathroom is awful and then having the light come through the window, just made the pictures even worse.  Lisa (my go-to for photo editing) is off in paradise, so you just have to deal with the awful pictures!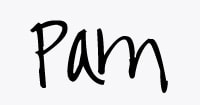 ---
Pam Dana
Pam is a stay at home working mama that enjoys all phases of life! Between her 3 kids, fur baby (a beyond cute Goldendoodle), wonderful husband, friends and working, she stays pretty busy! But, she is loving every aspect of her life! Here on Over the Big Moon, she loves to share DIY's, recipes, printables, organization tips and more!
---