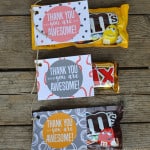 Thank You – You Are Awesome Gift Tags
I absolutely love this time of year. Well, I strongly dislike the sickness, but the holidays make it all totally worth it. I love that we have Thanksgiving before Christmas; I feel that it prepares for the Christmas season. I feel like being thankful is even more important now that I have a little one who understands what Christmas means. He is consistently talking about what he wants for Christmas and asking how many more days. Today I'm going to share with you my "thank you are awesome" gift tags.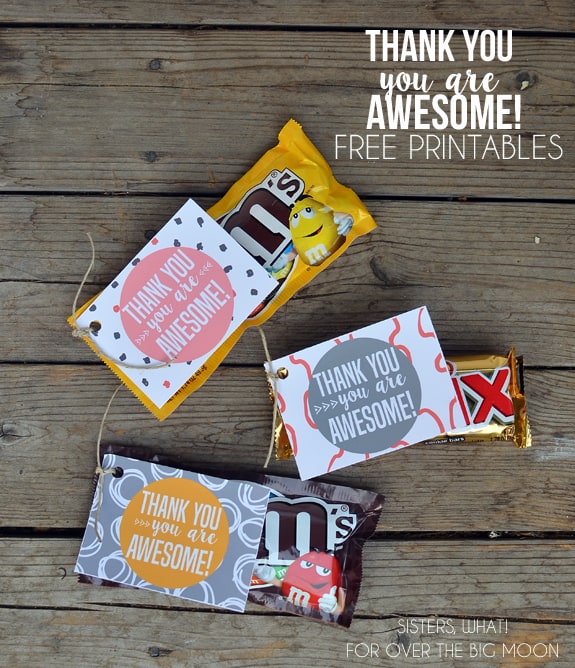 For me personally, I try to write thank you notes to loved ones to let them know how much I appreciate them. For my church, we wanted to thank the teachers that teach our children, so I made these printable thank you's and attached them to chocolate (besides a little thank you note, chocolate speaks louder than words!) . I think everyone likes to be thanked and told that they are awesome.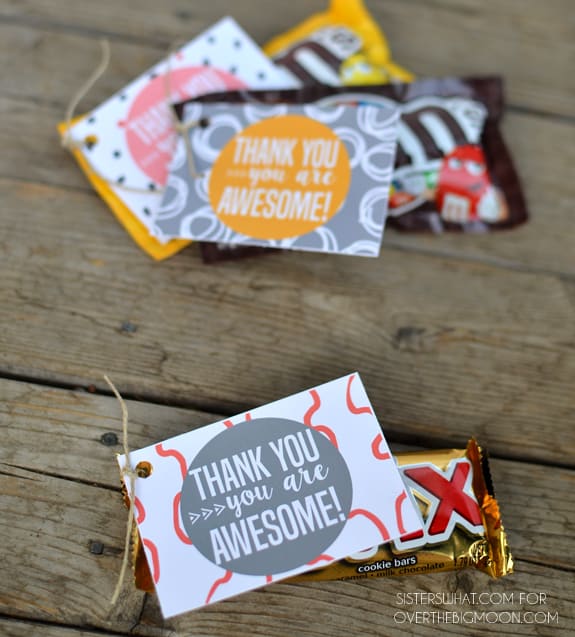 MY LATEST VIDEOS
MY LATEST VIDEOS
These would be perfect for any situation, for school teachers, neighbors, a friend or a family member. Or use them for post Christmas gift thank you cards. Just print them off and attach them to any treat. You can download a sheet of printables below:
Download Thank You Gift Tags JPG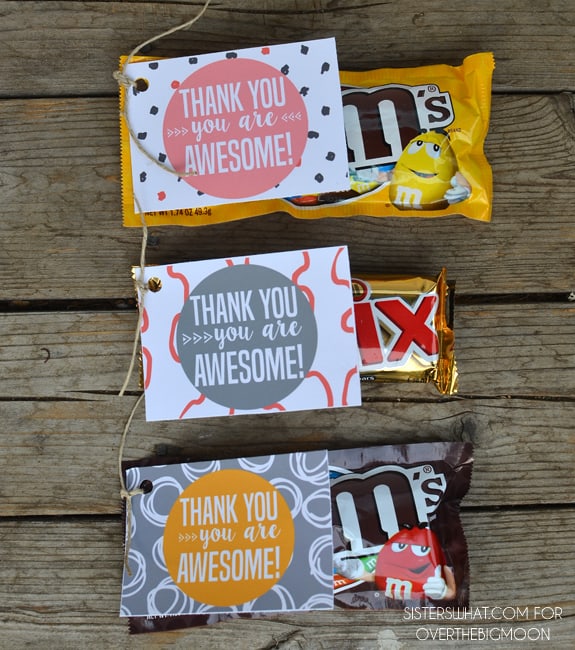 During this season of thanksgiving, I hope you take the time to tell those around you that you appreciate them and love them. You can find more of my free printable thank you cards on my blog at sisterswhat.com
---
Havalah | Sisters, What!
Hey! I'm Havalah and I blog over at www.sisterswhat.com! I recently moved back to the Pacific Northwest near family. I love being creative and have millions of projects going on at one time. It drives my husband crazy. I'm a big DIYer who loves to sew, craft and paint.
---