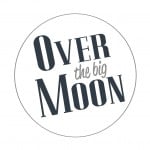 This Weeks Menus and our 1st GIVEAWAY!
We feel very strongly about making dinner time a priority each night with our families. It does help that we both love to cook! In fact we each have our own cooking blogs where we store all of our recipes. Its the perfect cookbook! We both also have a place where we post our menus for the week in our kitchens and decided we would share our menus each Saturday here with you!
To celebrate not only cooking for our families but also all of the new friends we have been meeting since starting this blog we thought it would be fun to give a cookbook away to one of you this week! The book we are giving away is Deceptively Delicious: Simple Secrets to Get Your Kids Eating Good Food by Jessica Seinfeld.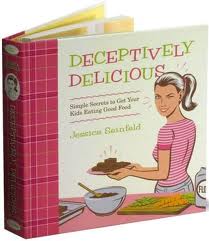 If you haven't see this book before you have been missing out! Its a great recipe book with all sorts of recipes chock-full of hidden vegetables in them.
Here's how to enter: Just leave us a comment! We would love to hear your best trick at getting your kiddos to eat healthy food.
Want extra entries? Become a follower here on our blog for a second entry and follow us on Facebook for a third entry (please leave a comment for each entry).
We will close the giveaway next Friday 9/23 @ 5:00 pm Mountain Time and announce the winner on Saturday 9/24 with our menu post next week! The winner will be chosen using Random..org. Good luck!
This giveaway is now closed

Pam's Menu
---
Lisa
Previous author of Over the Big Moon. I shared my passion for home and family life! I love graphic design, DIY projects, cooking, and working in my garden! My favorite role is taking care of my husband and our 3 amazing and busy boys!
---