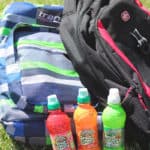 This is a sponsored post written by me on behalf of Fruit Shoot™. As always, all opinions are my own.
This summer has been a crazy one friends! We have literally only had one weekend this summer, where we weren't out of town or home and busy with something (like weddings, holidays). We've been on 4 short trips just since school got out! I've got pretty good little travelers, but I was excited that Fruit Shoot™ wanted to team up with me featuring their low sugar juice to share how I've made traveling with kids a much better experience for our adventures this summer! But, really these kids travel essentials work all year long!! #MadeForAdventures
Fruit Shoot™ also has an awesome contest going on right now! Just upload a video of your family on their summer adventures for a chance to win some awesome prizes! For more information, visit the Fruit Shoot™ Adventures Film Contest website.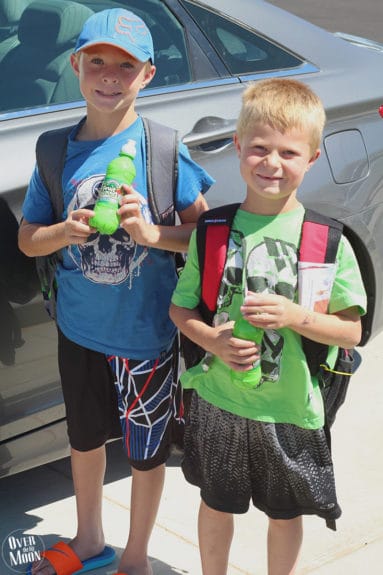 MY LATEST VIDEOS
MY LATEST VIDEOS
Generally you'd think where you're traveling is the adventure, but why not make the traveling part of the experience? I have SO many memories in the car with my siblings growing up! So, below are some of things that have become part of our traveling experience and traditions. I hope that when my kids think about our trips, that they remember all the fun stuff we did in the car along the way!
Here's what I do to help make my kids traveling fun!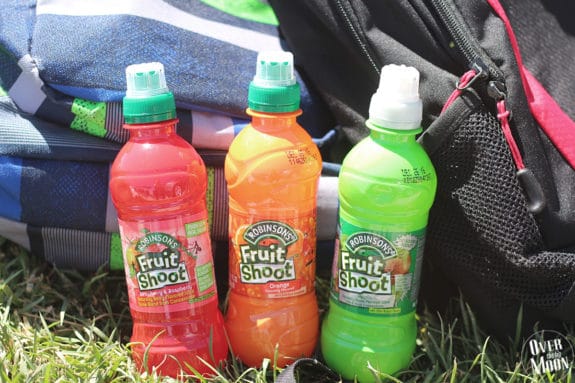 SNACKS:
We all know that snacks keep kids happy! Especially having some variation! Here are my kids' favorites!
energy bites
Fruit Shoot™ Drinks
cheese sticks
crackers
grapes/apples
trail mix / raisins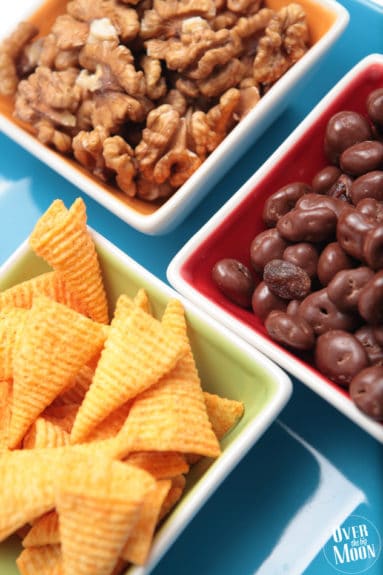 Fruit Shoot™ is my kids' new favorite fruit juice drink! So, for this last trip to Grandma's, I let them each choose 3 flavors for their car ride! They loved it! 2 of my 3 kids love the Orange Flavor the best! But, all of them are a great choice for kids, because they have no sugar, no fructose corn syrup and are available in multiple flavors!
TRAVEL GAMES:
Let's try to not have our kids watching movies or playing on their iPads the ENTIRE time traveling! I've totally got my kids hooked on a few simple paper and pencil games. And I'm not going to lie – I love getting in on the action! Have your kids try some of these old classics:
Tic Tac Toe
Hang Man
Dot to Dot
License Plate Game
Travel Bingo
PILLOW & BLANKET:
If you're traveling more than a half of a day, I recommend packing a pillow and blanket! The kids will take longer naps, plus it's sad (and kinda annoying) when they can't get comfy and you really can't do anything for them!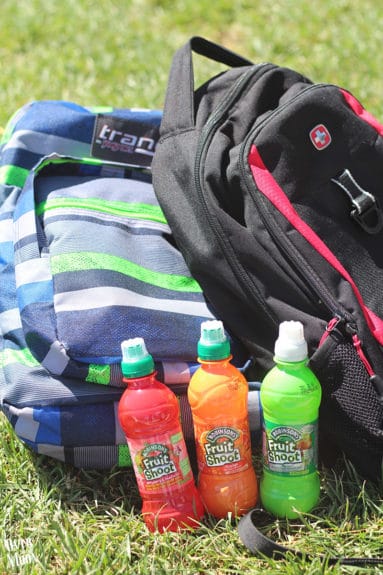 LET THEM PACK A TRAVEL BAG:
I'm telling you friends, if they can pack a little bag with their favorite stuff, then they'll never be bored! I always just have them use their backpacks – it's the perfect size! Here are few things I encourage them to put in their bag:
Paper and Pencil
Book(s)
Coloring Books and Crayons
ipad/iphone + Headphones
Their current favorite activity
My kids are currently on another Pokémon kick, so that has been a must in their bags this summer.
MISC ITEMS:
wet wipes – for all the messy hands
bag for garbage
toilet paper – for any emergency bathroom stops that may have to happen
prizes – for long trips that are not a normal travel route us, I will go to the dollar store and pick up some new prizes to give them every hour or two. I always like to choose new art supplies!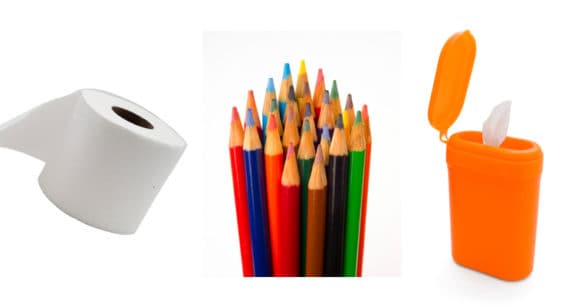 Also, don't forget to make a stop every 5 hours or so to let the kids run around a little! I generally refer to Google to find parks not far off the freeway! Not only does this give everyone a car break, but it tires the kids out, so they're more likely to nap once back in the car!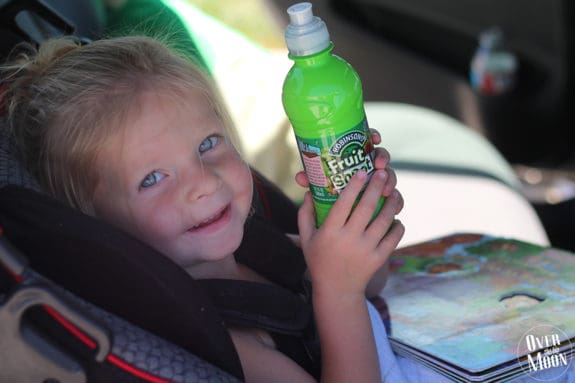 Visit Fruit Shoot™ on Facebook to learn more about the ultimate drink of the summer!
Make sure to bring Fruit Shoot™ on your family's next adventure! Your kids will love it! #MadeForAdventures
And don't forget Fruit Shoot™ is an awesome choice of drink for all the upcoming sports this fall! We already have my oldest sons best friend hooked on them!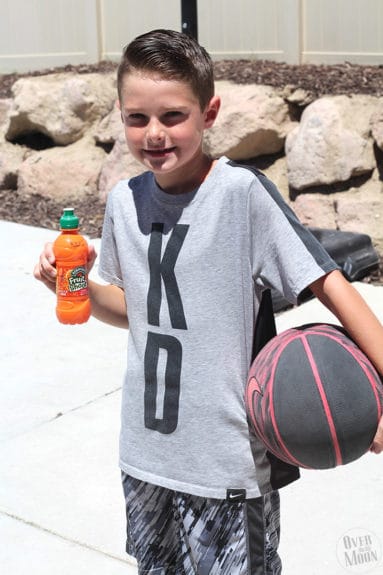 ---
Pam Dana
Pam is a stay at home working mama that enjoys all phases of life! Between her 3 kids, fur baby (a beyond cute Goldendoodle), wonderful husband, friends and working, she stays pretty busy! But, she is loving every aspect of her life! Here on Over the Big Moon, she loves to share DIY's, recipes, printables, organization tips and more!
---