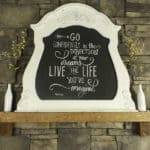 Turn a Thrift Store Mirror Into a Chalkboard
Hey all! It's me! Sara from over at Twelve On Main. Today I have a really fun and easy DIY project for you. We are going to turn a thrift store mirror into a chalkboard.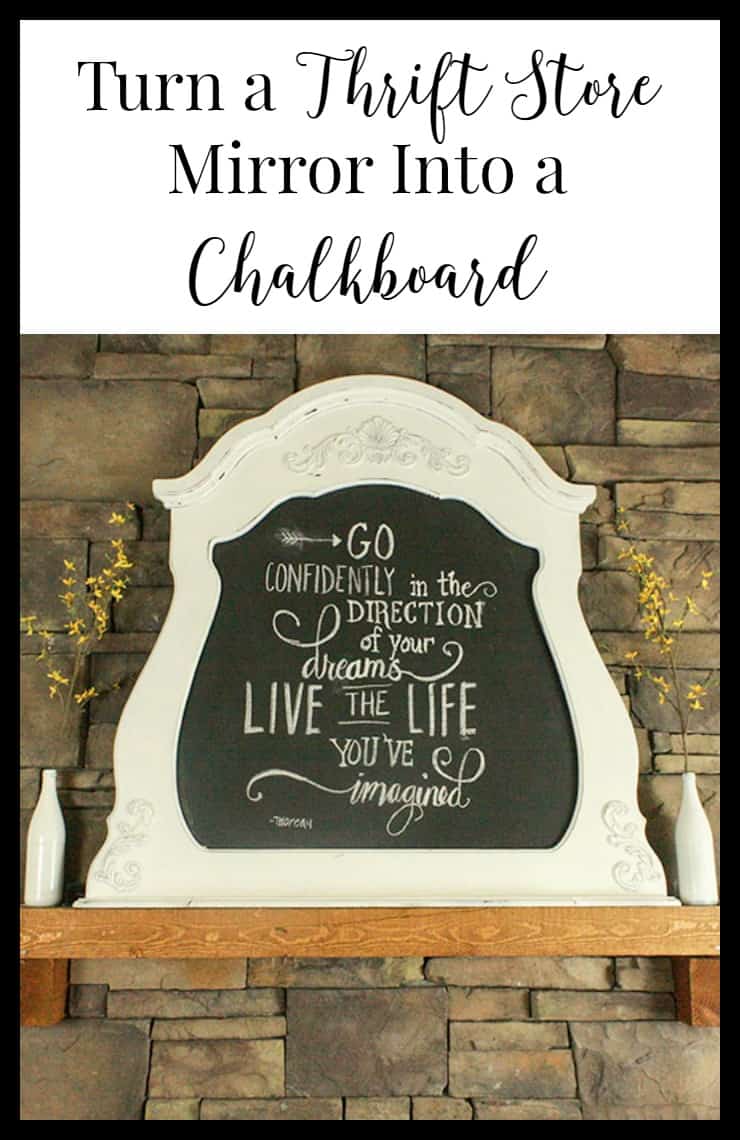 Now I know we all get a little overwhelmed upon entering a thrift store. Yes, there is so much to look at, and if you are like me, you quickly forget what you even came in to look for. Well, mirrors are one thing you need to add to your list. Thrift store mirrors can be versatile and can be used in so many different projects.
Today, I am turning my thrift store mirror into a chalkboard.

MY LATEST VIDEOS
MY LATEST VIDEOS
A few months ago I was wandering around Savers Thrift Store with my sister. I happened upon this huge mirror. Well, it was 25 dollars, which I though wasn't too bad, but as I looked around I realized that it was 2 dollar Tuesday and anything with a green sticker was 2 dollars. Guess what had a green sticker? That's right, my mirror. I paid a whopping $2 dollars for this baby.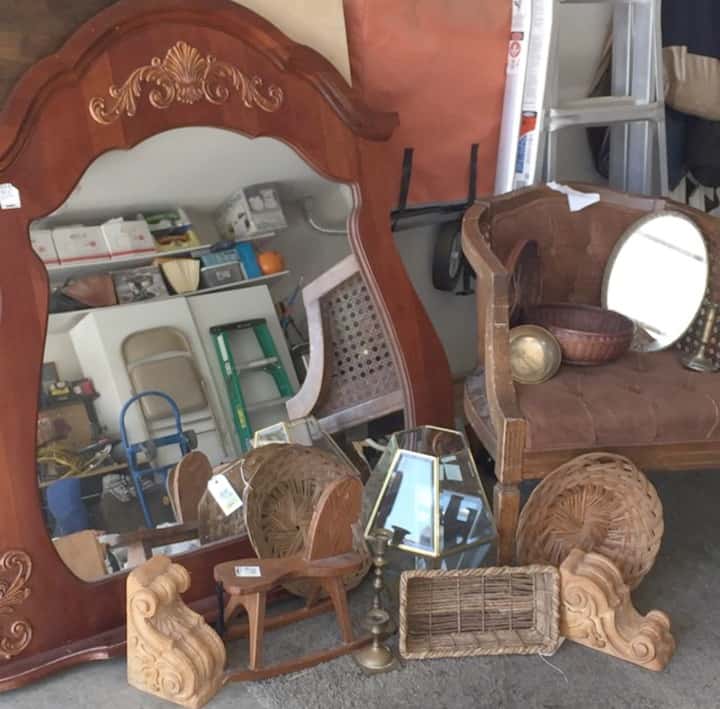 This was our haul for the day. In addition to the mirror, I scored some amazing corbels, as well as some baskets. My sister scored the chair.
The mirror was in great shape, but I thought it needed a little change.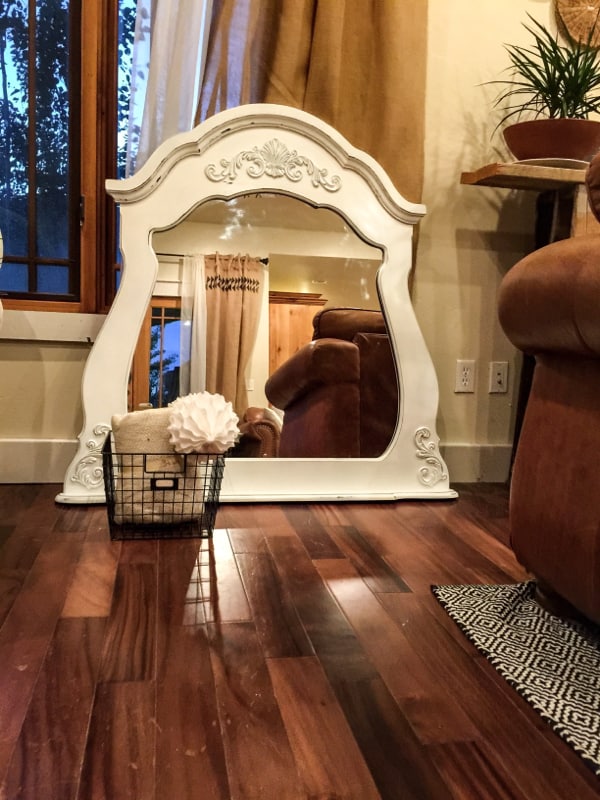 I gave the mirror a face lift by spray painting the wood white. Then I sanded the edges a bit to give it an antiqued look.
The next step was to turn it into a chalkboard.
I used Rustoleum Chalboard paint, You can find it in any craft store or even online at Amazon.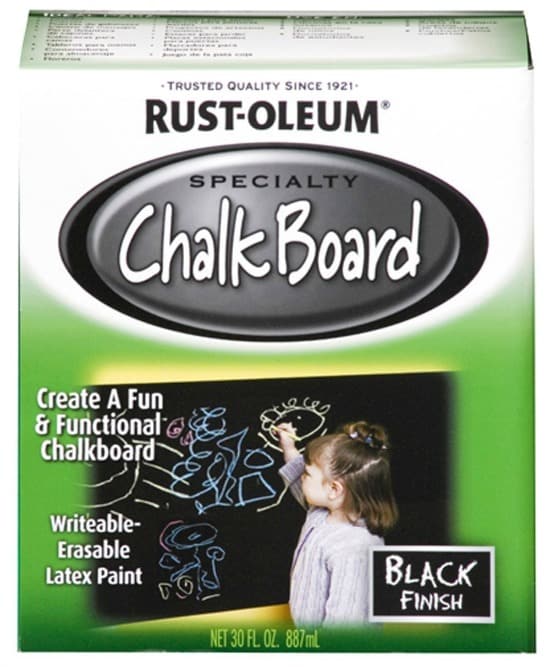 This is where it gets super easy. You paint the mirror with the chalkboard paint. You want to do thin coats. The first coat will make you freak out a little bit, but have no fear. Once the first coat is dry, paint on the second coat, and once that is dry maybe a third if you think you need it. I usually only do 2 coats.
Once it had dried overnight, you are ready to use your new chalkboard! You can season it by rubbing the chalk across the entire surface and then wiping it off. Your chalkboard is ready.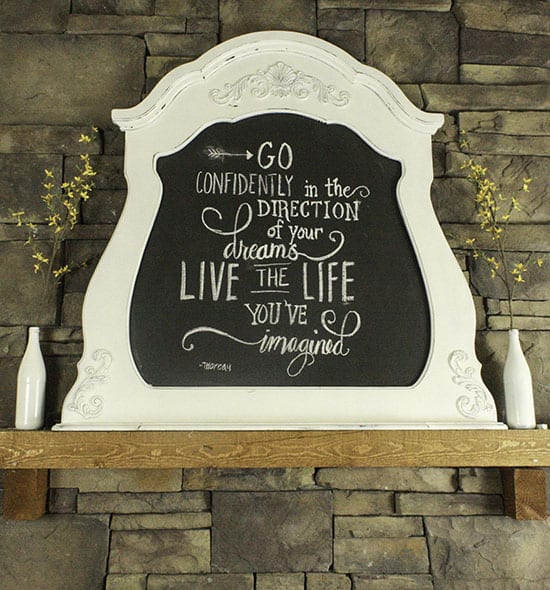 Here is mine all styled up on my fireplace. I chose a Thoreau quote for my chalkboard art.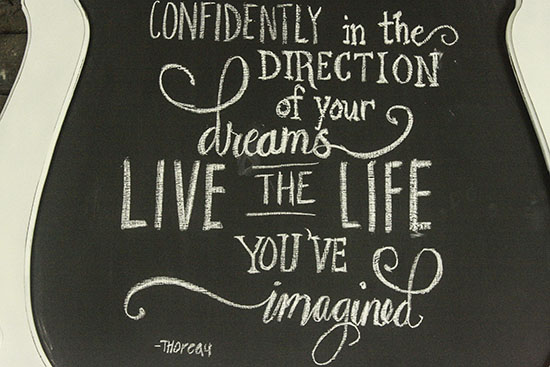 As you can see I love chalkboards. I use them all the time in my home. I even have a chalkboard wall that my kids draw on all the time. It is such a versatile medium to use in your home decor. Turning a thrift store mirror into a chalkboard is a great way to re-purpose something that has been neglected of discarded.
What do you think? Is this something you might want to do? I hope you try it out.
Thanks for stopping by! Have a great day!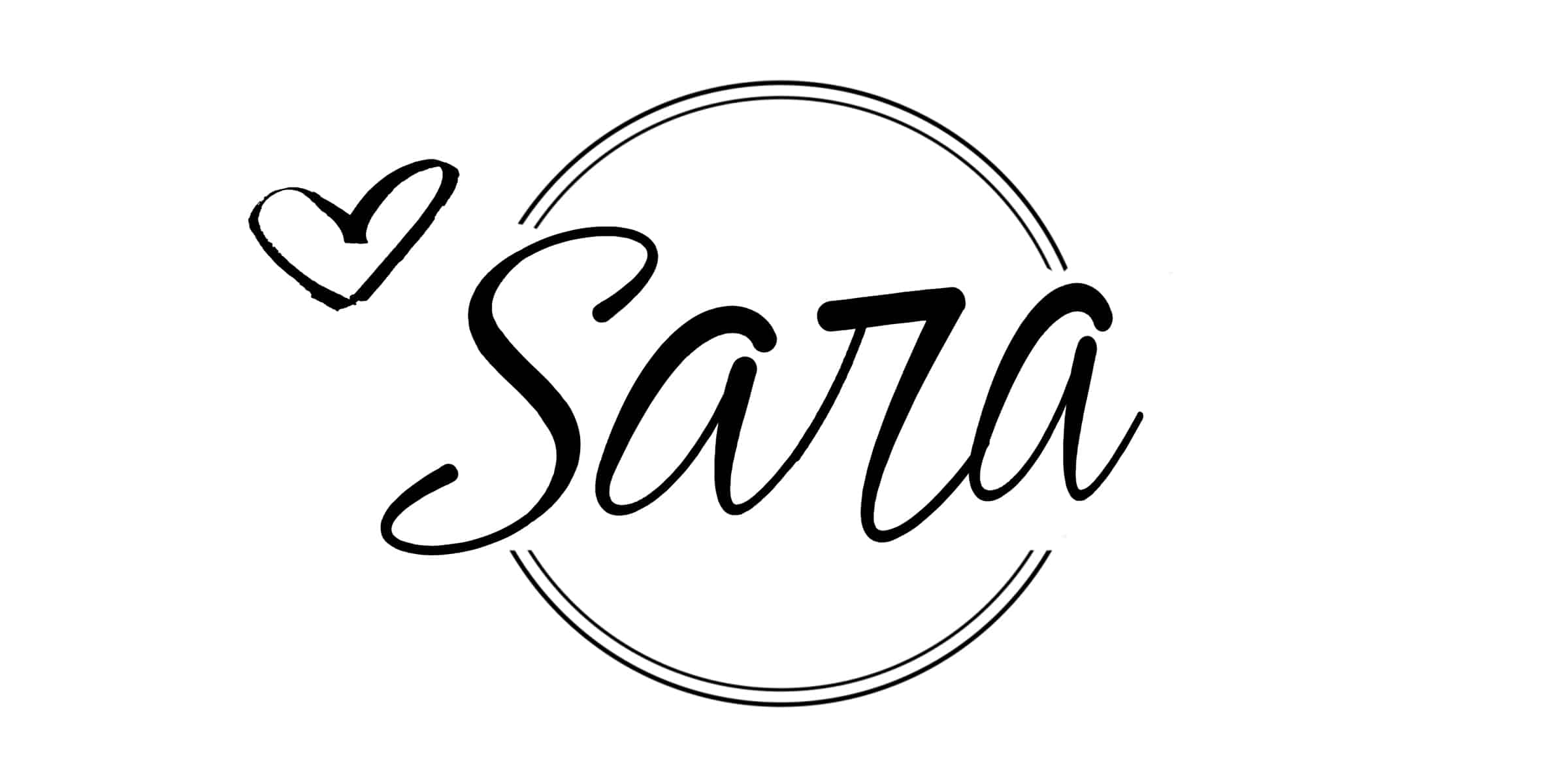 If you liked this post, you'll love these:
Thrift Store Mirror Makeover | DIY Antique Mirror Finish | Trash to Treasure Reclaimed Wood Table
---
Sara Syrett
I am a mom of four kids, one German Shepherd named Bruin, and one husband. I have a huge passion for interior design, styling, baking, fashion, DIY projects and re-purposing. You can find me most days working on my home. Whether I am painting, building, or doing a DIY project, I can't get enough. I decided to start this blog at the request of my husband who is my partner for most of my projects. He definitely doesn't share the same passion I do, but he loves me enough to put up with it. Starting this blog was one of the best decisions I have made. While it is completely out of my comfort zone, I have learned so much and have made some incredible friendships. I hope you can find something here that speaks to you. So stick around, follow along, and enjoy my crazy life living at Twelve On Main.
---