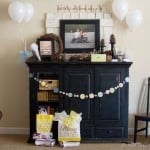 Twin Baby Shower – Two Scoops of Joy!
I was able to throw a fun shower for a good friend of mine who was having twins a few months ago. We went with a fun Ice Cream Theme – "Two Scoops of Joy!"
I made a downloadable invitation that you can add your own text to.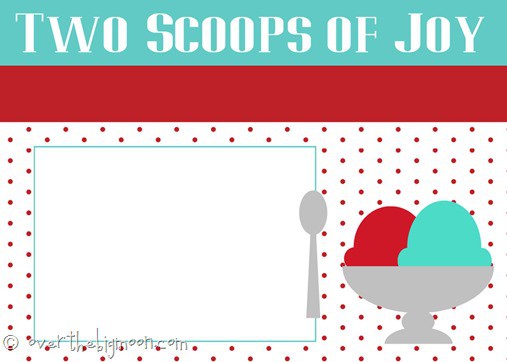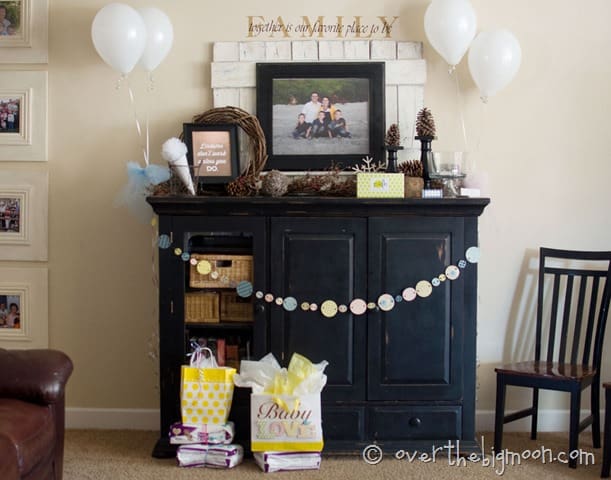 MY LATEST VIDEOS
MY LATEST VIDEOS
I was able to create all of the decoration with cute scrapbook paper, balloons, and tulle.
For the large bunting I cut the scrapbook paper into big triangles and tied them together with tulle.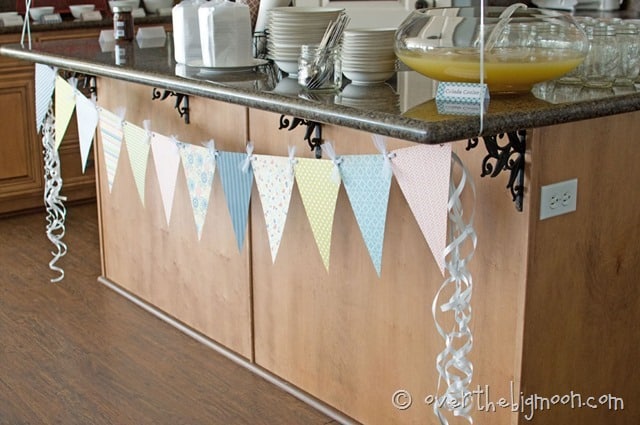 I was left with scraps that I didn't want to be waste, so I cut circles out of them and strung them together with thread.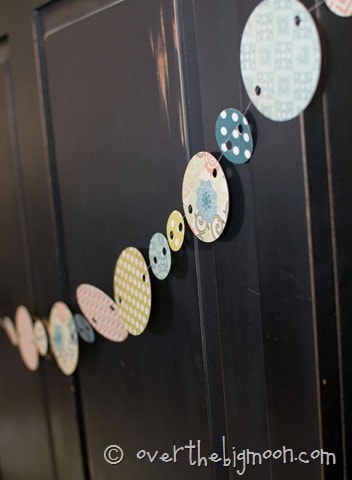 I also took some fun brown paper and shaped them into cones. I made little tulle balls to put into the cone to make little ice cream cones.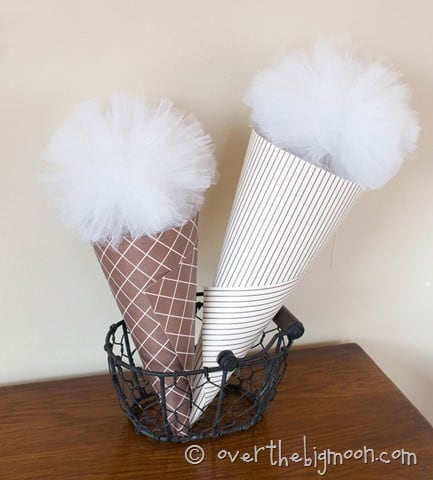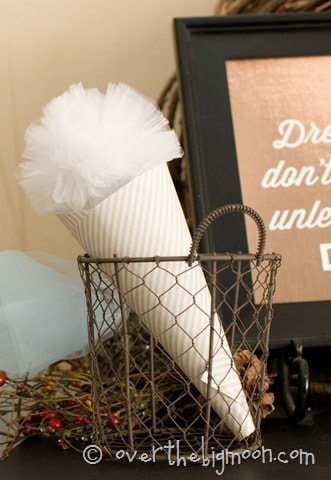 I really wanted to do tulle wrapped balloons that I saw on Pinterest. Ya, epic fail. Maybe you need to have bigger round balloons rather than regular balloons, because this did not work. In order to get them to stay up I had to tie them to a regular balloon.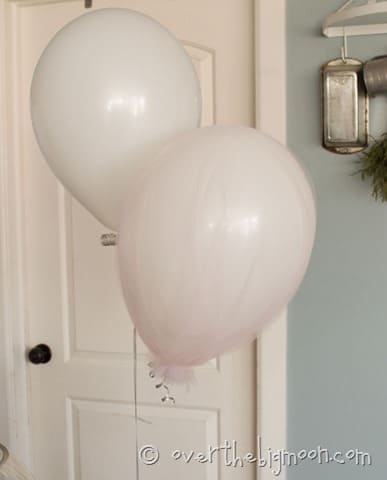 For the ice cream bar I created tags for the topping names, that also available for download below.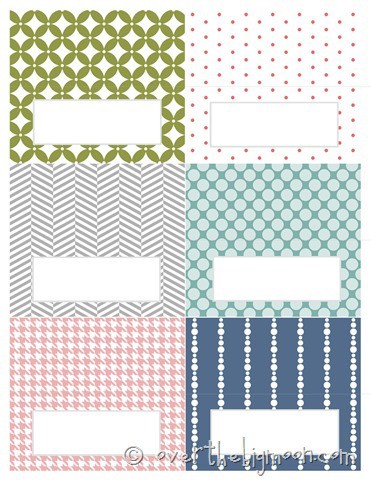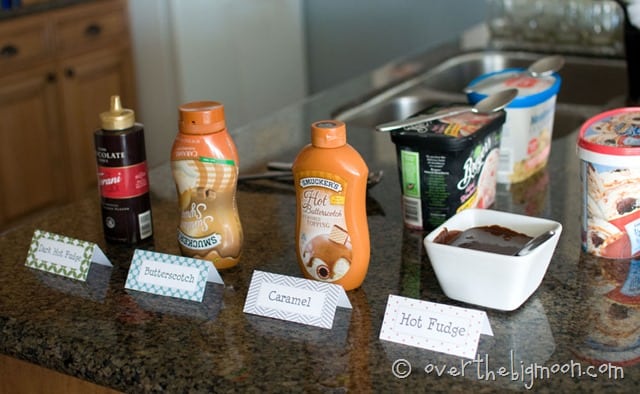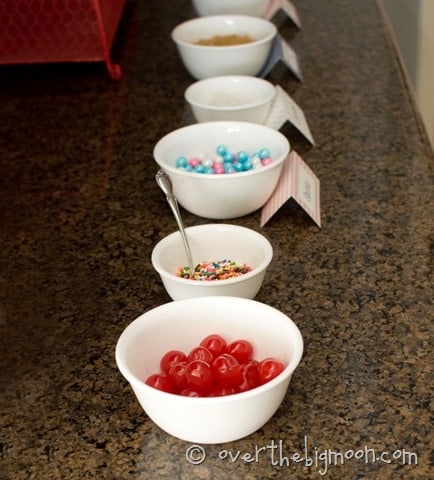 I found these fun waffle bowls that were perfect for serving the icecream in!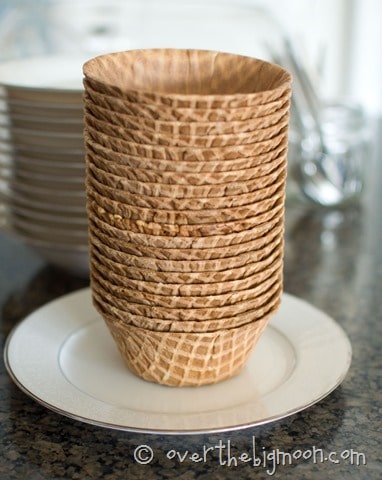 I used mason jars for cups and also to hold the utensils.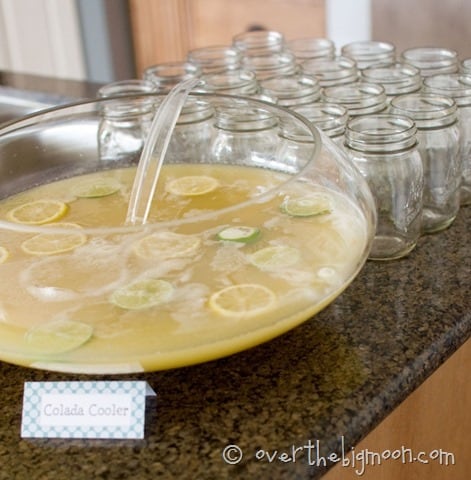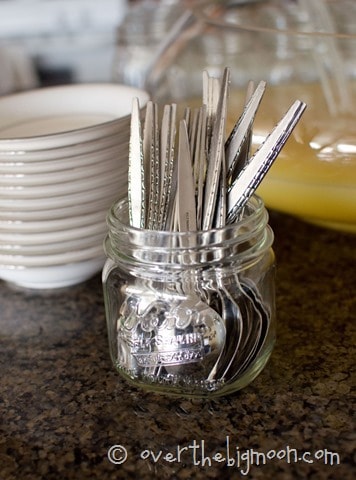 I also had seen a cute idea for a diaper raffle. For every 12 diapers someone brought they got a raffle ticket. At the end of the shower we drew a ticket and they won a new In-A-Pikle bag. She was left with a great amount of diapers for her two little ones!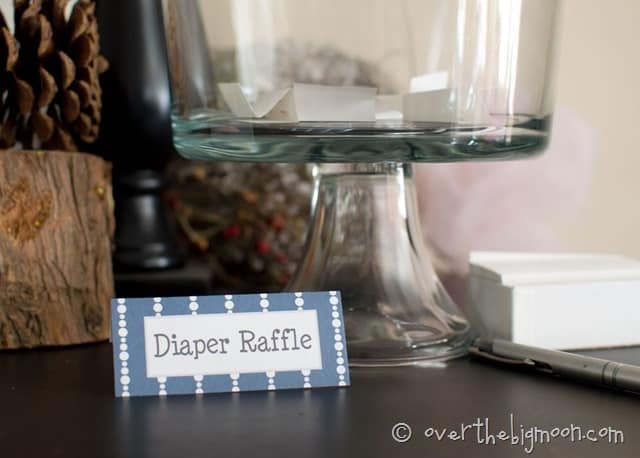 Good luck throwing your own Ice Cream themed baby shower! The downloads are available below:
Have a great weekend!
---
Lisa
Previous author of Over the Big Moon. I shared my passion for home and family life! I love graphic design, DIY projects, cooking, and working in my garden! My favorite role is taking care of my husband and our 3 amazing and busy boys!
---