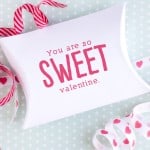 Valentine Candy Pillow Box
Happy Monday friends! We are excited to introduce the first of 15 guest posts over the next few weeks in our Valentine's Day Printables, Crafts & Recipes series! We have some AMAZING bloggers lined up and we are so excited to share their talent with you! First up, we've got the adorable Sara from Confetti Sunshine sharing these adorable Valentine Candy Pillow Boxes with you! Be sure and check back frequently over the next few weeks to see all the amazing projects!
Hello! I am Sara from Confetti Sunshine. I am so excited to be here with you today. Valentines has got to be one of my favorite holidays. I really don't need any extra reason to host a party for those I love the most, but I'll take one when I can get one. But, between my parties and all the Valentines parties my kids are invited to, I need a lot of different Valentines. So, I figure it's time I start coming up with some ideas.
I fell deeply in love with pillow boxes last fall when I came up with some spooky Halloween designs. So, I figured that Valentines was a good time to design up some cute sweet-laden pillow boxes again. These little boxes would pair perfectly with this adorable Valentine Heart Attack idea.

MY LATEST VIDEOS
MY LATEST VIDEOS
The best part of pillow boxes is how easy they are to make. Simply download, print, and cut out the Valentine pillow box printable. Score the edges along dotted line. If you don't have a scoring tool, you can just gently run a knife along the dotted lines, or fold it without scoring.
To make thing even more simple, I just used my trusty double sided tape to tape the boxes together. It was all done with in minutes – leaving me plenty of time to have fun stuffing the boxes full of treats. If you are looking for a non-candy idea, check out these fabulous candy-free Valentine pillow boxes here.
Download the Free Printable Valentine Pillow Box here.
Are you planning any Valentine parties? I am so excited to share what I'm planning. You are going to love it. So, be sure to head over and follow me on my blog, Instagram, Facebook, Twitter, and Pinterest!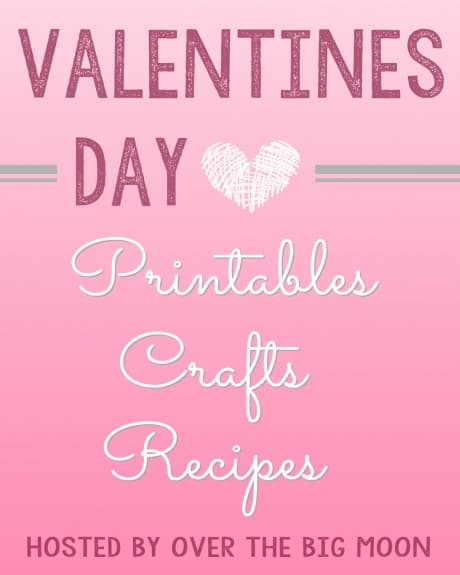 ---
Pam Dana
Pam is a stay at home working mama that enjoys all phases of life! Between her 3 kids, fur baby (a beyond cute Goldendoodle), wonderful husband, friends and working, she stays pretty busy! But, she is loving every aspect of her life! Here on Over the Big Moon, she loves to share DIY's, recipes, printables, organization tips and more!
---