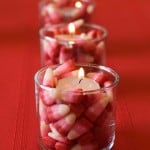 Valentines Dinner Tradition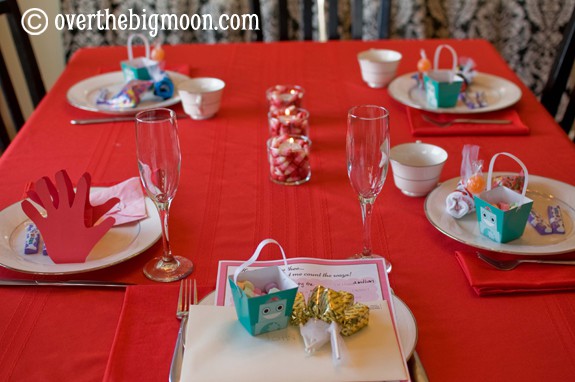 This tradition goes back a long time! Growing up my family always spent Valentine's Day together and had a special dinner. My parents would go out on a separate night to have their own Valentine's celebration. It always included a yummy dinner, cute decorations, sparking cider, and a stash load of Valentines on our plates! We always had a card from our parents, See's candy, and other goodies! My bothers and I would also make cards for each other and our parents.
One year I brought a bunch of friends home from college over Valentines Day. My older brother was home with his fiance too, and even with an extra 8 or 9 people in the house Valentines dinner was still the same! My Mom made sure everyone had a stash of Valentines on the their plates and my friends all got into the action by making cards or writing funny poems for everyone else. It was so much fun!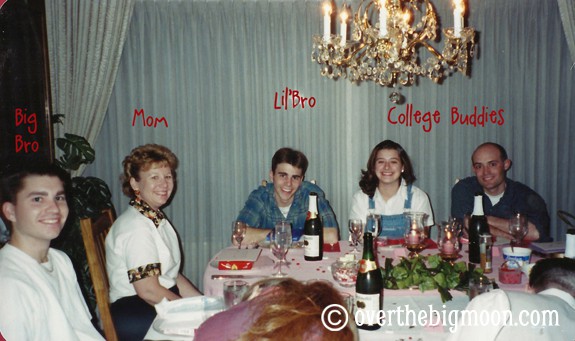 We are continuing the tradition in our house and my boys love it! I set the table at about 3:00.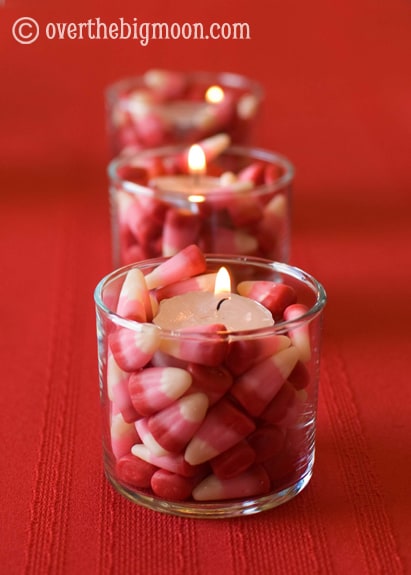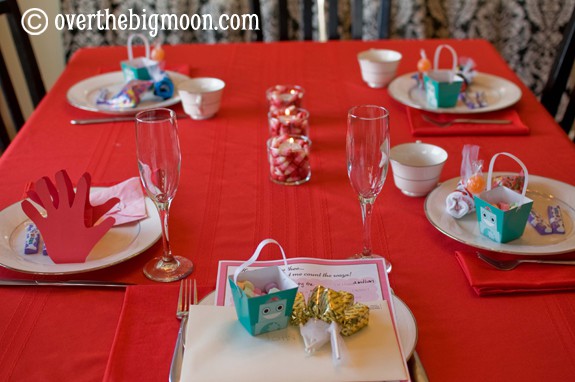 As the day went on the Valentines kept building on the plates, as well as the boys anticipation!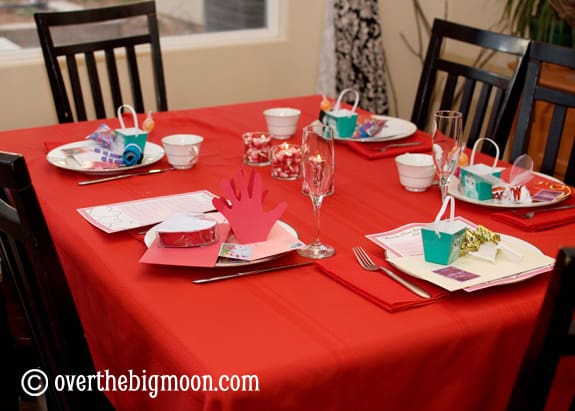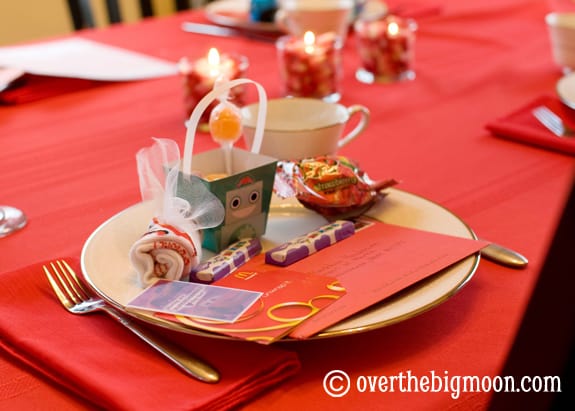 Dad gave a big toast and we "cheers-ed" our sparkling cider. It was such a fun night and the boys loved being showered with love!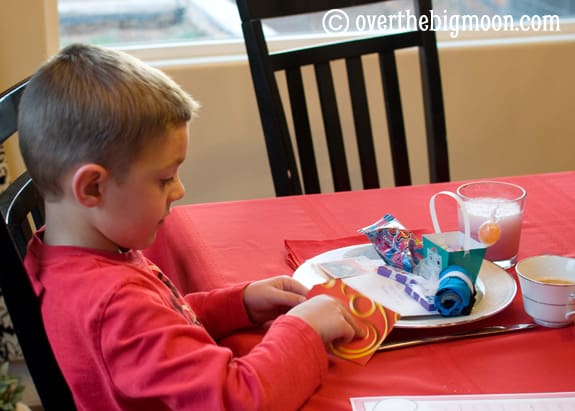 I love that on Valentines we are all together!
SaveSave
---
Lisa
Previous author of Over the Big Moon. I shared my passion for home and family life! I love graphic design, DIY projects, cooking, and working in my garden! My favorite role is taking care of my husband and our 3 amazing and busy boys!
---