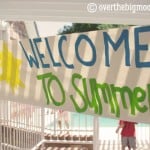 Welcome to Summer Party
My good friend Andee and I wanted to throw our kids a fun party for the last day of school. We had seen the banner "Welcome to Summer" on Pinterest and loved the idea. We wanted it to be fun but reasonable in price and effort.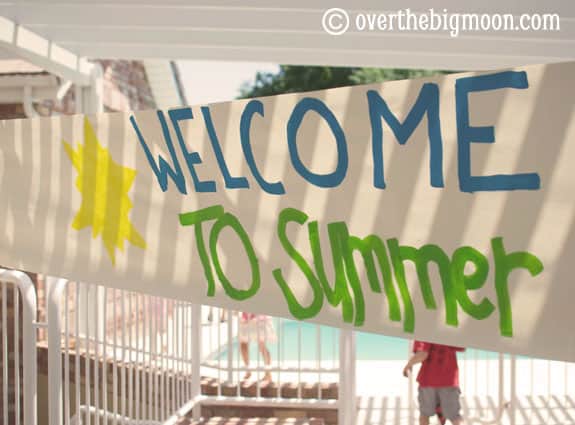 They were super excited about it, so excited that they jumped through it before the camera was ready!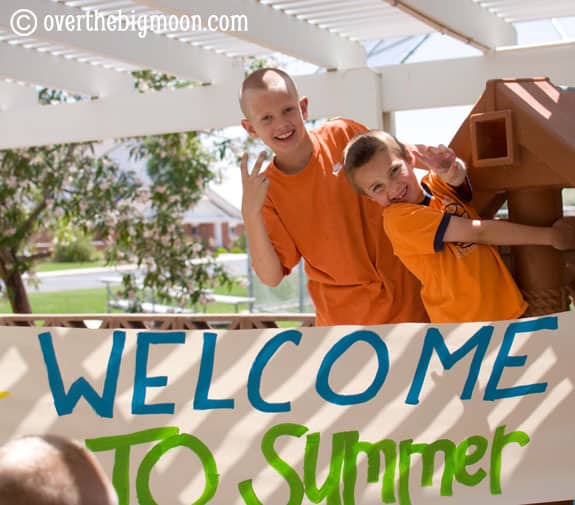 They had a half day at school so we had lunch ready for them. We made sandwiches on a stick.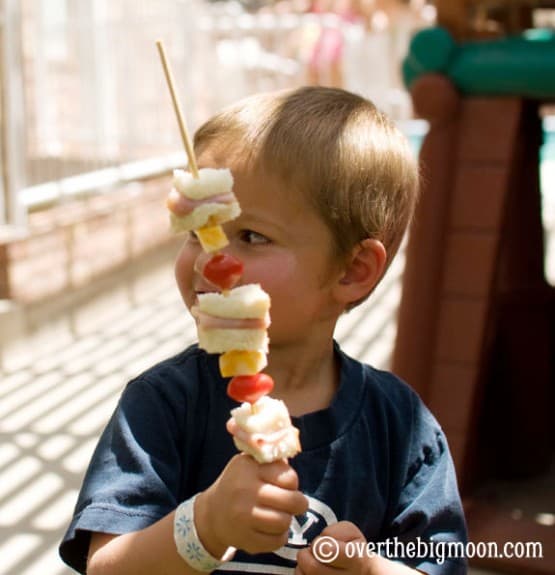 Beckham does not eat sandwiches – at all – but he devoured 3 of these! In the pictures I had seen of these they had the meat and bread separate and I just didn't get it. Who wants to eat dry bread? And if you did put mayo on it, who wants to eat just bread and mayo? So I put mayo on my bread, cut the top of the crust off, and then cut the bread into 12 pieces. Then I rolled a little bit of the meat and put it between two pieces of bread, and stuck it on the skewer. I alternated the mini sandwiches, cherry tomatoes, and pieces of cheese sticks.
Andee made frozen grape skewers. This is a new favorite summer treat!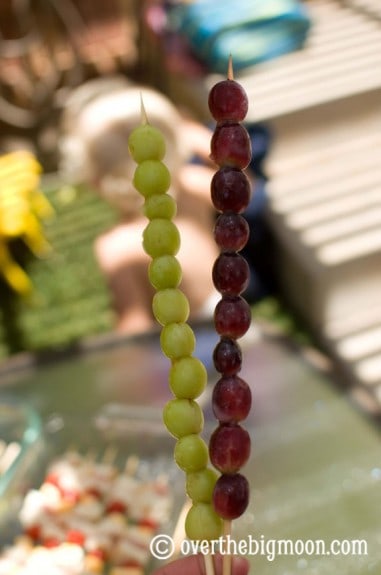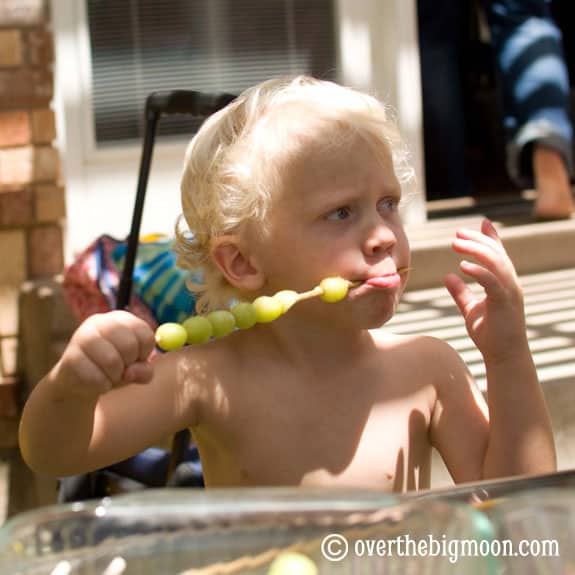 We found a pack of 8 squirt guns for $2.99 at Walmart, as well as a pack of water balloons.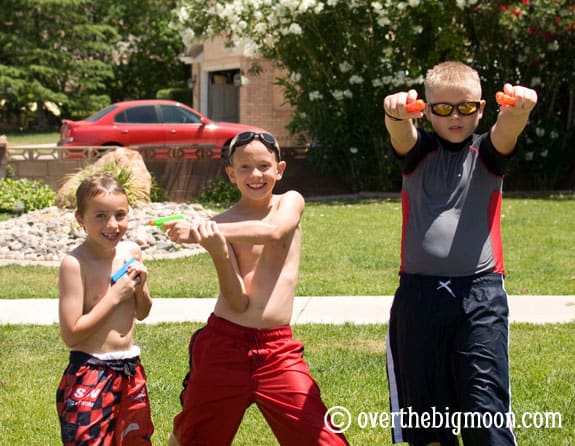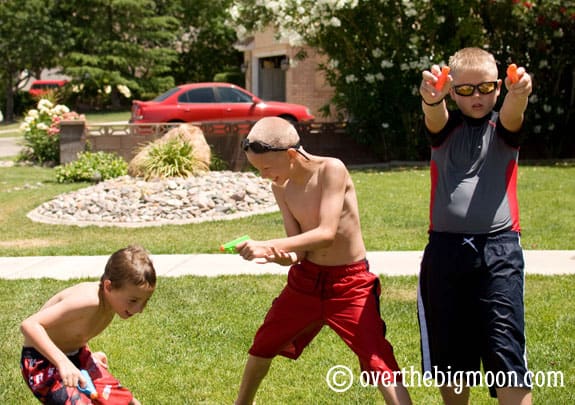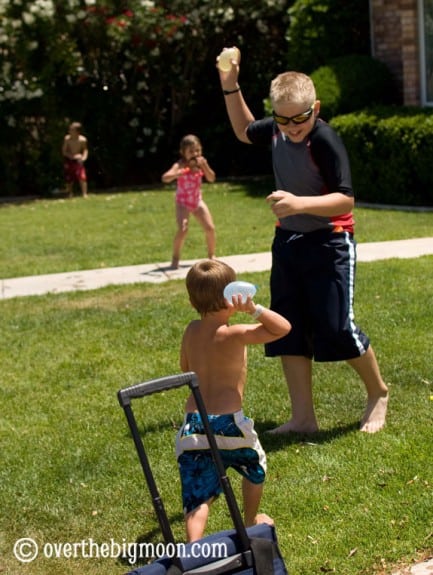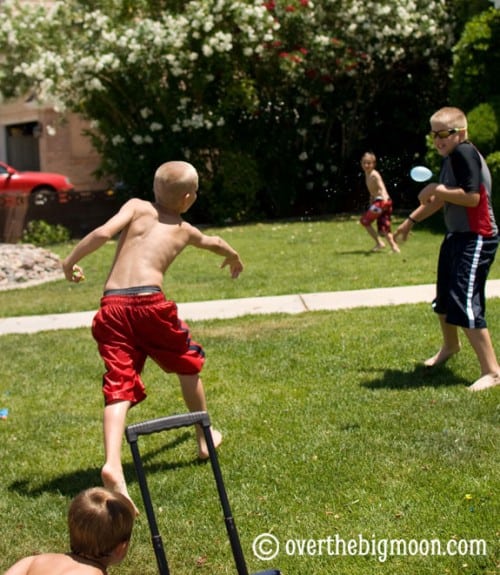 They swam until they wore themselves out!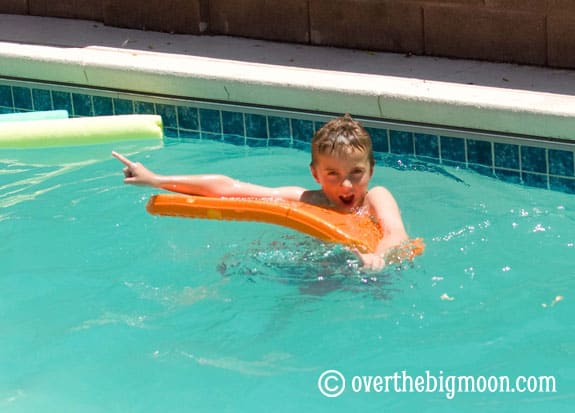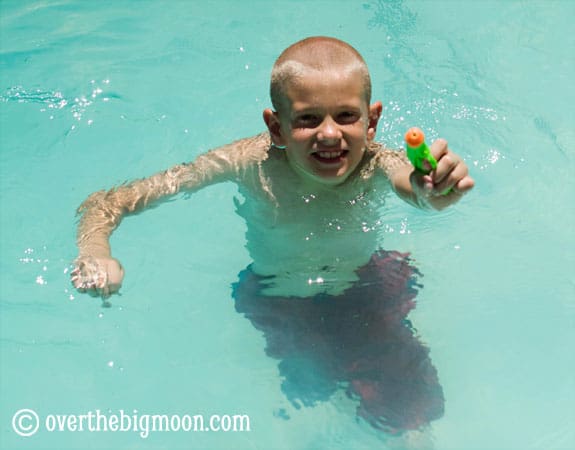 Once they were good and worn out, we served Root Bear floats!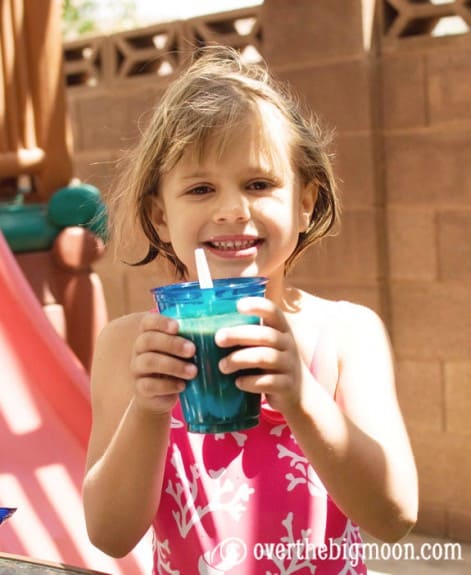 It was a blast and I know this will be a new tradition for us. It cost less than $20 and about an hour in prep to make the sign and the skewers. So worth the memories!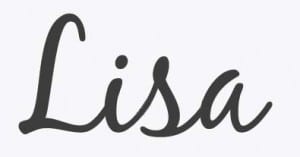 We may be linking this post up to THESE great Linky Parties!
---
Lisa
Previous author of Over the Big Moon. I shared my passion for home and family life! I love graphic design, DIY projects, cooking, and working in my garden! My favorite role is taking care of my husband and our 3 amazing and busy boys!
---