What To Do With Leftover Halloween Candy!
My Sister-in-law shared this cute after Halloween tradition with me. It's to help get rid of some of your kids Halloween candy! A few days after Halloween, have your kiddos set some candy out on the porch for the Thanksgiving turkey to come gobble up that night, so he is nice and fat for Thanksgiving!
We have WAY too much candy in our house, so I decided we are going to try it this year. This afternoon we will be getting this note from the Thanksgiving turkey…!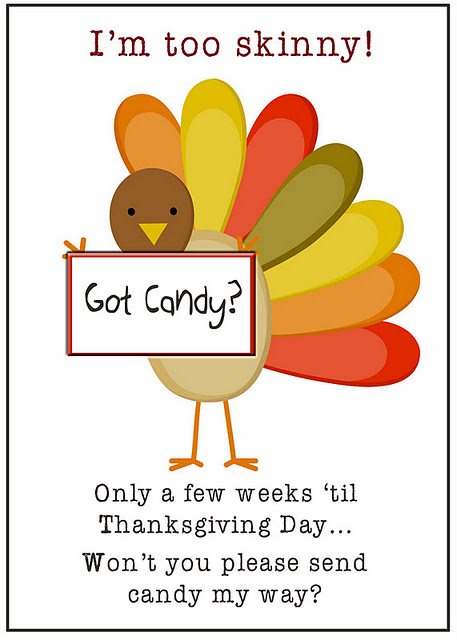 Then tonight, we are going to set some candy out on our porch for the poor skinny turkey! Shhh, don't tell….the best part is Mom is now going to have a stash of candy for the next road trip we go on! Its a win – win – win!
You can make your own note from the Thanksgiving Turkey or download ours.
---
Lisa
Previous author of Over the Big Moon. I shared my passion for home and family life! I love graphic design, DIY projects, cooking, and working in my garden! My favorite role is taking care of my husband and our 3 amazing and busy boys!
---