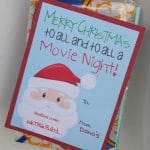 Redbox Neighbor Gift Idea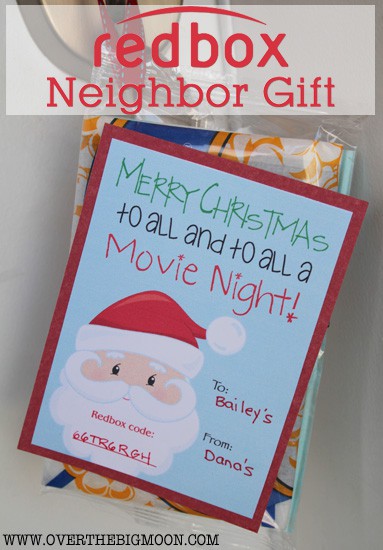 Happy Friday friends! Today I am sharing our Redbox Neighbor Gift idea with you all! We are both LOVING this idea, because it's so simple, easy and EVERYONE will love it and use it! We are offering 3 different designs/sizes, so you should have no problem finding one that you like!
What you need:
Printable Gift Tags (printable below)
Cardstock
Redbox Promo Codes (link to purchase below)
Microwave Popcorn Packages
After you have the Gift Tags all printed and signed then you just need to write in your Promo Codes! Here is how you go about obtaining them!
Redbox allows you to purchase them on their website in bundles of 5, 10, 20 or 50 under their Redbox Gifts section (link at the bottom of the page). You order them online and they are emailed. So, you just enter your own email address in the recipient space and you'll receive an email with all the codes listed!
Here is a sample of the email you will receive!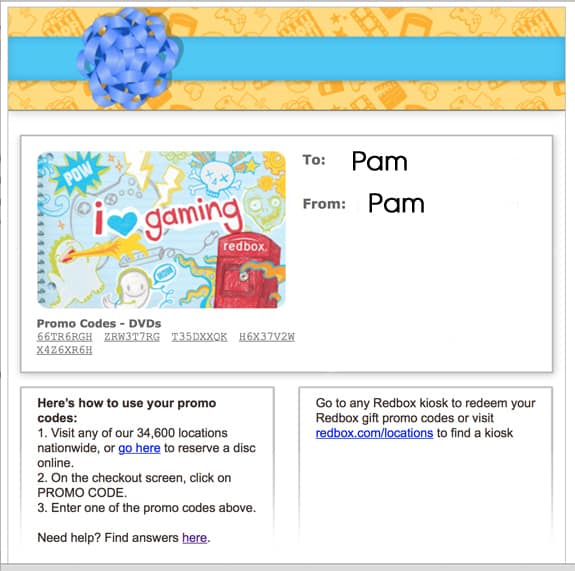 After you get all your gift tags completed, then just attach them to a package of microwave popcorn! If you purchase the microwave popcorn in bulk, then you can get them for about $.50 each (or less). So, the total cost for the gift, including the printing of the Gift Tag would still be under $2.00!!
If you have some people on your street that you don't really know, but want to be a good neighbor, I think it would still be fun to just attach the Gift Tag to your families Christmas Card!
If you want to make the gift a little nicer, then you could also include a 2-Liter Soda, a bag of candy and even some popcorn containers! The options are endless!
Now, get going, by downloading your Redbox Neighbor Gift Tags below!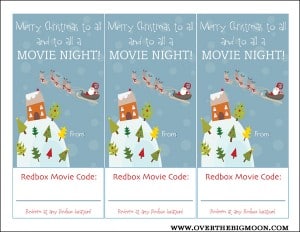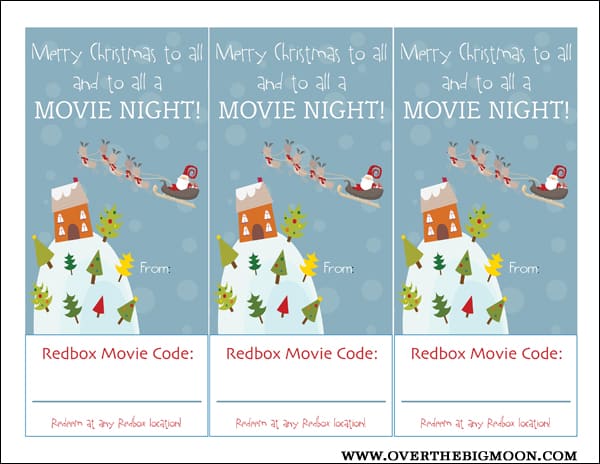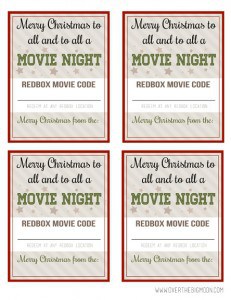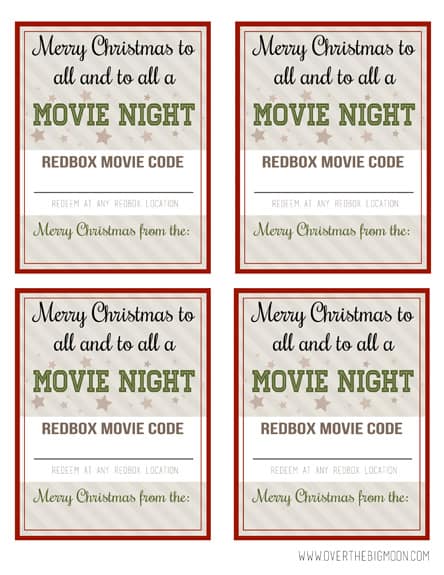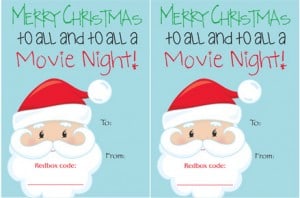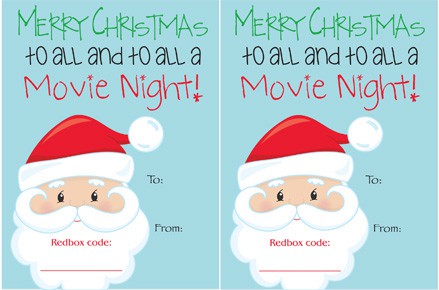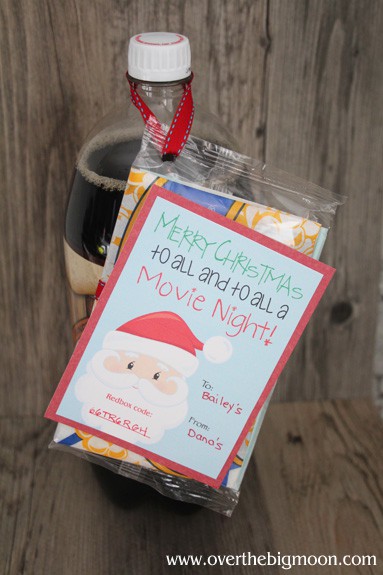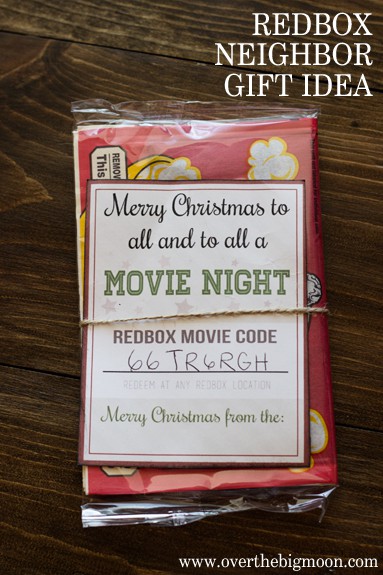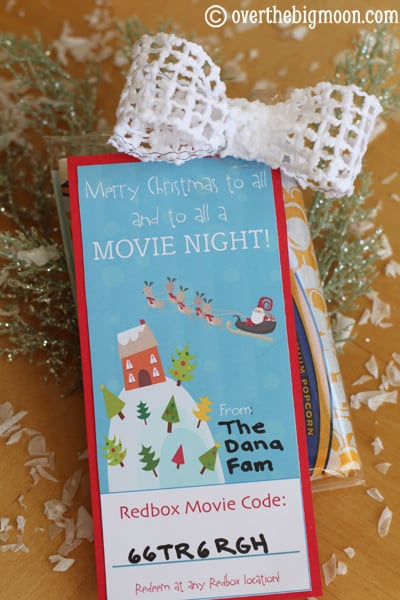 Happy Holiday's and we hope this helps you mark one item off your to-do list!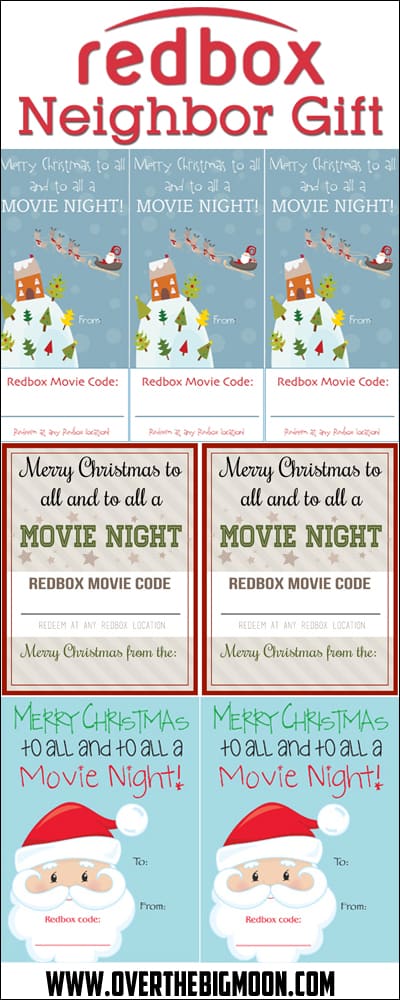 ---
Pam Dana
Pam is a stay at home working mama that enjoys all phases of life! Between her 3 kids, fur baby (a beyond cute Goldendoodle), wonderful husband, friends and working, she stays pretty busy! But, she is loving every aspect of her life! Here on Over the Big Moon, she loves to share DIY's, recipes, printables, organization tips and more!
---