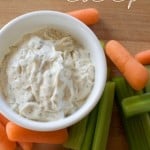 My Favorite Vegetable Dip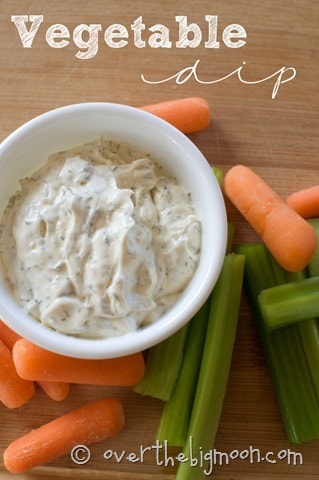 It is that time of year where we are all probably trying to get our eating back on track after the holiday season! I thought I would share my favorite veggie dip today. I love it because not only is it delicious but it is so packed with flavor I hardly use any at all to dip in. I actually look forward to eating my veggies. For me a cup of carrots and celery with a tsp. of this dip fills that crunchy/salty craving that usually has me reaching for a bag of chips.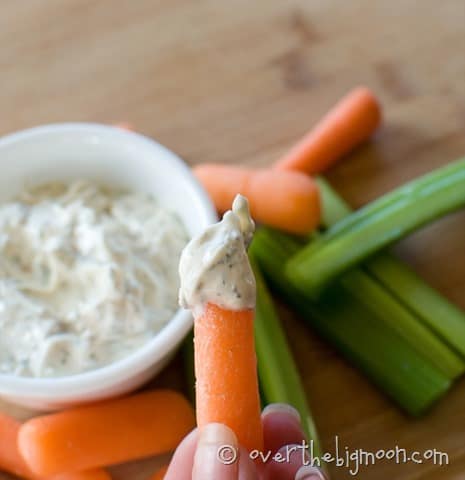 Here is the recipe:

MY LATEST VIDEOS
1 cup sour cream
1 cup mayo
2 tsp. seasoning salt
2 tsp. dill weed
2 tsp. parsley
3 Tbsp. onion flakes
dash of pepper
You can make a batch and keep it in the fridge for several weeks. I love to cut some veggies up and put some of this out on the table before my kids get home from school and they willingly devour their vegetables!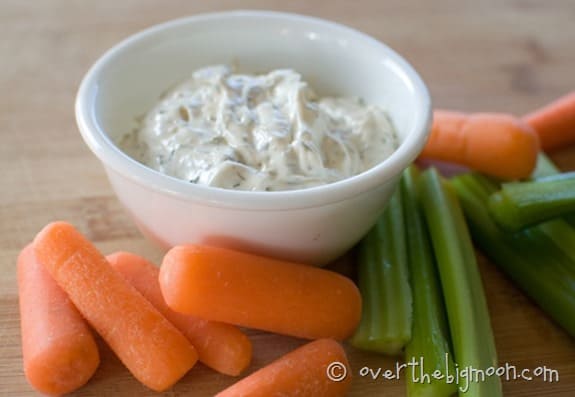 Have a great weekend!
---
Lisa
Previous author of Over the Big Moon. I shared my passion for home and family life! I love graphic design, DIY projects, cooking, and working in my garden! My favorite role is taking care of my husband and our 3 amazing and busy boys!
---