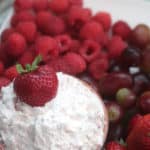 The BEST Fruit Dip
This is a sponsored post written by me on behalf of Cool Whip. All opinions are 100% mine.
Did you see my post on Instagram last week, of my cute little stinker sneaking the Cool Whip while I was in the middle of photographing this yummy treat? I had ran down to my office to get a new battery for my camera and came back to this! What a cute stinker, huh?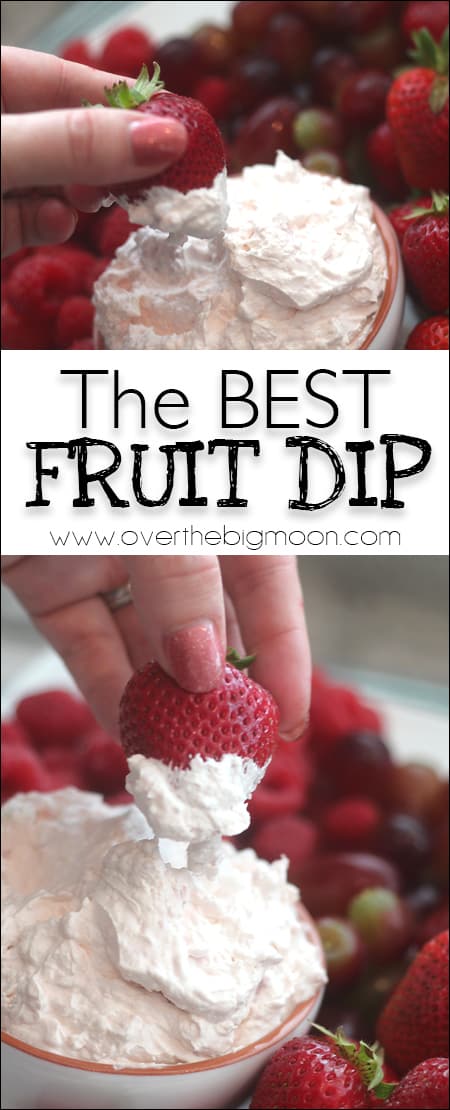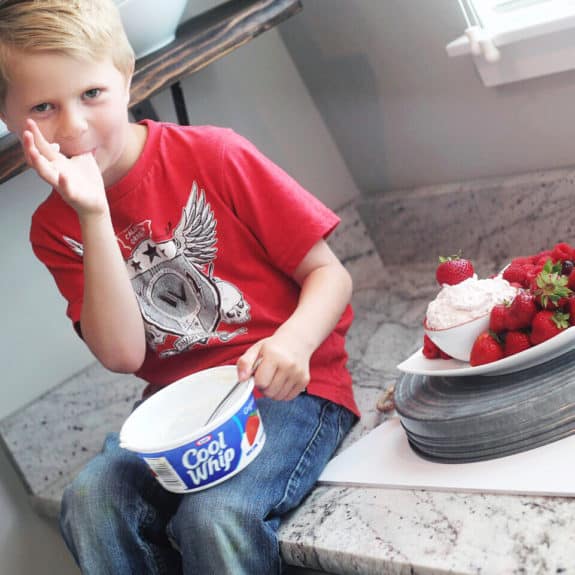 I know I know… you've heard this before! But, in my humble opinion, this REALLY IS the BEST Fruit Dip EVER! It's a little thicker and creamier than the traditional fruit dip, but that's why I love it!
This makes a perfect afters school snack, appetizer or the perfecta addition to an upcoming summer BBQ! I know if you put out a plate of this fruit and dip that there is no way it won't get devoured by my family!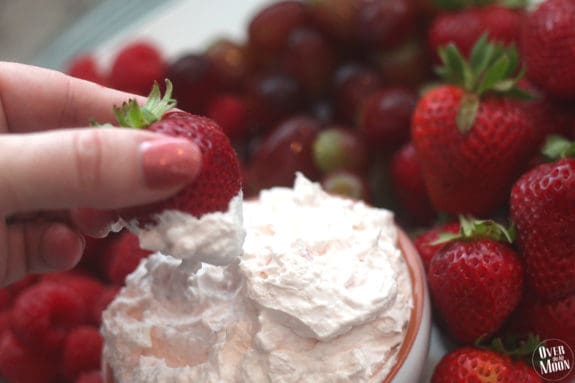 I use this as a filling or frosting on several other desserts too!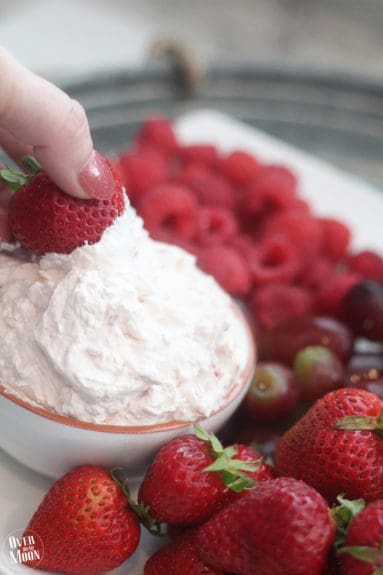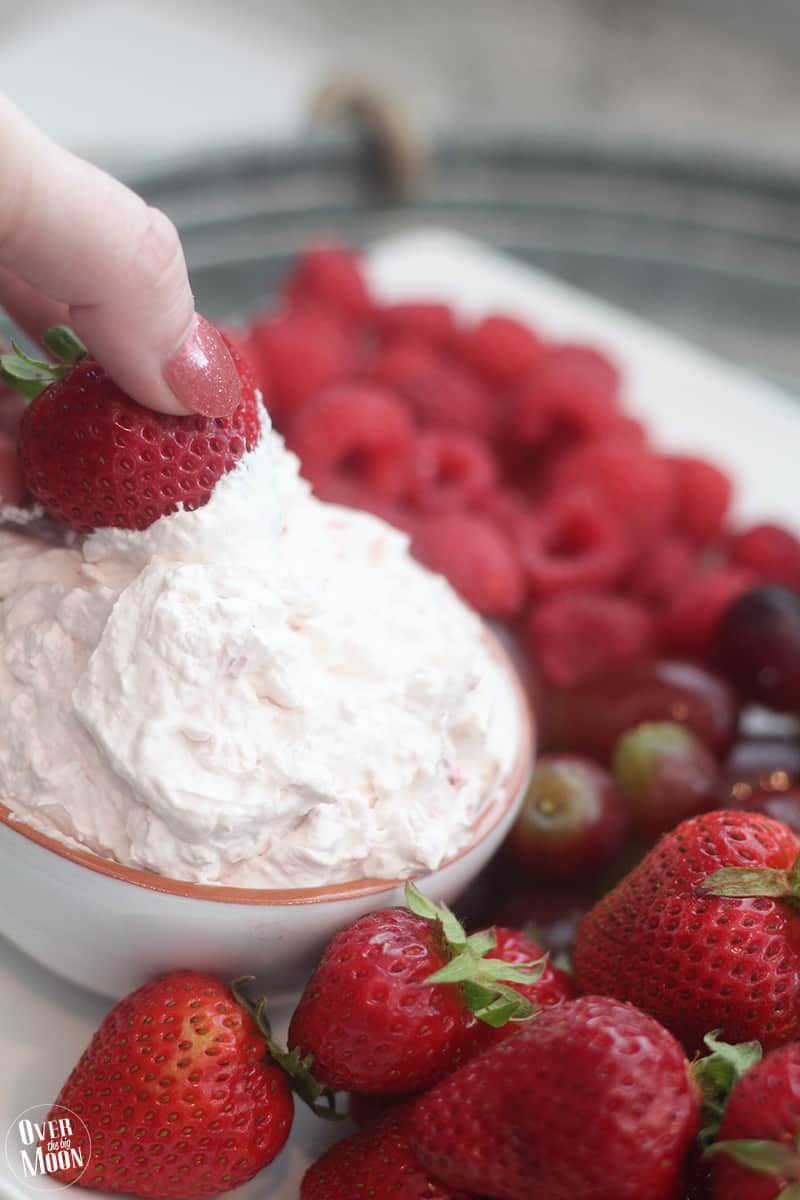 Here's how you throw this quick dip together!
Ingredients:
1 8oz or 12 oz container of Cool Whip (depending on preference)
2 packages (8 oz each) cream cheese, softened
3/4 cup sugar
1 (heaping) cup of strawberries, cleaned and cut into small pieces
Directions: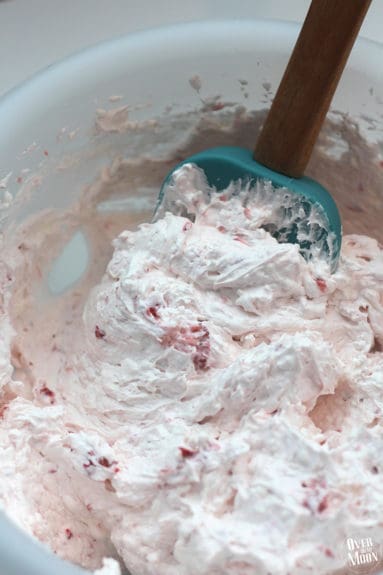 Make sure your cream cheese is room temperature and soft.
Take your cup of cut strawberries and use a food processor or even a fork and smash the strawberries to create a rough puree.
Combine Cool Whip, Cream Cheese, Sugar and Strawberries using a hand mixer. I like my fruit dip on the thicker side, so I use an 8oz Cool Whip. But, I've heard lots of people liking it better with the 12oz Cool Whip. I suggest buying the larger size and then mixing to your liking.
Serve with fresh fruit and enjoy!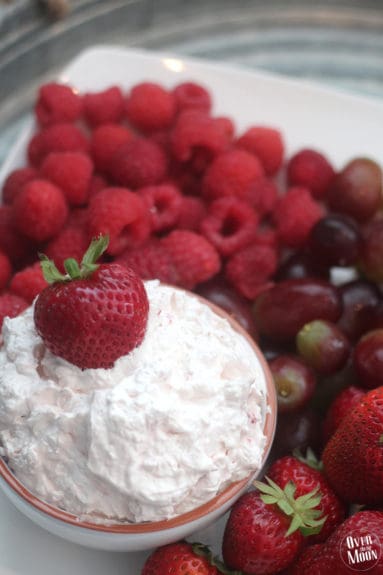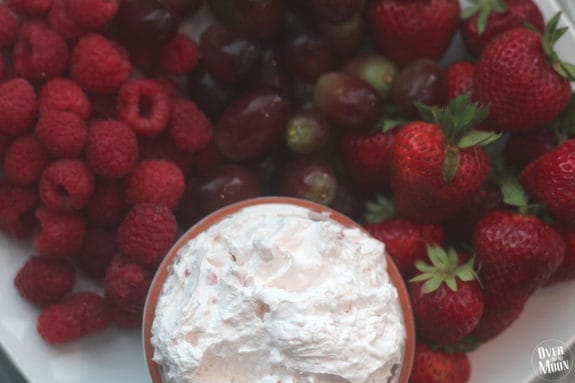 I hope you enjoy this yummy treat and have a summer filled with delicious fruit dip at every BBQ! hehe! Have a great day!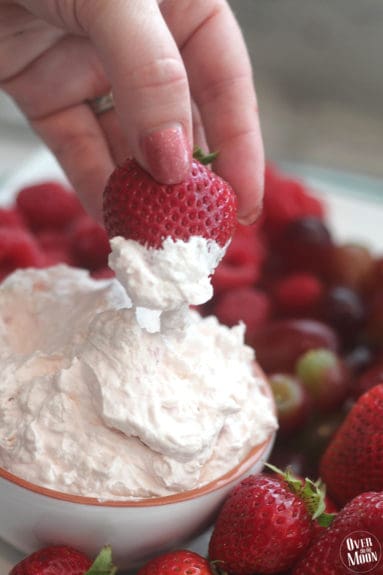 ---
Pam Dana
Pam is a stay at home working mama that enjoys all phases of life! Between her 3 kids, fur baby (a beyond cute Goldendoodle), wonderful husband, friends and working, she stays pretty busy! But, she is loving every aspect of her life! Here on Over the Big Moon, she loves to share DIY's, recipes, printables, organization tips and more!
---