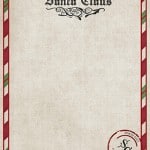 Letter from Santa Printable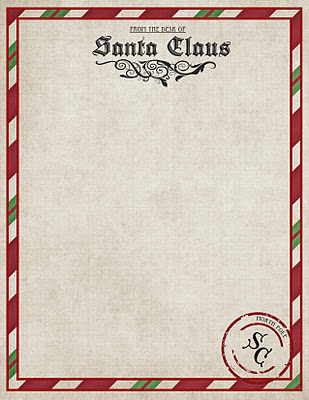 It's a little sad for me that Caleb (8) no longer believes in Santa. It's even more sad that he stopped believing in Kindergarten! I was horrified and felt he really got robbed of Christmas as a child. I really don't want Davis and Beckham to have that same experience, so I've been brainstorming ways to keep Santa real for as long as possible.
I decided that I wanted the kids to each get a letter from Santa in their stockings this year. To make it more believable though I sent out an e-mail to their teachers at school, primary teachers, Grandparents, and my friends, asking them if they saw one of my kids do something nice to please e-mail me back. That way there would be things in the letter that Mom and Dad wouldn't know about.
Next I made official North Pole Stationary!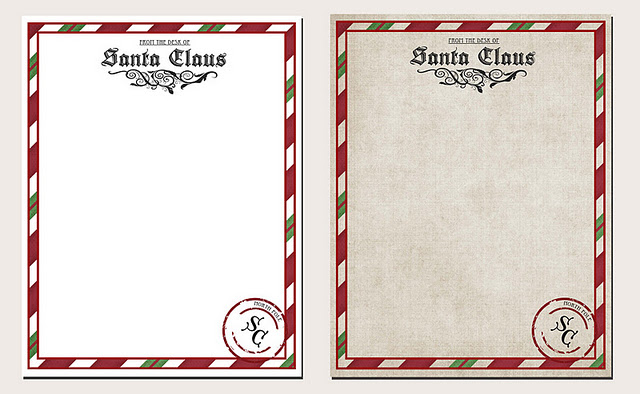 I chose the plain background for my boys letters and then printed it on a really nice parchment paper. I am so excited for them to read these! Just like with the Self-esteem books, I feel the best gift we can give our children comes from a feeling inside and not objects. Even though Caleb will know its from us, I know it will make him really happy to know that we hear the good things he does when hes not at home.
BTW its really fun to write a letter as Santa! Here is my letter to Beckham if you need an example to get your ideas going.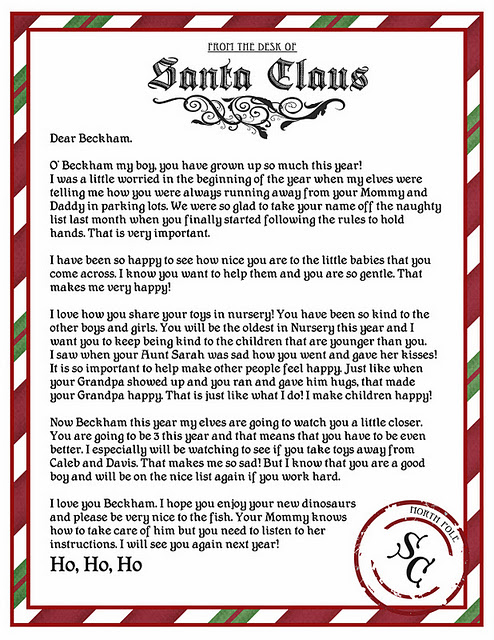 Then I rolled it up, tied it with a ribbon, and they are ready to be delivered in their stockings Christmas eve! I am going to start a binder that I keep all the past letters from Santa in so they can ready them every year.
If you want to write a letter from Santa for your child you can download the printable. If you don't have editing software like Photoshop, don't forget that there is free software.
*Pam asked what the carrot wreath was I talked about in my letter to Beckham. I saw it on
How Does She
and we have one in our freezer just waiting to be put out on Christmas Eve.
---
Lisa
Previous author of Over the Big Moon. I shared my passion for home and family life! I love graphic design, DIY projects, cooking, and working in my garden! My favorite role is taking care of my husband and our 3 amazing and busy boys!
---