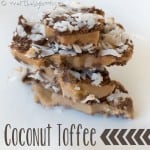 Easy and Delicious Coconut Toffee and Almond Roca
My friend Megan introduced us to this homemade Almond Roca and I was blown away you could make it yourself. It is now one of our favorite Christmas treats.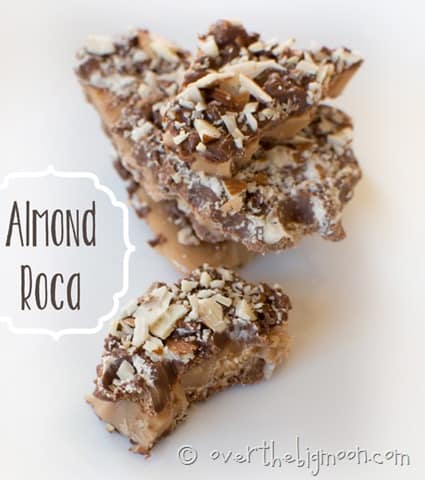 We have one small problem…one of our boys has a nut allergy! So that got me thinking about what else we could use and so we started doing half with almonds and half with coconut.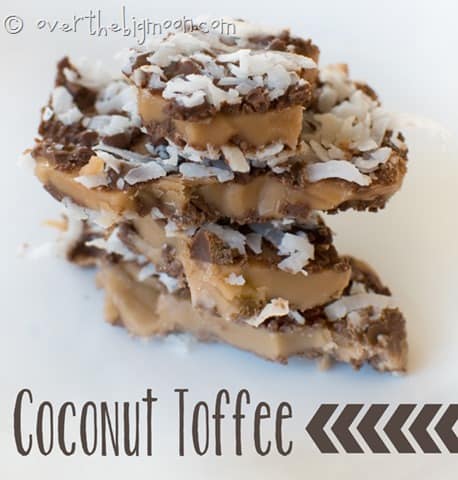 I love the flavor of both kinds. Here is what you need to make it (notice there is no candy thermometer! Score!)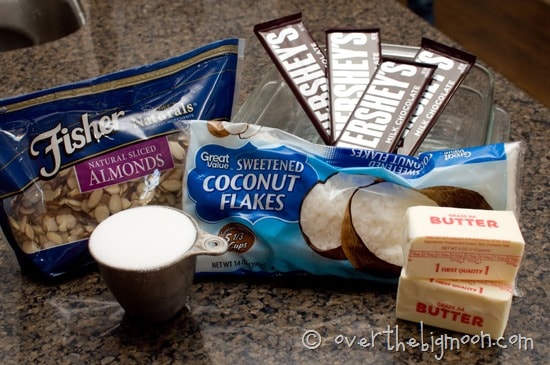 1 cup almonds, finely chopped or shredded coconut
4- 8 oz milk chocolate bars, grated or slivered
2 sticks butter
3 Tbsp water
1 c sugar
To start take half the almonds and chop them up fine. You can use a food processor to do this.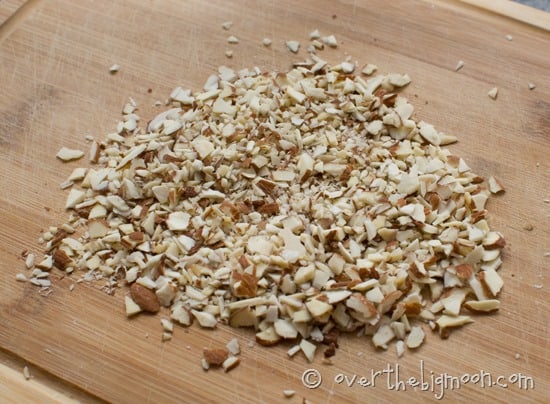 Next I get the toffee started. Add the butter, water, and sugar to a saucepan and heat on med-hi.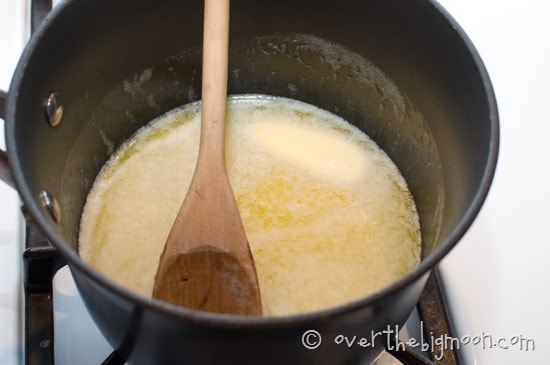 It will look like this most of the time and I stir it every few minutes.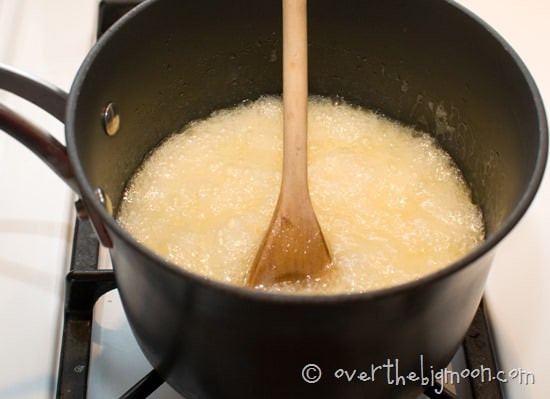 While the toffee is stirring I chop the chocolate super fine.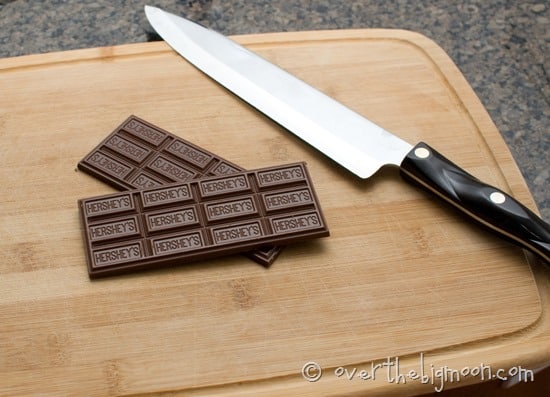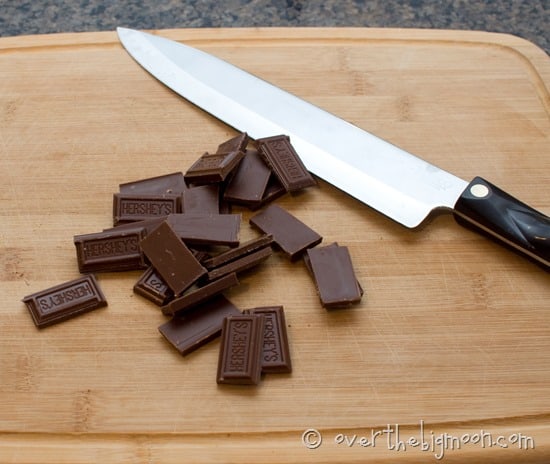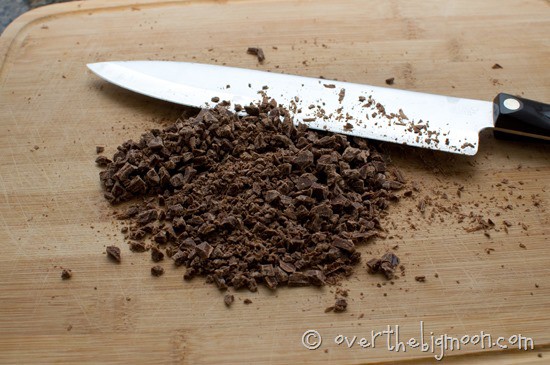 You want to get the chocolate very fine. You need to have the bottom layer ready before the toffee is! If you are doing just almonds or coconut you want to use a 9×13 pan. Since I do both I use two 9×9 pans. Layer half of the nuts in the bottom pan. Try to get it as even and smooth as possible. Make sure you have the second half ready because you will need it immediately after the toffee is poured.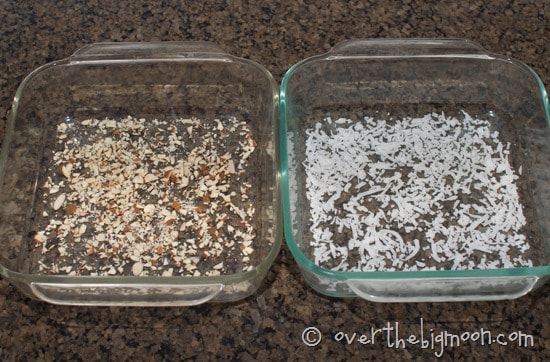 Next layer half of the chocolate over it.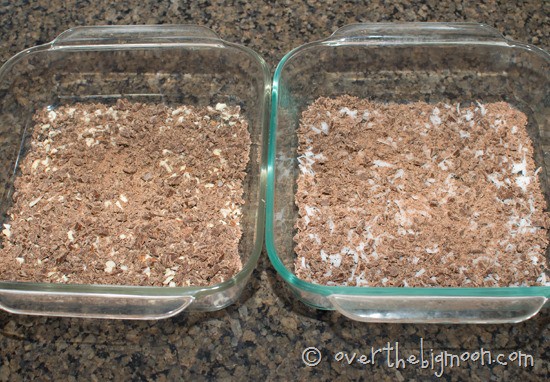 After about 15 minutes the toffee should start to change color and darken. You want to let it cook until it gets the color of a brown lunch sack.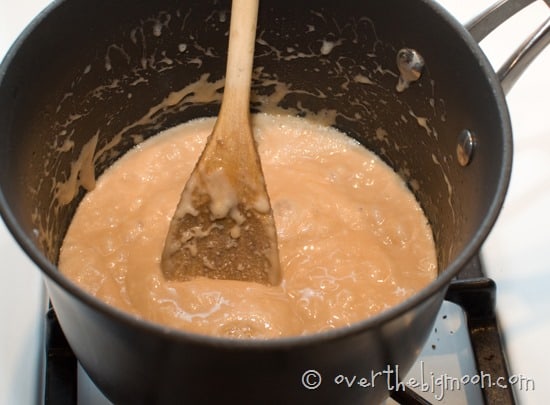 Remove it immediately from the stove when it gets that color and pour it as evenly over the chocolate as possible.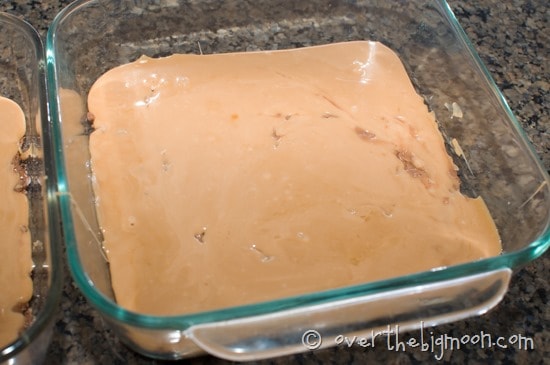 Then immediately sprinkle the chocolate over the top. I find its easier to use a spoon since its so fine it almost melts on your hand. Then sprinkle the other half of the almonds or coconut and lightly push down. Then refrigerate for a few hours and allow to cool completely.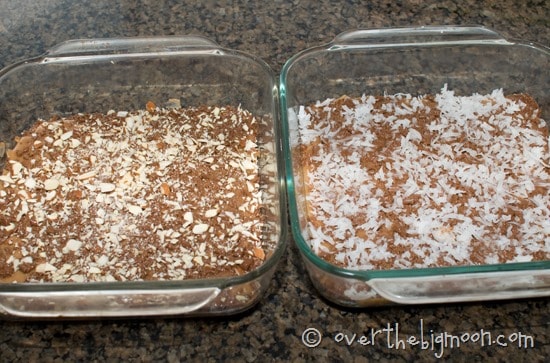 After the chocolate has cooled remove from the refrigerator and cover with saran wrap.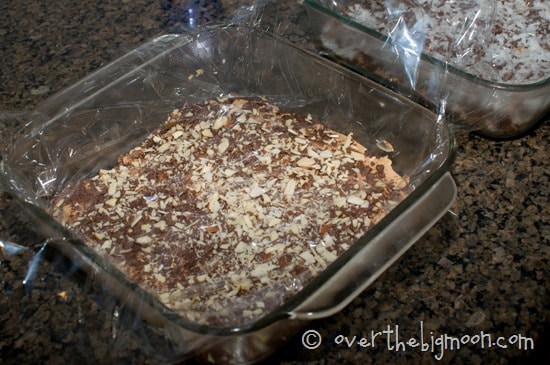 Then comes the fun part. Find something hard and smash it! It helps to kind of get a corner out and then it breaks a little easier.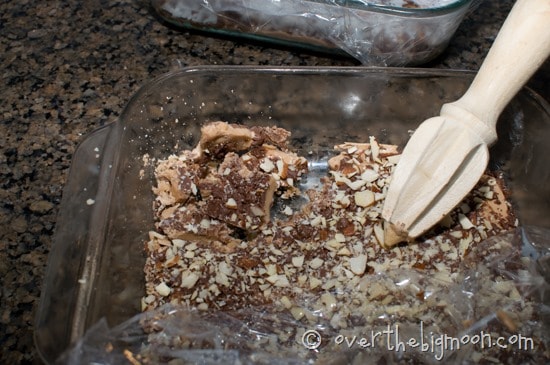 This makes a great gift for neighbors too!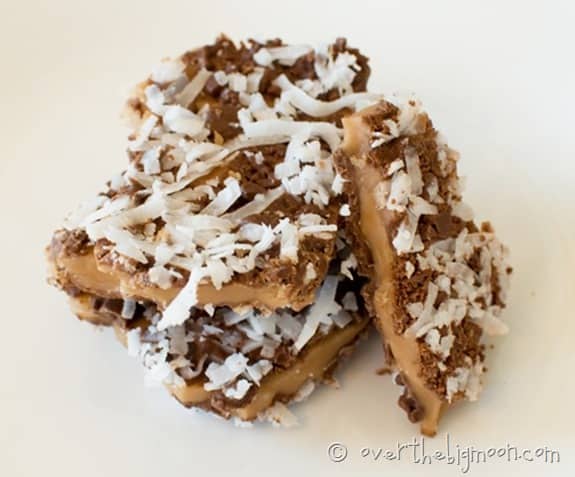 You can download a printable version of the recipe.
Download Toffee Recipe
---
Lisa
Previous author of Over the Big Moon. I shared my passion for home and family life! I love graphic design, DIY projects, cooking, and working in my garden! My favorite role is taking care of my husband and our 3 amazing and busy boys!
---