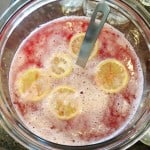 Pink Lemonade Sparkling Fruit Punch
I was looking for a pink punch for a baby shower and came across Pink Lemonade Sparkling Fruit Punch. It sounded super yummy but I need the recipe to make less and since I was not a fan of cranberry juice I left it out. I don't have a punch bowl but I love the glass jars with lids and at Walmart you buy a big one for less than $10. I really liked the way it looked as a punch bowl. It would be perfect for outside too because you can put the lid on it.
To make the punch combine:
2 frozen lemonade concentrates
2 liter bottle Hawaiian Punch

MY LATEST VIDEOS
MY LATEST VIDEOS
2 liter bottle Ginger Ale
1 (46 oz) can of pineapple juice
sliced lemon
I didn't add ice because I didn't want it to get watered down, but next time I would since I thought the drink was a little strong. That or I think I will add more Ginger Ale or some Sprite. Wish I had got a better pic but it is definitely a punch I will do again!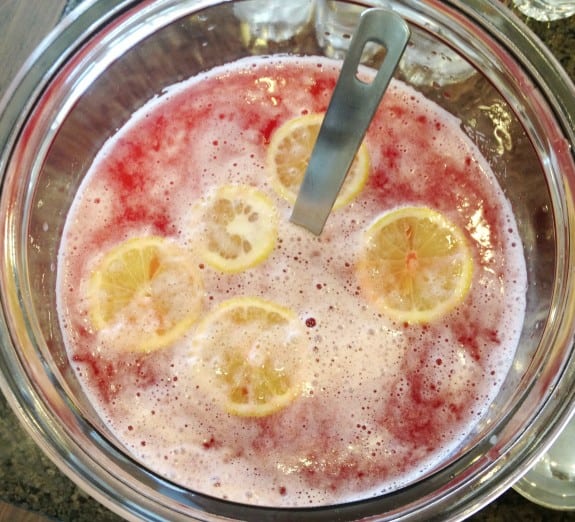 Want to keep up with us at Over the Big Moon….click here to learn how to subscribe!
---
Lisa
Previous author of Over the Big Moon. I shared my passion for home and family life! I love graphic design, DIY projects, cooking, and working in my garden! My favorite role is taking care of my husband and our 3 amazing and busy boys!
---