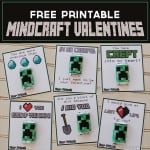 Free Printable Minecraft Valentines
Like most young boys, mine can not get enough of Minecraft! I decided to create Valentines this year in honor of the game that successfully succeeded in making me motion sick! Am I the only Mom who has a hard time when their kids want to show them something on Minecraft? I can ride rollercoasters all day long and read in the car, but Minecraft makes me dizzy!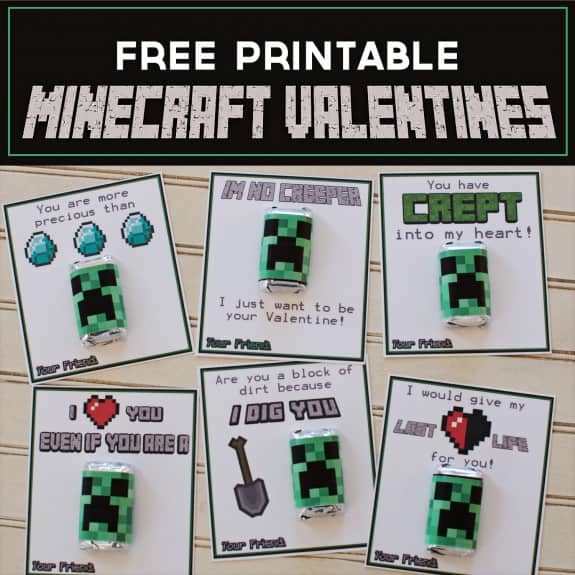 I have both the Valentine cards and also Creeper candy wrappers for download. They are super easy to assemble. All you need is to print them, cut them, and have your kiddo sign them.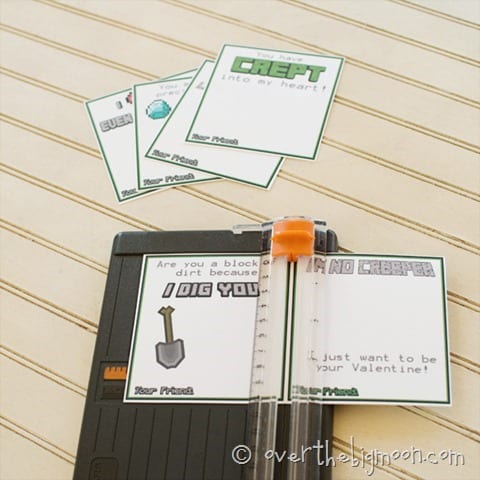 For the creepers I used a Hershey mini bar and the wrappers fit around them perfectly.

MY LATEST VIDEOS
MY LATEST VIDEOS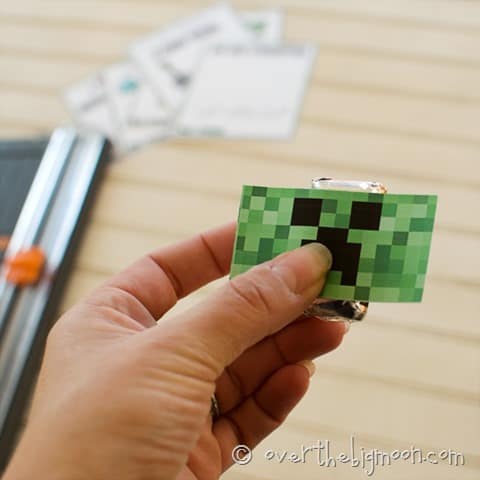 Then seal it with a little piece of tape on the opposite side.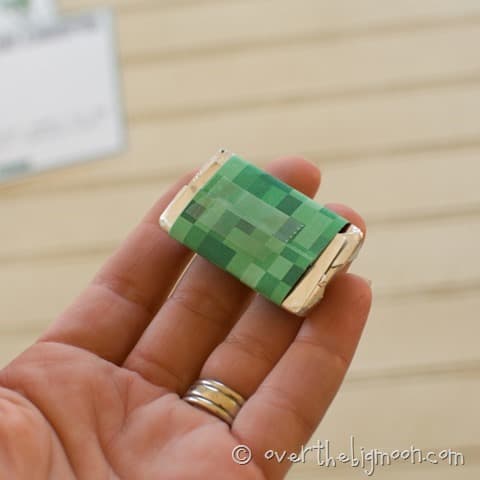 Instant creepers!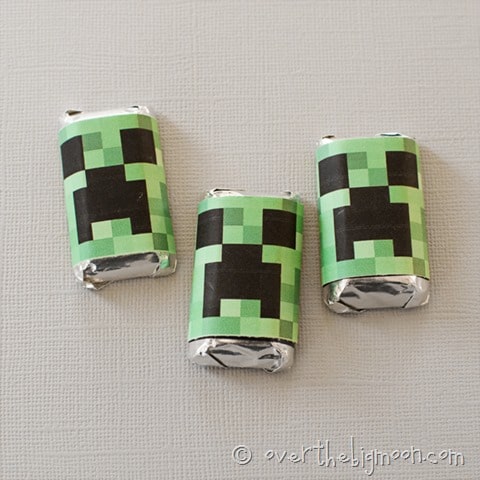 I used double stick tape to put the candy onto the card.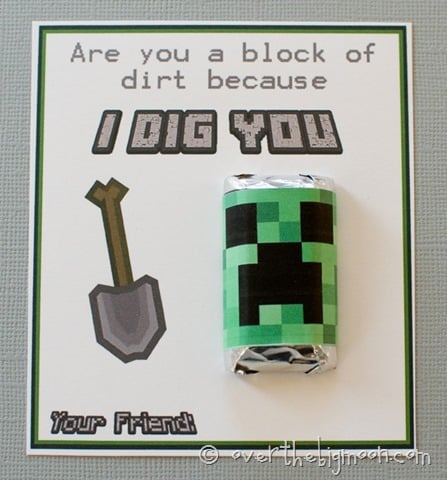 Caleb is getting a little older so this whole Valentines thing is starting to get a little uncomfortable. But with these he is super exited which makes this Mom very happy!
These are for personal use only and can not be sold or reproduced in any way. You can download them here:
We also have a whole other set in pink with different saying!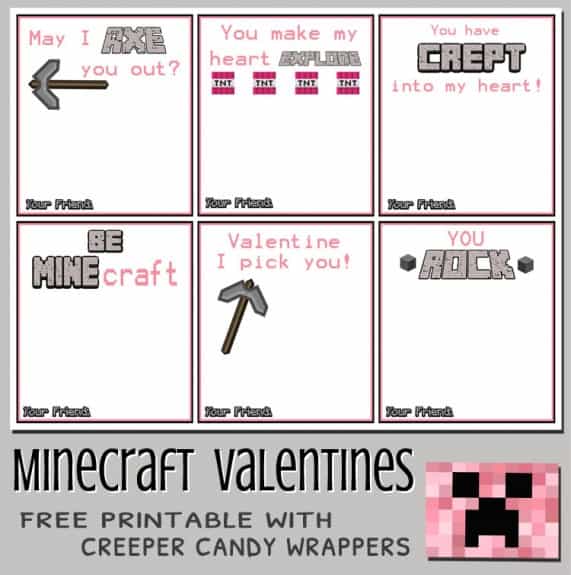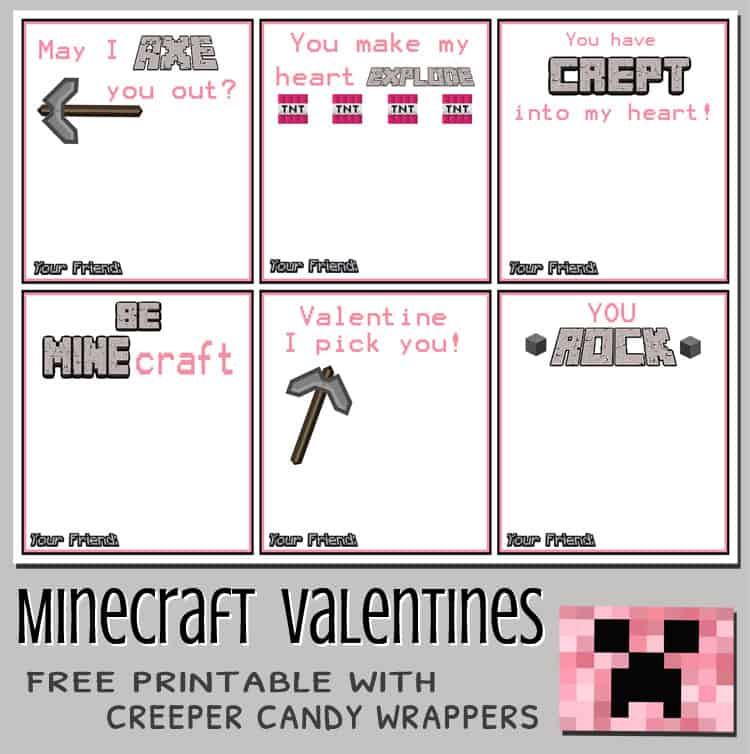 Check them out here!
You can check out our other free printable Valentines here, here, and here
---
Lisa
Previous author of Over the Big Moon. I shared my passion for home and family life! I love graphic design, DIY projects, cooking, and working in my garden! My favorite role is taking care of my husband and our 3 amazing and busy boys!
---