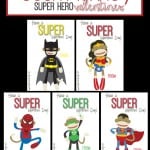 Sock Monkey Super Hero Valentines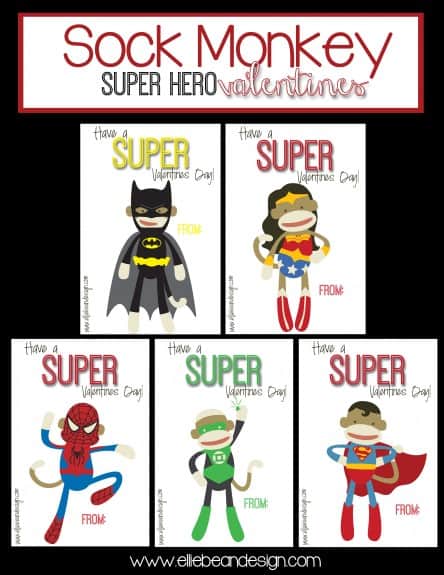 Hey, its Lyndi, from Ellie Bean Design! I made up these Sock Monkey Super Hero Valentines, perfect for your kiddos to hand out on Valentines Day! You can print this page out on an 8.5×11 Cardstock and cut each Valentine out and they will attach perfectly to any small bag of candy or tape it to a mini candy bar! Download for free below. Happy Valentines Day!!
Love,
Lyndi
---
Lyndi Dunlavy from elliebeandesign.com
Owner of Ellie Bean Design Company and the writer of Ellie Bean Design blog. 5 years ago I found a love for graphic design and now I am passionately involved in interior design and new home building design. I am the mama of four perfect children. My kids are my life and they keep me very busy, but I still find time to be creative. I also enjoy cooking, organizing, planning parties, relaxing on a beach somewhere far away!
---