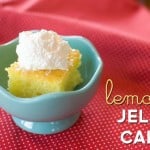 Lemon Jello Cake
Today is our last day of summer! I'm in denial and decided to share my favorite summer treat! This recipe was one my Mom use to make growing up and was even requested as our birthday cakes a few times! The cake has a really cold moist top that is to die for!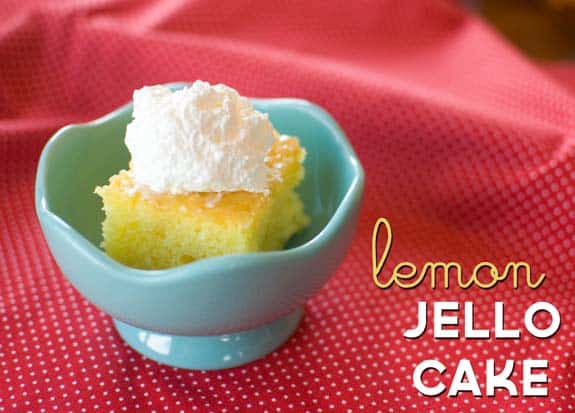 To make the cake you need:
1 sm pkg lemon Jell-O
1 lemon cake mix
4 eggs
¾ c oil
1 ¼ c water
Mix the cake mix and jello mix in your mixer.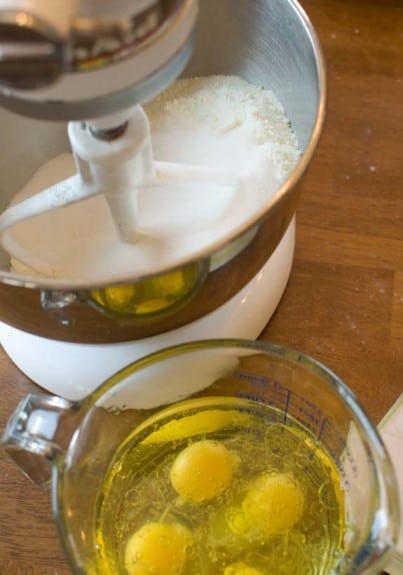 Add wet ingredients.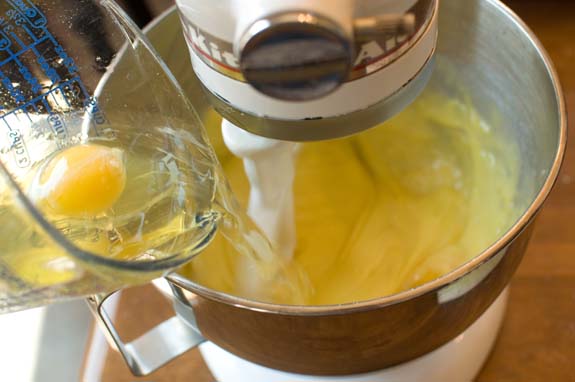 Mix well, and be sure to scrape the bottom of the bowl.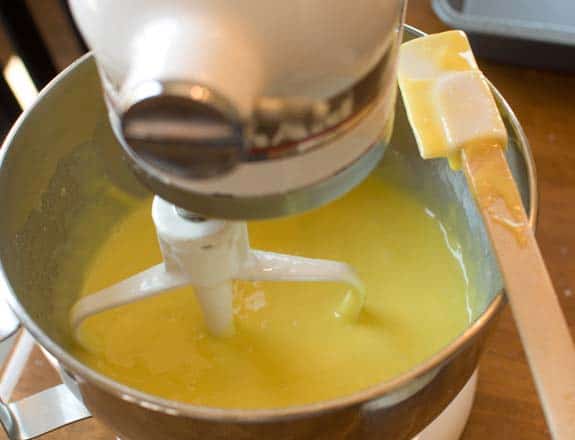 Pour into a greased 9×13 pan. For this recipe I prefer a metal pan because it helps the cake get really cold!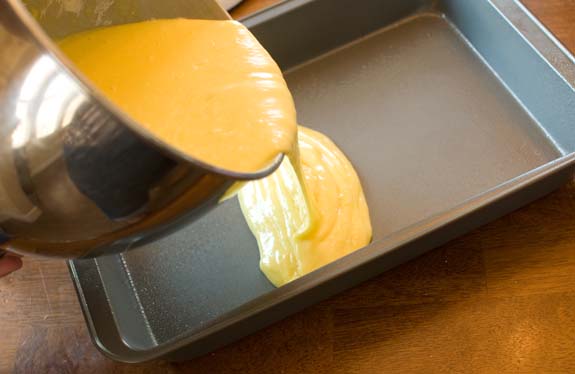 Bake cake at 350 for 35 minutes. While the cake is baking you need to make the glaze . Mix 2 cups powdered sugar and 1/3 cup lemon juice. Whisk until smooth.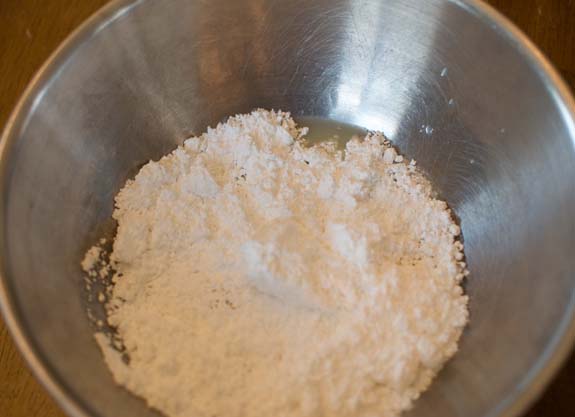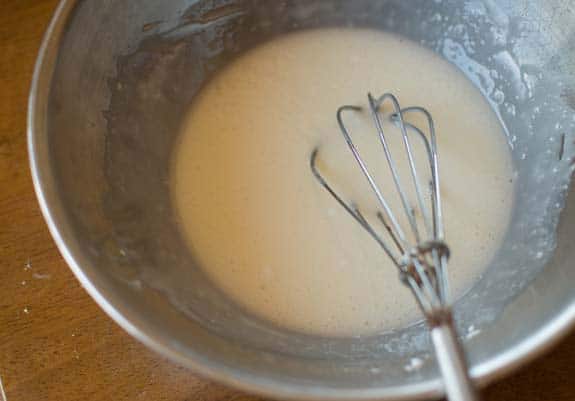 When the cake is nice and golden brown, remove it from the oven.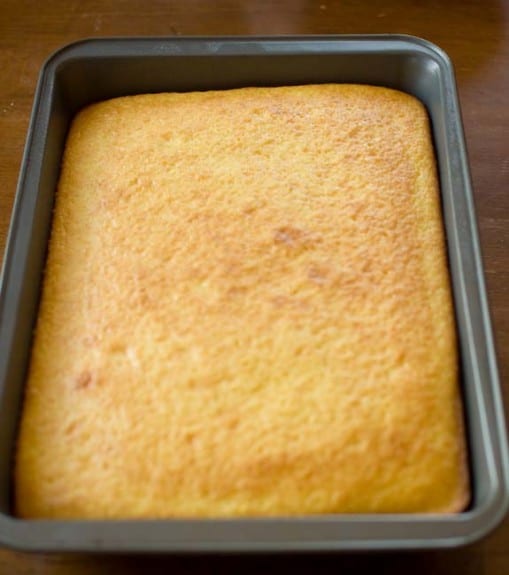 While it is still hot, poke holes all over the top.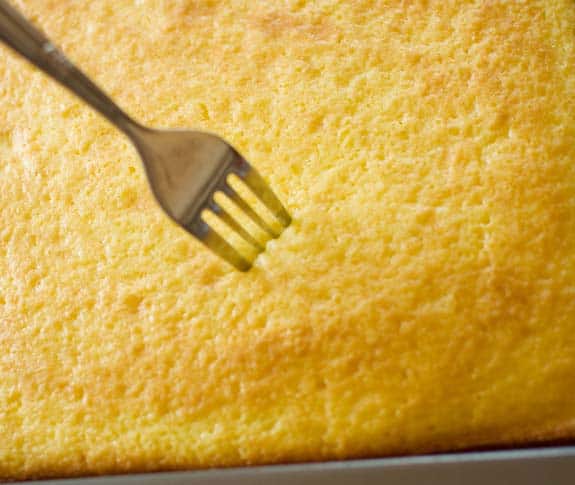 Do this until there are holes all over.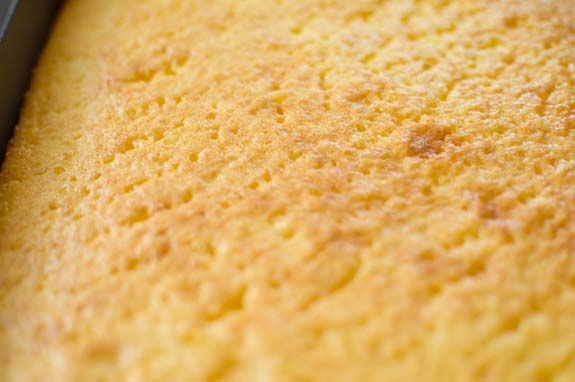 Pour glaze over the cake and spread it so it covers the whole thing,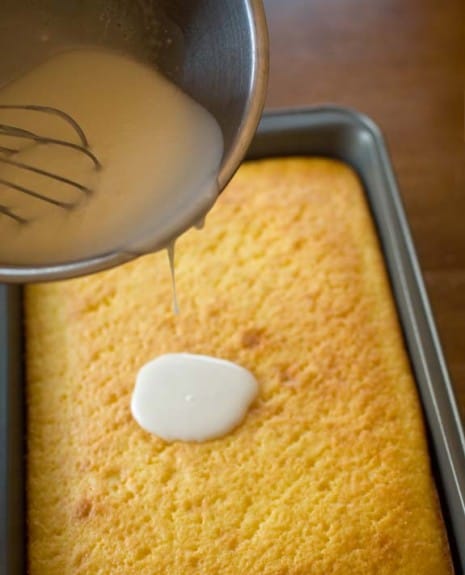 At first it should look like this.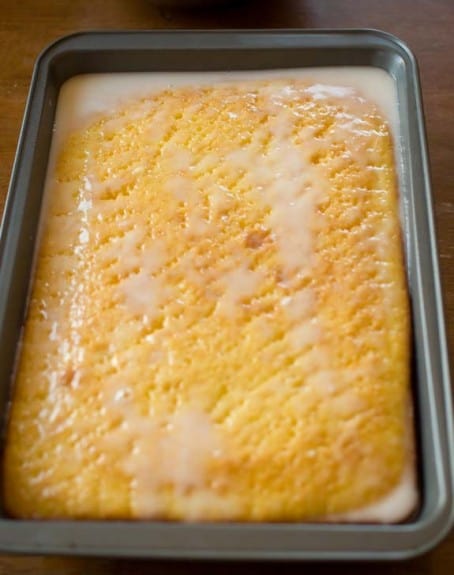 But after a minute or two it will all be absorbed.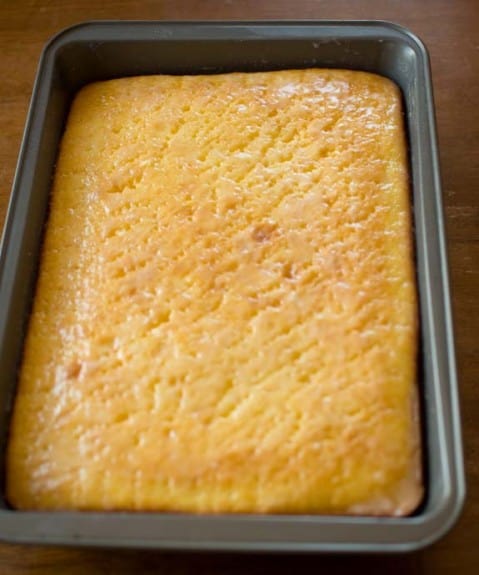 Refrigerate cake for at least 3 or 4 hours, its best overnight. When the cake is chilled, serve with whipping cream and enjoy summer just a little bit longer!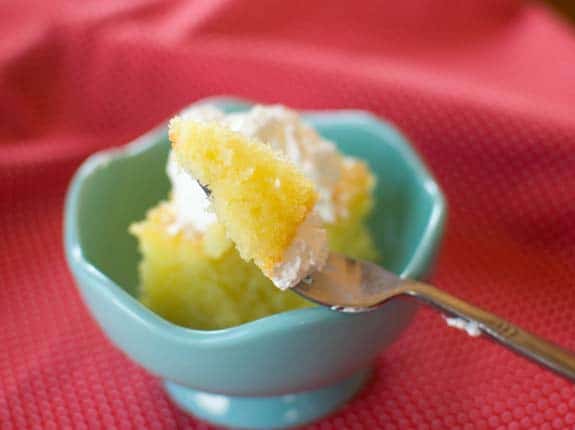 Want to keep up with us at Over the Big Moon….click here to learn how to subscribe!
---
Lisa
Previous author of Over the Big Moon. I shared my passion for home and family life! I love graphic design, DIY projects, cooking, and working in my garden! My favorite role is taking care of my husband and our 3 amazing and busy boys!
---